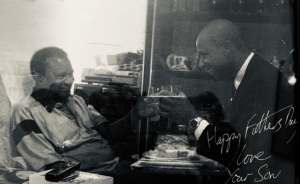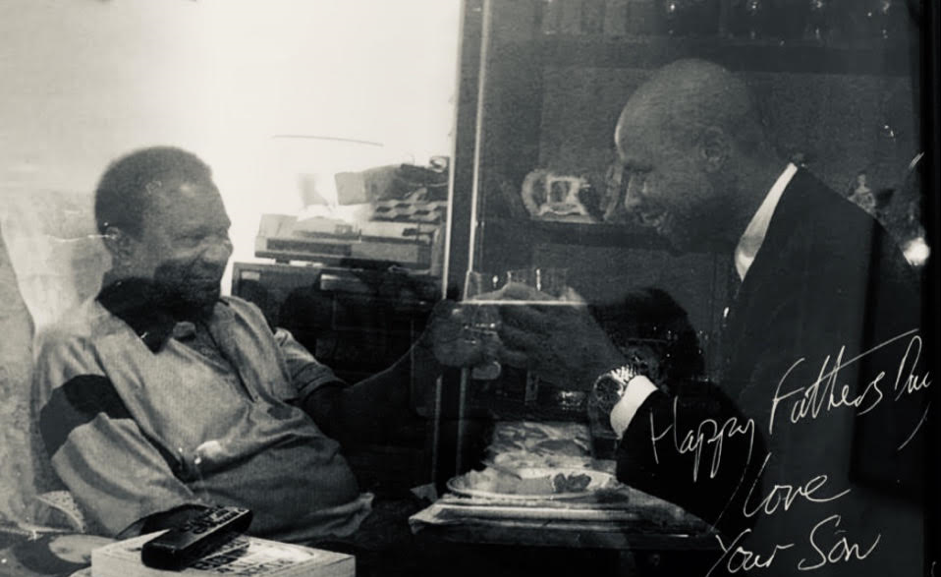 'Working in a highly fast paced environment .… potentially heated interactions in near vicinity .… having to have your wits around you to adapt to constantly changing priorities, issues and risks …. having coping strategies to avoid getting burned out ….'
In the introductory paragraph it was a description of how I would explain the type of working environment my Father worked in back in the 1960s and 1970s ..
My father worked at the Ford Dagenham Plant Foundry from 1960s to 1990s in dangerous conditions, with rudimentary safety equipment, surrounded by searing heat and molten metal which is the reason why I began my piece with the 'heated work environment' comparative paragraph. Although I should also say that he really enjoyed working there, some of his workmates became close family friends and really missed being there after he retired in the 1990s.
With hindsight it seems to me that my Father really set the tone for me to be able to keep motivated and 'getting the job done' in just about any setting!
I talk of my Father as he is one of my top Black Male Role Models, the type of person I want to highlight for Black History Month.
Black History Month takes place from 1-31 October. This year's theme is to celebrate the contribution of black British public servants over time some of whom may be seen in the recent publication of the 100 Great Black Britons.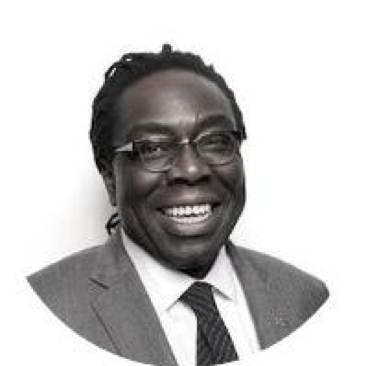 One of those noteworthy Great Black Britons is Victor Olufemi Adebowale (Baron Adebowale CBE). Victor is an inspirational Black Briton who has devoted his life to public service. Over the lifetime of his career Victor has advised governments of all parties on Employment, Housing, Poverty and Public Service Reform. Starting in  2001, Victor devoted 18 years of his working life to being Chief Executive Officer of Turning Point. Turning Point is a care organisation providing services for people with complex needs (e.g. drug and alcohol misuse, mental health and learning disabilities).
I met Victor in Stratford East London in the early 2000s when he delivered the keynote speech in a D&I event at the job centre where I was working as a DWP Learning and Development Consultant having recently been promoted prior to being a DWP Work Coach from 1996 to 2001.
The experiences of meeting people who are like me and have taken their career aspirations and achievements to another level have inspired me to work to try to emulate passing on some of my own motivation to others, whether they be my contemporaries or from younger generations.
I feel honoured that in the later part of my 25 year Civil Service career I have had the opportunity to work on projects which allow me to channel my passion for helping people to fulfill their career aspirations.
I have been the Product Manager of the Civil Service Job Share Finder website since 2014 and have enthusiastically promoted Flexible Working and Job Sharing across government (and externally) ever since.
In 2017 I started the additional role of Product Manager of the Civil Service Careers Website. The website is a fresh way for people who may not have considered working for the Civil Service (as well as existing civil servants) to gain an understanding of what the organisation has to offer. In 2020, to help raise awareness of the website to engage more people from BAME backgrounds the Civil Service Careers Website team have started collaborating with the Civil Service Race Forum to enhance promotion of the website to internal BAME networks and more significantly to external BAME partners and communities.

From 2019 to 2020 I had another additional role of Product Manager for the Fast Stream Assessment Centre Digital Portal.
I have been a professional mentor for the Amos Bursary since April 2019. The Amos Bursary was set up to address the under representation in established higher education institutions and the professions, of young British men of African and Caribbean Descent. The Amos Bursary is led by the inspirational Colleen Amos OBE with patronage which includes her sister Valerie Amos (the Baroness Amos) amongst other distinguished black British figures. Colleen was awarded an OBE in 2019. Like my parents she is also from the Windrush generation and has channelled her passion for tackling underachievement of young people into her work of the Amos Bursary.
This year I have had the pleasure of bringing my Fast Stream and Amos Bursary experiences together by volunteering to work with Philip Wilson (Civil Service Fast Stream Chief Psychologist & Chief Assessor) to promote the 2020 Fast Stream Graduate Programme to students who are being supported by the bursary.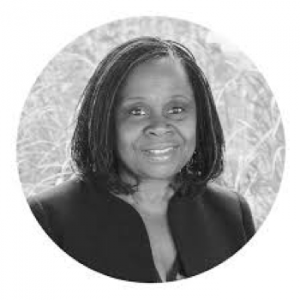 Following delivery of the Fast Stream promotion sessions Colleen Amos OBE said  'Brian and Philip have been instrumental in raising awareness of the tremendous opportunity the Civil Service can offer Amos students.  They brought together an impressive group of young men currently working in the Civil service who were inspirational. The sessions  were informative and  interactive and the students now have a better understanding of the Civil Service  and are now aware of the many career opportunities that exist and the steps they need to take to access the Fast Stream and Early Talent opportunities'.
So now I'm back to reflecting on what my 'older self' Black Male Role model , i.e. 'My Father', would think of all the activities I have described above if he was still here today  …
I like to think that he would be very pleased that after all my time working in the Civil Service I have been awarded an MBE for services to Flexible Working and Equality in the Workplace in the Queen's Birthday Honours List published 10 October 2020.
So to conclude, for the Black History Month 2020 celebrations, in the spirit of my father and as I previously highlighted in my 2019 Black History Month CS Blog … REWIND! … rewind to the 1968 BBC film of Ska Legend Prince Buster performing his hit single 'Enjoy Yourself' aptly summing up my father and mother's philosophy, while giving a flavour of how they used to Enjoy Themselves!