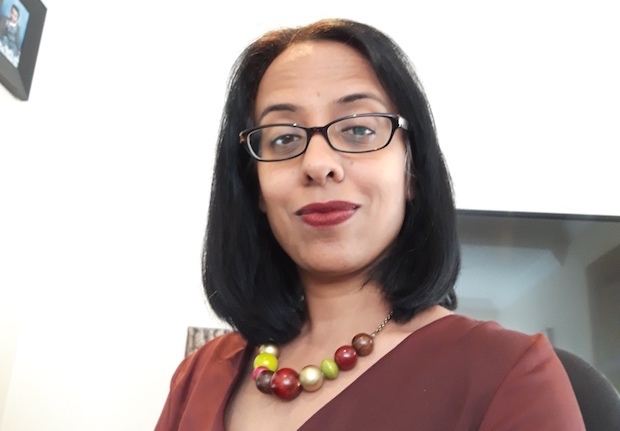 Despite the equal access to the National Health Service, there are more inequalities in cancer morbidity and mortality amongst black women compared to women of other racial and ethnic backgrounds, particularly white women. Below, Zahida Ramzan-Asghar, Senior Lawyer at Government Legal Department, talks about the taboo of cancer that exists in some communities and suggests that it is one of the possible explanations as to the difference in experience amongst people from BAME Communities.
I was diagnosed with cancer almost 9 years ago and since then I have made it my personal mission to raise awareness of the taboo of cancer that exists in certain communities. Only by raising awareness can we stand a chance of breaking down the taboo. The more openly we talk about cancer and our experiences, the more likely it is that we can improve the situation for people in years to come.
Why is this necessary? In some communities it is often an 'an unwritten rule' that an illness like cancer should be kept within the immediate family and that one should not be sharing or discussing their experiences with others. Even mentioning the word 'cancer' is frowned upon. Many patients and families simply avoid the Cancer Talk, most likely due to fear, stigma or sometimes ignorance.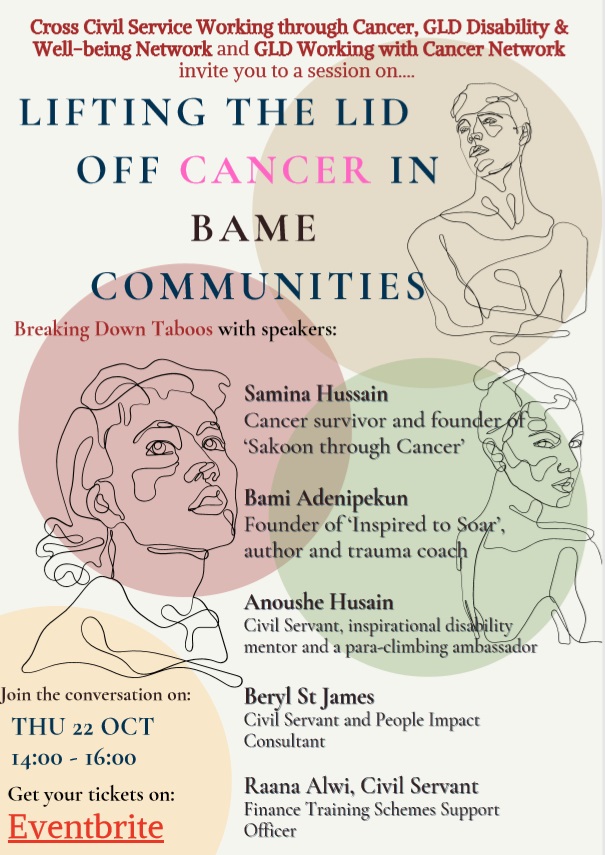 Cancer fear and cancer fatalism are believed to be higher in ethnic minorities than White British women, due to people not seeking timely help and support when most needed. It is possible that this stigma is what initially prevents people from BAME communities from seeking this much-needed help. A report from the Macmillan Cancer Support showed that cancer awareness and help-seeking behaviours among BAME groups was the lowest across all minority ethnic groups. Cancer screening uptake within these communities across the UK is also lower than average. Cultural issues and language barriers can often compound uptake of screening. This is particularly true of certain cancers such as breast, uterine, ovarian and cervical cancer.
Unfortunately, this can also impact on the diagnosis. Late stage at diagnosis for breast cancer in England is more common in Black African (25%) and Black Caribbean adults (22), compared to White British adults (13%), according to Public Health England's 2016 statistics.
I think it is vitally important to raise the awareness of the taboo of cancer so that people receive timely screening and early detection to bolster their chances of survival. It also enables people to access the breadth of support that is available – absolutely nobody should have to go through a cancer diagnosis alone.
Zahida is working collaboratively with uk the Civil Service Working through Cancer Network on hosting an interactive session with a panel around the taboo of cancer. The session will focus on what can be done to raise the awareness of this and what also can be done to break down the taboo around cancer in BAME communities.
Further information
The event will take place on 22 October 2020 at 2pm to 4pm. To book a place on the session please register on Eventbrite.
If you or someone you know is affected by cancer you can contact either the Cross Civil Service Working through Cancer Network or the GLD's Working with Cancer Network for information and support. Please contact Seonaid Webb via email on Seonaid.Webb@defra.gov.uk or Zahida Ramzan- Asghar at Zahida.Ramzan-Asghar@governmentlegal.gov.