https://civilservice.blog.gov.uk/working-through-cancer-network/
Working Through Cancer Network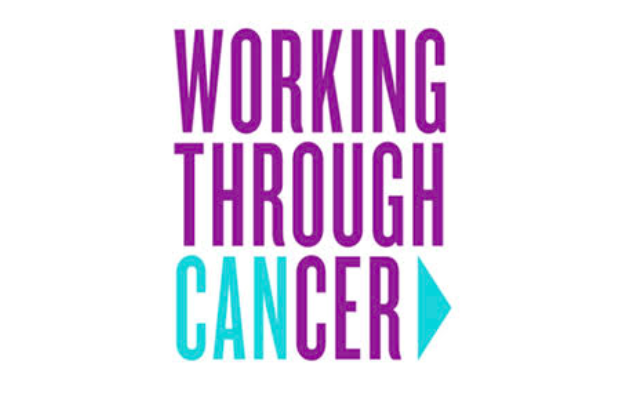 The Working Through Cancer (WTC) network is a support group for all staff who have been affected by cancer, whether through a personal diagnosis or supporting someone with cancer (as a carer or line manager).
We are a network for staff, created and managed by staff. In 2019, we expanded the reach across government, and the network now has more than 60 members, with representatives from 19 departments and agencies. Some have established their own networks, and a number will be launching departmental cancer support networks on 4 February 2020.
Vision
To provide advice, information, support and guidance to all Civil Service staff on cancer, and to work together to raise the profile of the range of support available to those affected by cancer. 
Aims and objectives
To effect change through increasing awareness of cancer issues and addressing specific problems for those affected by cancer across the Civil Service.
Provide a confidential, supportive and inclusive setting for employees to meet to support each other both within the Civil Service and other organisations. 

Promote and support buddy groups for carers, line managers and individuals diagnosed with cancer.  

Provide a forum through the buddy groups in which employees can exchange experiences and discuss issues and coping mechanisms. 

Promote the need for better support and understanding around the challenges faced by people working through a cancer diagnosis or supporting someone with cancer. 

Identify and feed back to the Civil Service Employee Policy (CSEP) any changes to policy, guidance or practices that allow cancer patients and carers to continue to work effectively.  

Hold tailored and informative events. 

Equip line managers with the confidence and tools to manage employees with cancer, or carers supporting family members diagnosed with cancer, through the roll-out of a programme. 

Provide a one-stop-shop digital portal as a signpost to support available from other organisations and somewhere employees can access all relevant human resource policies and guidance.   
Membership
The membership of the network is open to all civil servants. It is currently made up of representatives from departmental cancer networks, as well as people who don't have a network in their organisation. 
Meetings
Network meetings are held quarterly. Copies of the minutes of meetings are available on request.
General enquiries
If you would like to join the Working Through Cancer Network, or find out more about it, please contact: workingthroughcancer@defra.gov.uk
You can also contact the network and follow it on Twitter, at:  https://twitter.com/CSCancerNetwork.