https://civilservice.blog.gov.uk/civil-service-race-forum/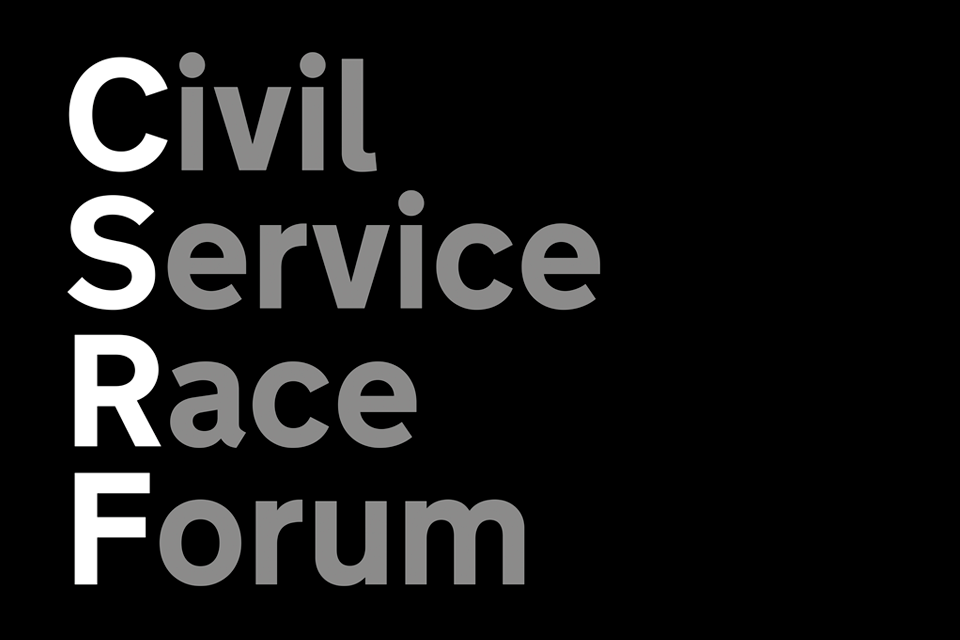 The Civil Service Race Forum (CS Race Forum) is a collaborative group of staff networks working towards advancing diversity and equality for ethnic minorities in the Civil Service and its agencies.
The CS Race Forum is open to all Civil Service diversity staff networks, as well as other staff networks from the public, private and third sectors that lead on race issues.
Our aims are to:
identify race equality issues that affect civil servants and promote the resolution of these issues
work collaboratively to test concepts, evidence and approaches that advance racial diversity and equality
be a source of information and expertise about leading diversity practices, materials, products and tools
liaise with stakeholders across sectors with a view to sharing resources and/or ideas regarding issues of race equality
develop and support capability across Whitehall departments' and agencies' ethnic minority staff networks and their champions and sponsors
provide support for each other's wellbeing in the workplace
support the delivery of Civil Service Reform, capabilities and other Civil Service-wide plans
act in an advisory role to the leadership of the Civil Service on issues and policies addressing racial diversity and equality
The five principles of Civil Service Race Forum
We will be honest with ourselves, with our sponsors and champions and with our stakeholders.
We will do things once, so our efforts can be shared widely for local adaption and adoption.
We will take an evidence-based approach and promote leading practice wherever it is found.
We will act and speak with one voice.
We will uphold the Civil Service standards.
Civil Service Race Forum Strategy
The CS Race Forum has developed a new strategy that takes account of 7 policy game-changers, which will be at the heart of our agreed vision. Read the strategy here.
Membership
The CS Race Forum is made up of an Executive and Secretariat team.
All joining networks will automatically be offered a place on the Executive as either a full member (for staff networks of central government departments, agencies or non-departmental public bodies with civil servants), or as an associate member (for all other public, private and third sector organisations). It is the expectation that the place on the Executive will be taken up by the Network Chair or their nominated representative. Both full member networks and associate members will share equal status and voting rights.
Following the outcome of the CS Race Forum 2017-18 elections on 26 January, Hamid Motraghi (Home Office) was duly elected as the new Chair and will serve for a one-year term of office. The current Executive team will remain to support the Chair in his new role.
Quarterly full members' meetings
CS Race Forum hold quarterly meetings open to all Steering Group and Executive members of staff networks, as well as Race Champions and/or Diversity Champions.
These meetings are an opportunity to share best practice, meet other members of the forum and hear from guest speakers.
You can read the minutes from the latest meeting, held on 22 September 2017, here.
CS Race Forum Executive Committee Meeting
You can read the minutes from the latest ExCo meeting, held on 22 December 2017, here.
Forthcoming events
CS Race Forum Quarterly Full Members' Meeting
Date, time and venue: to be confirmed.
Celebrate Black History Month
How did Black History Month UK start?
After visiting America in the 1970s, Ghanaian-born Akyaaba Addai Sebo, a special projects officer at the Greater London Council, founded the UK's version of Black History Month in 1987. The reason October was chosen was to empower children and young people following their summer break to celebrate themselves and their origins in a positive way.
Why we all need to celebrate Black History Month
Black History Month quite rightly means different things to different people. It is an opportunity to reflect on the diverse history of those from African and Caribbean descent and to celebrate the contributions made by this community throughout history. For example:
Olive Morris, Activist, 1952 to 1979

Morris was an important figure in terms of civil rights. Black people didn't have the same rights as other people, simply because of the colour of their skin, and Olive was one of many people who worked tirelessly to change that. She campaigned for the rights of black people in South London and Manchester, and was a founding member of groups like the Organisation of Women of African and Asian Descent (OWAAD) and the Brixton Black Women's Group. She passed away at the age of just 27, but even by this age she had contributed an enormous amount to black communities across the country.
What can employers do to support Black History Month? 
Be visible: Communicate to all staff and highlight activities, local events, links, articles, blogs. Display them in lifts and corridors, on intranet pages, in email signatures and desk drops.
Be inquisitive: You don't know what you don't know. Attend sessions on Black History Month, take the time to research, share your findings with others. Start a mentoring programme, task yourself to learn something new every day.
Share experiences: Write a blog on what Black History Months means to you; profile ethnic minority staff; share who your role models are and why.
Remember, it shouldn't just be down to ethnic minority staff to educate non-ethnic minority staff about Black History Month. To be a true ally, get to know the issues, the history, and show your support throughout October and for the rest of the year.
Reflections on Black History Month
Godfrey Atuahene Junior who recently joined the Department for Business, Energy & Industrial Strategy (BEIS), reflects on why Black History Month is important to him.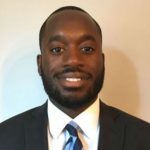 October marks the beginning of the 31st annual celebration of Black History Month in the United Kingdom. A time dedicated to recognising and celebrating the importance of African, Asian and Caribbean heritage, and to promote a greater understanding of the UK's diverse culture, participation and experience throughout history.
Ever since I can remember, during Black History Month we usually discuss the lives of Dr Martin Luther King, Rosa Parks, Nelson Mandela and other famous black icons. This October is set to remind both ethnic minority and wider communities of the important roles black people have taken in creating the social, legal, and political worlds we live in today.
The Faith and Minority Ethnic Network (FAME) encourages everyone to use this opportunity, through gathering colleagues at team meetings and over lunch, to explore and raise awareness of the contributions black people have made and are making in their local communities, countries and the world at large.
When I was at school, Black History Month was the one and only time I got to learn about history that I felt was remotely relevant to me. While history lessons were Eurocentric, Black History Month was a time when I could explore my heritage in an open and welcoming space.
I was fascinated by some of the things I learned:
Mary Seacole was a Jamaican-born nurse who helped soldiers during the Crimean War.
Black men and women had lived in Britain since the 12th century.
Black soldiers contributed to war efforts, preserving freedom and democracy in European countries (despite many hailing from countries ruled under European empires)
The phenomenal action of black pioneers today will become our future history.
Contact for general enquiries