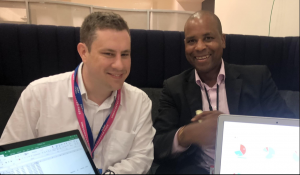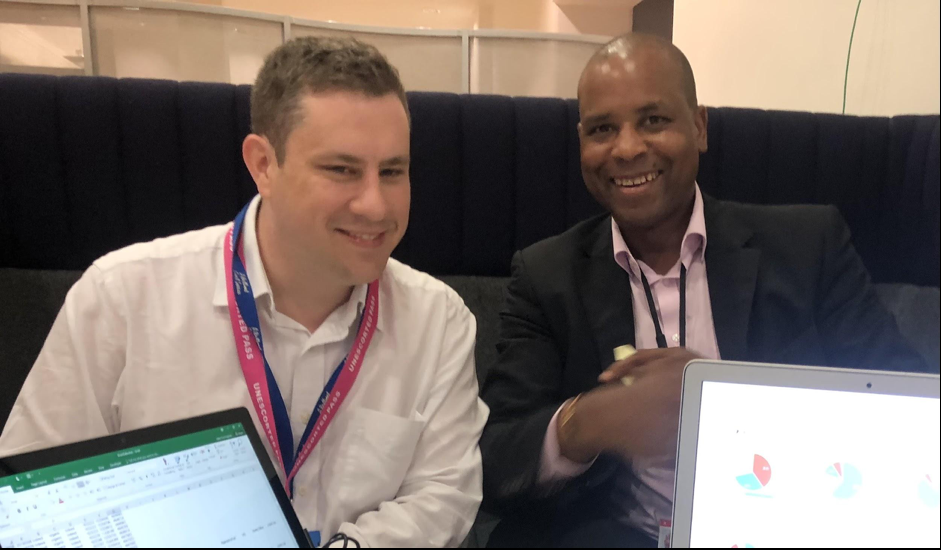 The Government Recruitment Information Database (GRID) is a recruitment database used to produce insights that improve Civil Service recruitment.
Golden Thread uses data from GRID to produce interactive dashboards.
Why is Golden Thread (GRID) significant for Government Recruitment Service (GRS)?
Jack Richardson, Head of the Government Recruitment Service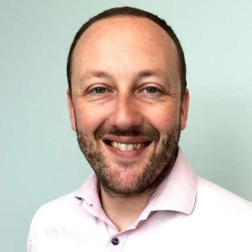 In September 2019 I published a blog with Debra Soper (Chief Operating Officer & Executive Director in the Cabinet Office) celebrating the launch of the Applicant Tracking System known as 'Vx' which I ended by saying 'We'll be building on the range of services we already offer, from bespoke campaigns to cutting-edge online tests, and exploiting the opportunities of big data…'

In a recently published blog the launch of two new online tests is one realisation of the Government Recruitment Service (GRS) service offer developing.

I see the launch of the Golden Thread as the beginning of GRS delivering on the promise of exploiting the opportunities of data!

Golden Thread gives GRS the opportunity to provide a new recruitment campaign evaluation and analysis service which helps to improve campaign efficiency and fulfil achieving strategic objectives, for example:

Golden Thread compliments other services which are well established in GRS, e.g.

GRS Managed Recruitment Service Offer;


Golden Thread is a data evidence source which can help to support the creation and evaluation of

Diversity & Inclusion

interventions & programmes.

Golden Thread allows us to comprehensively evaluate our diversity & inclusion interventions and programmes to ensure they create significant and meaningful improvements for the Civil Service and applicants.




Golden Thread aligns and supports the new

Civil Service Modernisation and Reform Programme

by providing data insights which can be used to inform evidence based organisational transformation.
Peter and Brian have done sterling work in developing the Golden Thread over the past 3 years, they can explain more in their own words how it came into being, what it is and what benefits it has to offer the Civil Service ...
How did the Golden Thread (GRID) start? 
Brian Stanislas
I am the Product Manager of the Civil Service Careers Website and Civil Service Job Share Finder website within Government Shared Services.  I am also the Co-Chair of the Cross-Government Flexible Working Network. Peter Cunningham is the Lead Solutions Architect for the Government Recruitment Service. He is also a cohort member of the 2020 Future Leaders Scheme and additionally a DELTA cohort member.
Peter and I met in 2017 as we both had an interest in how website analytics could be used to support websites in attracting more diverse users. With my ethnic minority background and Peter having a disability, we were able to draw upon our personal experiences and affinity to the BAME and Disability Civil Service D&I target aspirations to drive the work to develop a more pragmatic and D&I focussed take on recruitment analytics and insight forward. 
In 2018 we collaborated with a performance analyst to introduce performance analytics onto the Civil Service Careers website. 
We wanted to understand how the Career Site could be used to engage and support candidates from diverse backgrounds to join the Civil Service.  We started by joining the Careers Site data with the proof-of-concept recruitment database Peter had built within GRS called the GRID (Government Recruitment Information Database).
Over the past two years, we have continued working together to develop a range of Golden Thread recruitment data dashboards. 
Having completed extensive showcasing of our work to senior stakeholders across government in the past year, the Golden Thread (GRID) launched officially as a GRS service line on 01 October 2020 with Peter as the Service Owner and myself as Product Manager.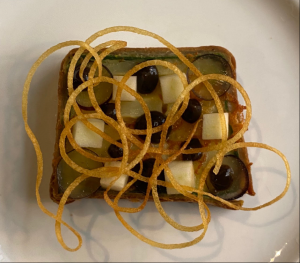 How does the Golden Thread (GRID) work?
Peter Cunningham
The Golden Thread is the result of our collaborative journey to transform recruitment analysis and make it match (and potentially surpass) comparable private sector capability.
At its heart the project consists of the Government Recruitment Information Database (GRID). This new database combines recruitment data from multiple sources and provides secure online dashboards which can be accessed on-demand.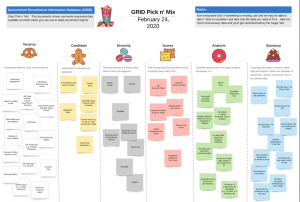 The system is designed with Civil Service priorities in mind and tracks recruitment data including:

·         Number of times job adverts are viewed, and which websites candidate are being referred by;
       

Number of job applications started and submitted;

       

Tracking thorough key recruitment stages e.g. sift, interview, job offer;

       

Diversity & Inclusion data (e.g. BAME, Disability, LGBT and Gender);

       

Location and Job Grade and;

       

Internal and External job applicants.
What are the benefits that the Golden Thread (GRID) provides?
Peter Cunningham 
All of this data can be accessed in a number of ways. For a departmental resourcing team we can enable departments to access their data quickly through extracts or an online dashboard to track their recruitment campaigns progress in real-time. Applicant privacy and data security are central to this approach so have been embedded throughout the design including GDPR.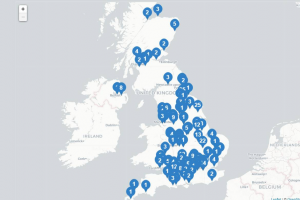 We have been experimenting with different ways to display data in formats which go beyond traditional numerical data reporting.
A recent example of this is the use of GRID data to power the newly launched Civil Service Careers Website Jobs Location Map.

Working with the Civil Service Diversity & Inclusion Team, we are establishing regional diversity performance benchmarks based upon Office for National Statistics data. We aspire to use this to add visual performance indicators to recruitment dashboards, for example flagging when a recruitment campaign has poor diversity performance – this would make the hiring manager aware of the issue and allow them to take action before the job advert closes.In addition to monitoring performance whilst a recruitment campaign is in-progress, the recruitment database will also enable the use of "big data". Initially, we have used the data to measure performance of Civil Service referral sources.
This means that if a Civil Service department needs to hire a digital professional in Manchester and their business unit has an under representation of disabled candidates, then GRS can advise which advertisers or websites to use to target the best candidates. This is just one example - the opportunities are seemingly endless. 
How can you find out more about the Golden Thread (GRID) ? If, after reading this blog post, you would like more information about the Golden Thread (GRID) please contact the Government Recruitment Service through the team inbox - grs-recruitment-analysis@cabinetoffice.gov.uk