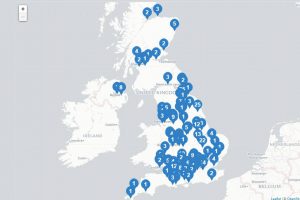 The Civil Service Careers website recently celebrated its second birthday and it has evolved significantly over that time. The addition of informative and engaging content from more departments and professions, the inclusion of video to showcase our people and the 'How to Apply' page have all improved the website's look and feel. 
We are pleased to announce the launch of a new feature which will allow users to pinpoint their location on a map to see the roles available where they are. This is particularly important as evidence tells us that there is a lack of awareness over where the Civil Service is based and that can hinder our ability to attract talent. We are a large organisation and have many offices, with vacancies, across the UK. This new functionality comes at a time when the Civil Service is moving to a model of national hubs including Manchester, Birmingham and Edinburgh.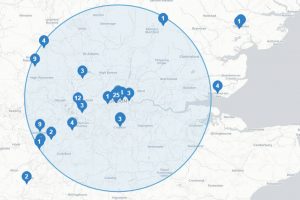 Once the user has pinpointed their location on the website's landing page map, or selected the 'where you are now' icon, the Civil Service building locations within a 50 mile radius will be identified. When a specific marker is selected, the department or departments within that particular site will be displayed. The user is then guided to read more about the opportunities on offer and work of that department before being directed to review and apply for jobs there. 
As with all updates to the website, the improvements we make are of value to both civil servants and those from outside industry looking to join us. 
Since our launch on 31 July 2018, I am pleased that we have attracted over 1 million users, a significant milestone for the Civil Service and a positive sign of extending our outreach. The website content is updated regularly to reflect changes and developments so do come back and visit again. For those who haven't visited yet, take a look and you will see that it is an ideal introduction to the Civil Service which showcases what is in place to help develop you and your career and where we are based to help you meet your aspirations.