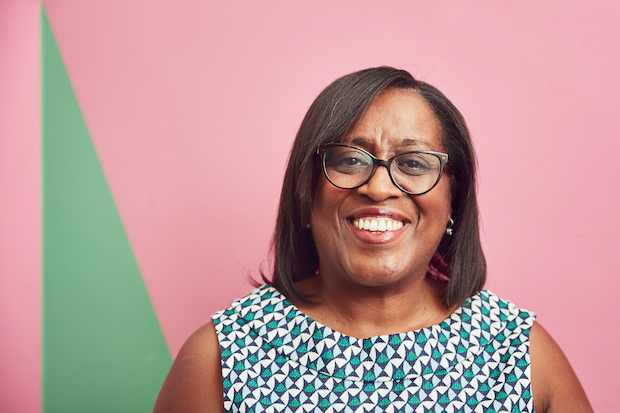 Hi, my name is Cheryl Avery, and this is what inclusion means to me….
The dictionary defines inclusion as "the practice or policy of including people who might otherwise be excluded or marginalised, such as those who have physical or mental disabilities and members of minority groups."
So, if we truly aspire to be a Brilliant Civil Service how do we promote and embody these behaviours?
There have been the occasions when I have walked into a room to meet someone (with whom I have previously only spoken to on the phone or exchanged emails), and there is the moment when their realisation dawns that I look different to the person with whom they were expecting to meet; the non-verbal microaggressions hang heavy in the air. This is the type of non-inclusive behaviours that my colleagues from the BAME community experience on a regular basis.
I have previously spoken publicly about what it means to be one of only a small minority of BAME directors in the Civil Service, and the level of responsibility that I feel goes with being part of such an important group.
I referred to this group as the "Hidden Figures" to highlight the fact that we need to identify opportunities to raise our respective profiles. We need to show staff who these role models are and therefore promote the fact that the opportunity to progress into the Senior Civil Service for BAME staff is a reality.
In a bid to increase the level of representation of BAME and disabled staff in the SCS across Government, every department has agreed to a series of flow targets, as well as identifying opportunities to promote and develop BAME staff. I am hopeful that change is going to come.
Recently I have had the opportunity to work alongside Alex Chisholm and Sir Richard Heaton, as well as other leaders who champion speaking "truth to power" when it comes to talking about race issues. We need more leaders to mirror this behaviour.
Throughout October Black History Month we celebrate the achievements of black civil servants. I'm encouraged to see green shoots of change appearing through positive achievements in music, sport, film and across government.
However, I also want to take this opportunity this month to issue a call to arms to encourage BAME staff to "…be the change that they want to see…". I know that my personal experiences may be different to many colleagues out there, but the challenges are the same and we need to keep pushing forward. Which other organisation would give you the platform or the opportunity to deliver such a powerful message?
As the author Maya Angelou wrote
Just like moons and like suns,
With the certainty of tides,
Just like hopes springing high,
Still I'll rise.