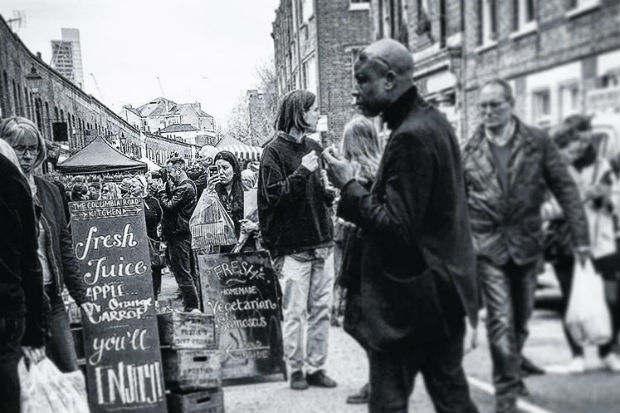 Over the past few years I have comfortably written blogs about what is happening in the flexible working arena and the Civil Service Job Share Finder site, for which I am the Product Manager.
But this time I am writing about something far more personal…

At Civil Service Live 2019 in London, I delivered a session called 'A Civil Service Life of Brian'. I explained how my parents' West Indian cultural values – as I was growing up in East London (modesty forbids me to mention the era, but suffice to say punk and funk music was gaining popularity at the time!) – shaped me to become the civil servant I am today. 
The presentation was intended to be humorous, with a nod to classic Monty-Python-style comedy (of which I am a big fan). However, as I put it together, the content evolved to become less funny and more thought-provoking, as I started to reflect on what I had learnt from my parents.
I spoke about how hard my parents – who were part of the Windrush generation – had worked, often in poor conditions. My father worked at the Ford Dagenham Plant Foundry for over 25 years in a dangerous environment, surrounded by searing heat, while my mother worked as a seamstress and dressmaker in East London's Brick Lane sweatshops for a similar length of time.
But there is so much more to be said about my parents. I explained that my father was outgoing and gregarious, and very much the life and soul of the party. He believed that you should live well today and immerse yourself fully in your work. For her part, my mother loved making clothes for family and friends, taking great pleasure in the intricacies of pattern cutting, dress fitting, sewing by machine and hand-finishing garments. She is also very studious, studying the Bible, reading novels, or working through puzzle books. She firmly believes that one should study hard and achieve qualifications to allow you opportunities for a better future.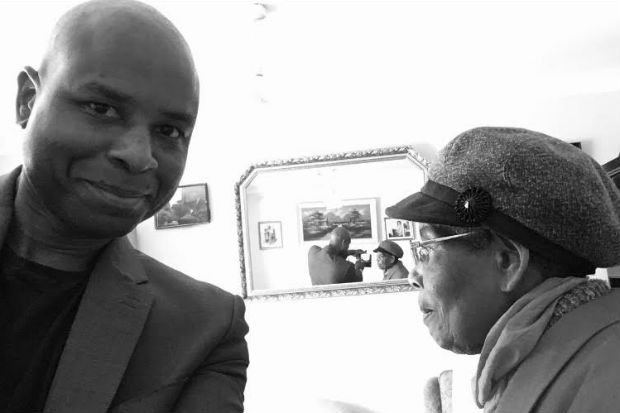 I reflected on my own career journey in the Civil Service, which began in 1996 on the frontline in Jobcentre Plus, helping job seekers find work. I subsequently worked in the Home Office and HMRC, and now work in the Cabinet Office. I had a variety of job roles, including Employer Engagement Executive, Learning Consultant, Account Manager, Career Consultant and Project Manager, before taking up my current role as a Digital Product Manager for the Civil Service Job Share Finder website and subsequently the Civil Service Careers website. 
I realise now that, while I started off striving to fulfil my mother's 'work ethic', over the years I started to fulfil my father's. When I was younger, I didn't think I'd grow up to be anything like my parents. But here I am, a few decades later, recognising that much of how I operate and conduct myself in the world I have inherited from them!

At the end of my session, I showed the 1968 music film of Ska Legend Prince Buster performing his hit single 'Enjoy Yourself', which aptly encapsulates the key themes of my presentation, while giving a flavour of how my parents used to 'Enjoy Themselves'! You can view the video here.
So, in summary, what does Black History Month mean to me? It is something very personal. It is an opportunity not only to learn from and appreciate the values and teachings of famous and inspirational Black figures who have gone before us, but also of those who are much closer to us personally and professionally, whether they have passed on or are still in our lives today. 
I have met many Black Civil Servants who have inspired and motivated me to make a real difference in what I do, including mentoring others. But for me, what Black History Month really boils down to is what my two greatest Black heroes - my parents - have instilled in me over the years: Resilience. Persistence. Industriousness. Celebration.