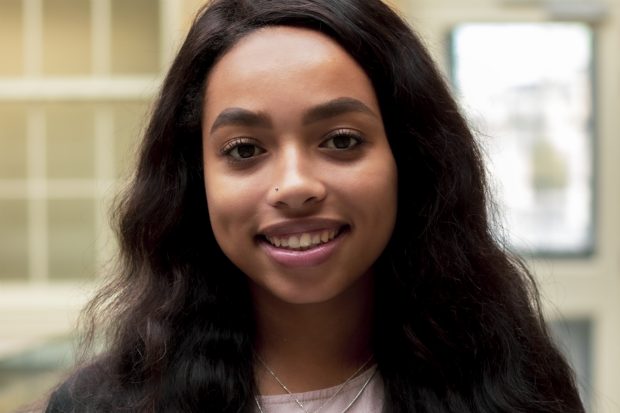 Black History Month is an opportunity for members of the Civil Service to celebrate the heritage and contributions of African and Caribbean colleagues in the workplace and beyond.
While the Civil Service has come a long way to achieve its goal of being the UK's 'most inclusive employer', I know that there is still more to be done to understand and embrace the differences of all the people we work with.
I've been a civil servant in the Cabinet Office for over a year, and I can proudly say that I have never felt out of place. As a young, black female, you often have to overcome certain barriers to reach the same point as others, and this is something that dates back over the course of history. This thought alone is something that has held me back in the past, as I have often told myself there was no point pushing myself for certain opportunities as, inevitably, someone else would get it. 
But working in the Cabinet Office, I have always felt comfortable enough to share my ideas and opinions, and have always been encouraged to push myself further to develop. I never thought that I would fit into an environment like this but, as further steps have been taken towards greater diversity and inclusion, I can gladly say my preconceived notion of the Civil Service was wrong.
Celebrating Black History Month is one of the ways in which the Civil Service is championing diversity, and that's why it is so important for staff to take the time to go along to some of the events and learn about our culture and who we are. In the Cabinet Office, there is an extensive list of events going on for the remainder of the month, covering many different aspects of black culture, including Windrush and migration. 
Whatever department or agency you work in, check your intranet for Black History Month events happening in your area.