For OCD Awareness Week (13 to 19 October), Paul Carter from Civil Service HR interviewed leading OCD therapist Katie d'Ath to raise awareness of a form of Obsessive Compulsive Disorder known as Purely Obsessional OCD, or Pure O.

Those who suffer from it wish they were 'a little bit OCD', as once Pure O lays its roots in your mind, the repeated, intrusive and uncontrollable thoughts just keep growing until they have taken over your life.

Understanding the symptoms of this debilitating condition can help sufferers discuss how they are feeling, feel supported in the workplace and access effective treatment.
What is Pure O?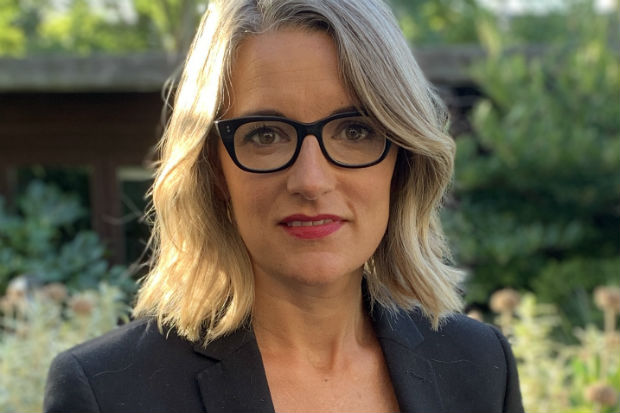 Katie:
Pure O is a term given to OCD where people have intrusive, unwanted and upsetting thoughts, images, urges or sensations, without any obvious behavioural compulsions. These intrusions often, but not exclusively, revolve around sexuality, responsibility, violence, faith, health or romance. 
The thoughts, images and sensations are at odds with the sufferer's values and identity. They are, therefore, deemed 'intrusive', and tend to be distressing. To manage the distress, people carry out internal compulsions to stop the thoughts. For example, by:
changing or rationalising the thoughts

seeking evidence and reassurance, to prove the thoughts are not true

counting, praying and repeating words or actions to stop the thoughts
However, while these behaviours sometimes work in the short term, it is the compulsion to fight back against OCD that maintains its vicious cycle. The more you try to stop the intrusions or reassure yourself that they are not true, the more they bother you. In short, the more certainty you strive for, the less certain you will feel.
How can you be 100% sure the obsessional thoughts are Pure O and not you?
Katie: Since OCD has a tendency to attach itself to something that feels very important to you, and at odds with yourself, it can be hard to trust that these thoughts are coming from OCD and do not warrant any attention. There is no way of knowing for sure whether the unwanted thoughts are definitely OCD, but trying to find the answer to this question is part of the OCD trap.
It is easy to misconstrue this onslaught of emotional and physical symptoms as meaning there must be some truth in the thoughts: "They must be true or I wouldn't feel so bad."; or to continue to minimise or undo these thoughts, 'just in case' they are not OCD: "What if it isn't OCD and I haven't done anything to stop or change these thoughts?"
When OCD is left untreated it tends to slowly escalate. The compulsion to fight the thoughts tend to become less effective, and greater measures are taken to achieve the same short-term reduction in symptoms.
So, the advice is to stop checking and live with the thoughts? What is the best treatment?
Katie: The best treatment for any kind of OCD is specialised Cognitive Behavioural Therapy (CBT) for OCD. Standard CBT is not appropriate for treating OCD as it encourages people to interact with their thoughts through examining, rationalising and testing. These techniques actually make OCD worse, not better.
OCD is a condition that arises from 'over-control'. Therefore, part of the treatment process is learning to let go of this control and respond to your OCD differently. Our main goal is to help people treat their intrusions as 'white noise' – learning not to attach meaning to, or interact with, the thoughts diminishes their power.
CBT for OCD incorporates three primary elements – psychoeducation, cognitive restructuring, and Exposure and Response Prevention (ERP). ERP helps sufferers to gradually face their fears, learn that they can cope and respond differently. An experienced therapist can help you face your fears through things like imaginal exposure and loop tapes. Medication can be used in conjunction with CBT for OCD where deemed appropriate.
What is the prognosis for people with OCD?
Katie: Leaving OCD untreated is rather like trying to dig yourself out of a hole. The more you dig, the deeper you get. OCD is a very treatable condition. With good treatment, hard work and practice some people may find OCD no longer affects them at all, whereas others may find that it still bothers them at times but interferes in their life to a much smaller degree.
Awareness of Pure O is increasing and there is good information available, particularly from charities such as OCD-UK and OCD Action.