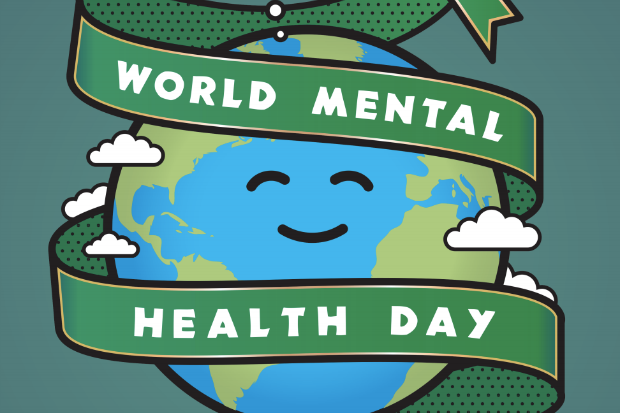 Today is World Mental Health Day. As the UK Civil Service Health and Wellbeing Champion, I want to reflect on our role – as leaders and as individuals – in supporting our fellow civil servants in challenging times.  
Earlier this week I had the privilege of introducing the second Civil Service Mental Health Conference. We reflected on the progress we had made over the past couple of years in opening up honest conversations about mental health, and heard some powerful personal stories.  
This period has, to put it mildly, been a challenging one for the Civil Service and for the teams and individuals who make it up. If ever there has been a time when we should care about one another's welfare, and support those who might be struggling, it is now.
Working in different ways
Preparing for EU Exit has meant organising ourselves and our work in different ways. For some, it has meant new shift patterns, or moving posts to meet changing demands and support areas that are particularly affected.
To deal with those extra demands, at the Government Legal Department (GLD) we have set up an EU Exit Taskforce and Operational Response Centre. Individuals from less EU-Exit-impacted legal divisions are volunteering to be part of a surge force. This means they can be deployed at short notice to support priority areas of work. Where possible, we are stopping or delaying non-priority work to ensure we keep workloads manageable.
​​An essential element of our planning has been to look after the welfare of those individuals who are bearing extra burdens over this period. We want to be able to respond to intense demand for legal support, but at the same time protect our people from excessive pressure. That includes ensuring that they can get full support from managers; are well prepared and supported in making the move to new work areas or locations; and can take advantage of appropriate flexible working arrangements (our people regularly work from home, job-share or work part-time). We have also ensured our flexitime scheme, overtime, shift, out- of-hours working and time-off-in-lieu policies recognise the additional contribution we are asking our people to make, as well as offering compensation for childcare and caring costs where appropriate.
Looking after our wellbeing 
We are all responsible for our own wellbeing, so while we want managers to be vigilant to identify any employees who may be working long hours or otherwise be under pressure, at GLD I have aimed to encourage a culture where our people can speak up and seek help if they are struggling in any way. I've personally had to look after my own wellbeing, just by simple things like making sure I take a break and get some fresh air.
Everyone can access something from the range of Civil Service resources to help support themselves or a colleague.