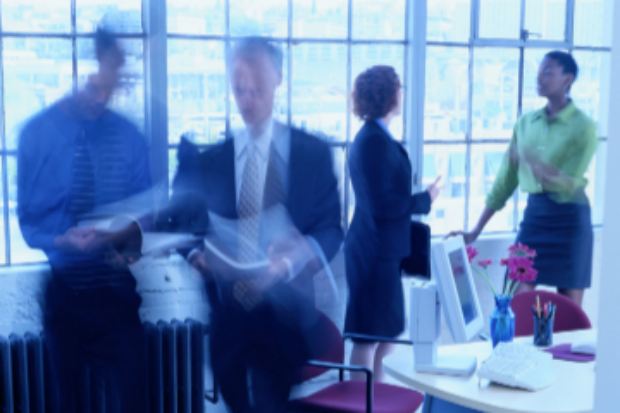 As civil servants, we deal on a daily basis with the issues that matter most to our country and our fellow citizens.  From supporting vulnerable children to dealing with the aftermath of international disasters,we cover a vast array of situations and challenges. The sense of being able to make a positive impact is a strong motivator for many of us.  Yet our work can occasionally bring us into contact with situations that, while being ultimately rewarding, can also be complex, frustrating, stressful or even traumatic.

I've witnessed colleagues dealing with death, war, injustice and personal danger with amazing fortitude and extreme professionalism, living the values of the Civil Service. It is our people who make our Civil Service the best in the world.

And because we would be nothing without our people, it's vital that we have the right structures and support to enable everyone to thrive. No matter how robust or resilient we are, sometimes the situations we have to deal with can take their toll. The more we understand this, the better prepared we can be to reduce the personal cost to ourselves and to our colleagues facing traumatic situations. That is why the new guidance we are publishing on managing work-related trauma in the Civil Service is so important.  It draws on a wealth of experience and expertise across government and the medical profession and is a practical guide that should enable better support for colleagues at higher risk of trauma and stress.

I encourage you all to read it. Being more attuned to this issue will help us all thrive in the workplace and continue delivering the amazing work of the Civil Service.

'Managing Work-Related Trauma' gives practical guidance for frontline, operational and specialist teams on how to operate in potentially traumatic work environments and manage the emotions that follow.
This guide focuses on understanding the emotional, behavioural and psychological reactions to all forms of work-related trauma. Whether this is in response to being involved in a critical incident or tragedy, or for repeat exposure to distressing material or behaviour.
Embedding this expertise in people management can ensure all employees are supported and prepared for the physical and psychological challenges of their roles. This includes protecting the UK's borders, consulate roles in hostile countries, preventing child exploitation, offender management, social care, and supporting vulnerable people back into work.
From increasing trauma awareness to knowing how to respond to traumatic events, the aim is to reduce the impact that work-related trauma has on employees' lives, and to ensure that people delivering essential public services can thrive in the workplace and access help when they are struggling.
What work-related trauma looks like
Ministry of Defence – Defence Intelligence (DI) – The Open Source Mission Team
This team monitors a range of global security issues – generally through material that has been posted on the internet.  Some of this material can be extremely graphic and potentially injurious to mental health, much of it involving the impact of violent acts on as women, the elderly and children. Protecting the mental health of staff exposed to such material is challenging.
DI is investing significant effort in helping individuals manage their own wellbeing. The programme also seeks to improve the capability of managers to promote wellbeing at team level and in organisational policies and procedures. Our Mental Health First Aid Programme aims to deliver one Mental Health First Aider to every 10 staff by 1 July 2020. There is a great deal of work still to do and the publication of central guidance is welcome in progressing our work in protecting and supporting staff.
Department for Digital, Culture, Media and Sport – Security and Online Harms Team
The team deals with ministerial correspondence covering a wide range of online harms. Many describe these in detail, including reports of homophobic abuse, and parents pleading for changes to legislation after their child has taken their own life owing partly to online bullying. 
Our job is to manage this large amount of correspondence with tight deadlines, ensuring our responses are both sensitive and reflect the Government's plans for addressing online harms. This can make it difficult to reflect on the nature of these letters and the cumulative impact exposure to upsetting content can have on our mental health. 
We are creating a plan to ensure the team know who to talk to and where to go for help if they come across upsetting content. The publication of 'Managing Work-Related Trauma' can help us shape our safeguarding policy.
The expert's perspective
Civil Service HR consulted trauma experts to ensure that 'Managing Work-Related Trauma' reflects best practice. Professor Neil Greenberg, a Consultant Psychiatrist and Professor of Defence Mental Health at King's College London, has worked with the Foreign & Commonwealth Office (FCO), providing training and advice related to employee mental health since 2001.
Professor Greenberg advises that, after traumatic events, it is quite common to avoid speaking about the event or to avoid people or places that you associate with it. While this may help in the short term, it does not usually lead to recovery. Rather, this isolation can lead to less social contact and lower-self esteem. 
While "embarrassment, fear of being judged and the potential impact on your career can make it difficult to open up," Professor Greenberg says , "there is evidence that discussing your emotional distress with people you trust can aid your recovery." 
Further trauma support – TRiM training
The FCO adopted trauma risk management (TRiM) training after 9/11 to support staff while maintaining operational effectiveness after a traumatic experience. The FCO trains staff as TRiM assessors, covering the risk factors for traumatic stress and evidence about what helps people recover after a potentially traumatic event. For advice on running TRiM training, email Gill.Lever@fco.gov.uk or Ric.Nye@gmail.com.
'Managing Work-Related Trauma' has been shared with all Civil Service organisations. For more information, contact your local HR team.