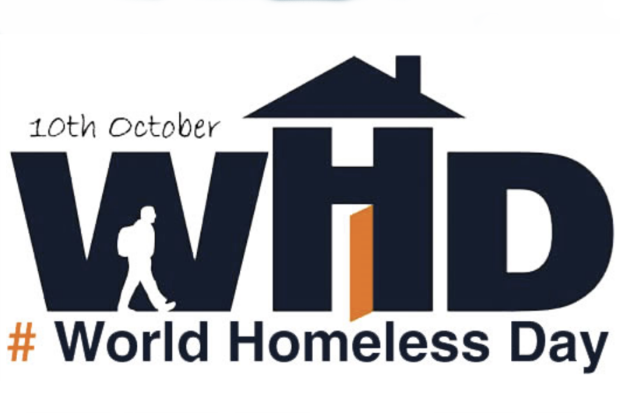 It is hard not to notice the scale of rough sleeping in England, particularly as we approach the winter. But is not just those sleeping on our streets who need our help, there are many families in temporary accommodation, for many months – sometimes in B&Bs.
Today, 10 October, is World Homeless Day, a global event to recognise homelessness and seek change in our communities. In this blog I wanted to talk to you about the work we are doing to support rough sleepers and the homeless and how we are using experts from outside the Civil Service, working alongside civil servants, to drive change locally.
The Homelessness Reduction Act
Our story began with a Private Member's Bill, which led to one of the most significant changes to homelessness legislation in decades. In 2016, Bob Blackman MP introduced a Bill that sought to place new duties on local authorities to prevent homelessness.
With Government support, it passed in 2017 and came into effect in 2018. Local housing authorities now have duties to take reasonable steps to try to prevent and relieve homelessness. They must work with people, even if they do not have to house them. Other public bodies, such as Jobcentres and prisons, must notify local authorities of people they think may be homeless or likely to become homeless.
At a human level, I am sure most of us think that this is something we should do – but it brings new responsibilities.
Additional funding was provided to implement the Act, but we also changed the way we worked with local authorities to achieve its ambition, with more upstream work to stop people becoming homeless in the first place. And we created a new team of sector experts, seconded from local authorities and homelessness charities, to work with areas to put the Act into effect.
This has been transformative. It means not only that we have in-depth knowledge within Whitehall about local authorities and homelessness – over 200 years' experience, at the last count – but that we also help deliver service transformation.
The Rough Sleeping Initiative
And this was not the only step-change. In response to rising numbers of people sleeping rough, in early 2018 the Government announced a new Rough Sleeping Initiative (RSI). Based on similar work undertaken by Dame Louise Casey's Rough Sleepers Unit in the 1990s, this provided targeted funding for locally led work to support rough sleepers.
We set up a second team of experts and civil servants who worked with local authorities – initially those with the highest levels of rough sleeping – to develop and implement these initiatives. The team is not just made up of secondees from local authorities and the sector, we also have experts from the Probation Service, Jobcentre Plus, a serving police officer and a nurse.
I have never worked in a team like it. It mixes the best skills of the Civil Service – providing the right structures, systems, support and oversight – alongside people who know how to support rough sleepers off the streets. They effectively provide expert consultancy, as well as a good chunk of challenge. 
And it is working. In its first year, the RSI provided over 1,750 new bed spaces and 500 staff. In the 83 areas the RSI worked with in 2018, our recent impact evaluation (commended by the UKSA) showed that the number of rough sleepers in those areas was 32% lower than the predicted number of rough sleepers had the initiative not been running. Together, this team demonstrates what 'a brilliant Civil Service' can achieve.
The Rough Sleeping Strategy
Following the RSI, last summer we published the Government's Rough Sleeping Strategy. The strategy set out cross-government commitments to tackle rough sleeping and is based around three core pillars: preventing rough sleeping before it happens, intervening at crisis points, and helping people to recover with flexible support that meets their needs. The strategy was backed by £100 million of investment and contained over 60 different commitments.
What can you do?
Our work continues, but I am often asked how people can help.
There are many views about whether you should give to people asking for help on the street, but general agreement that often it's better to support people into services that can help them. StreetLink is a national service, funded by the department since 2012, that lets anyone alert local services to someone sleeping rough. If you see someone sleeping rough, particularly somewhere you don't usually see rough sleepers, use the StreetLink service to let local services know where people are.