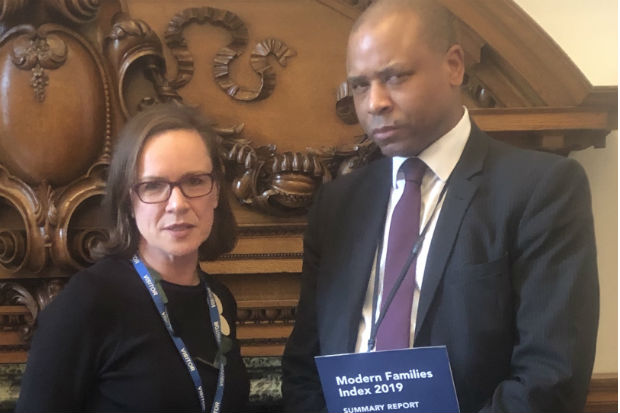 As part of Working Families Work-Life Week celebrations, Brian Stanislas gives an update on developments in the Civil Service Job Share Finder.
Civil Service Job Share Finder – the story so far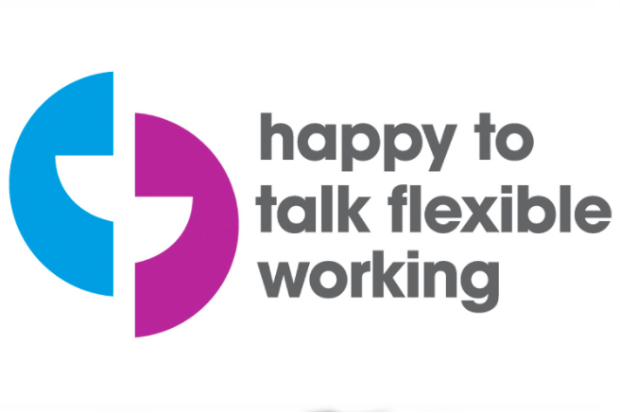 In his January 2019 blog post 'Promoting flexible working in the Civil Service', Rupert McNeil said: "We are committed to becoming the most inclusive employer in the UK by 2020. Flexible working has an important role to play. It is already a key part of our culture and, in its different forms, is widespread in the Civil Service. We recognise its benefits in improving work-life balance and supporting health and wellbeing..." 
The Civil Service Job Share Finder actively and pragmatically supports these aims by helping civil servants find other civil servants with whom to form successful job share partnerships. It has developed to also provide information and resources about job sharing and flexible working. 
The site was 'soft-launched' in March 2015 by Melanie Dawes (now Permanent Secretary at the Ministry of Housing, Communities & Local Government, and Civil Service Diversity & Inclusion Champion) at an International Women's Day Event at the Ministry of Justice in London. It was originally conceived to support maternity (and paternity) leave returners to the Civil Service who wished to job share to achieve a better work/life balance.
Since its release, other civil servant user groups that could benefit from job sharing have been identified. For example:  
those with caring responsibilities

those who are looking to take partial/phased retirement

those who have a disability and are looking to job share for 'job carving' advantages
Over 3,000 civil servants have registered on the site to date, with 108 colleagues, including 88 senior female civil servants (that is, grades G7 to  SCS1) successfully finding job share partners.
Civil Service Flexible Working Gateway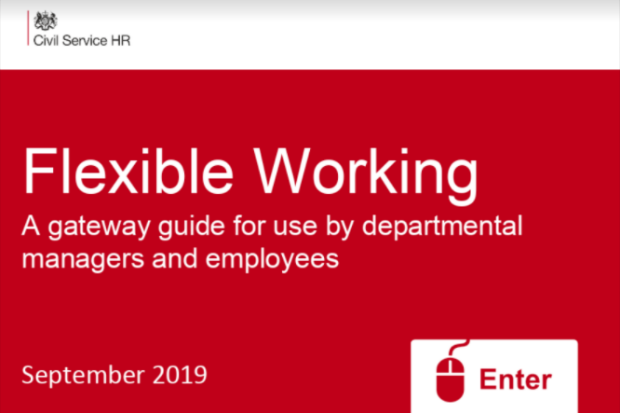 Since the launch of the Civil Service Job Share Finder, we have seen the appetite for job sharing increase, year on year, among civil servants from a wide range of backgrounds and lifestyles. The website enables those looking to job share to find a partner willing to work alongside them. Encouraging job sharing is just one way the Civil Service supports flexible working, enabling people to combine personal responsibilities (e.g. being a parent or carer) and work.
Managers are not always aware of how they can best support staff who want to take up job sharing and other types of flexible working. The need to have lots of different ways to access flexible working advice and guidance has been echoed by managers the job share finder team have met at Civil Service Live, departmental job share and other flexible working events.
To help to increase knowledge and take-up of flexible working and job sharing across the Civil Service, we have worked with colleagues from Civil Service Employee Policy to refresh the CIvil Service Flexible Working Gateway advisory tool, which was originally launched to departments in 2017. 
The Gateway is a resource for civil servants and their managers to support the take- up of a range of flexible working options. It gives guidance on options for flexible working, employees' responsibilities, managers' responsibilities and managing requests for flexible working.
We are pleased to announce that this refresh means that we will now be featuring the Flexible Working Gateway in the Resource Library section of Civil Service Job Share Finder.  The Gateway will be available to anyone visiting the Civil Service Job Share Finder website, without having to complete a site registration. The document will also be available in an accessible format, so that all people can benefit from using it.
The Gateway joins other helpful guidance in the Resource Library, including advice on applying for shared parental leave.
We hope that, by using this highly informative resource, more managers will be able to support their staff who would like to take up job sharing or any of the other types of flexible working.
Partnering with Civil Service Local 
In a previous job sharing blog post, I listed some myth-busting insights about job sharers.
One assumption is that colleagues who use the Civil Service Job Share Finder are mostly located within London and the South East. However, site usage data shows that this is not the case, and that a significantly increasing number of site users are based in the North West and South West of England.
My work as Product Manager of the Civil Service Careers website has also given me the opportunity to appreciate the wide range of stories of people who work flexibly within Civil Service departments and professions across the UK.
Inspired by these insights, the Job Share Finder team has reached out to Civil Service Local to work together to enhance promotion of the site in the regions where there is a potential to further enhance take of job sharing.
CS Local is a cross-departmental team which is part of the Cabinet Office but based in locations around Scotland, England, Northern Ireland and Wales. its purpose is to bring together departments and agencies within each locality to deliver actions and opportunities that will bring the vision of a Brilliant Civil Service to life and encourage more of us to be part of it.
Our ambition is to increase awareness and take-up of job sharing (and, potentially, of other types of flexible working) by partnering with CS Local to champion flexible working at a local level across the UK. This site promotion activity also plays well into the wellbeing promotion objectives of CS Local, as job sharers report higher levels of wellbeing and employee engagement when compared to part-time and full-time colleagues, according to Civil Service People Survey Demographic Reports from 2014 to 2018.
This work is still in its early stages, so look out for updates in the next few months.