Welcome back to the Race Champion Blog!

In this series of posts I am introducing inspirational people who are working hard to make a positive difference to our Civil Service.

This is the second of two posts about the work of race networks in the Civil Service. Our contributor today is Hamid Motraghi, chair of the Civil Service Race Forum and a leading light in the Home Office network, too.

The forum has been critical in making change happen. For example, it was influential in the adoption and implementation of diverse Senior Civil Service recruitment panels.


Richard Heaton
The Civil Service Race Forum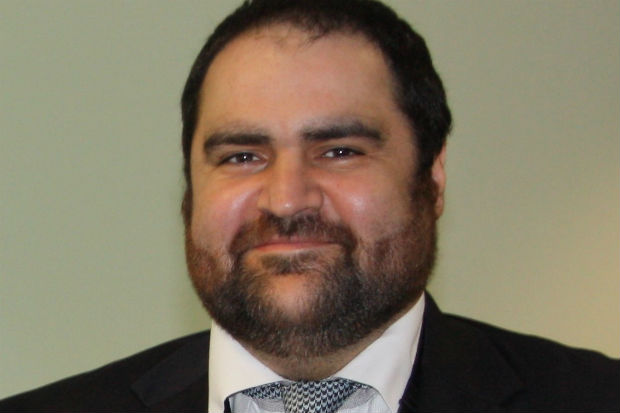 Staff networks are a great opportunity to hear directly the unadulterated voice of the staff. The National Day for Staff Networks earlier this month recognised the discretionary effort of individuals and groups of staff working together to make the workplace a better place to be, somewhere they can be proud of, whilst feeling included and valued by their employer and colleagues.
There are many ideas and initiatives that can be traced back to staff networks in the Civil Service. One of the more recent and high-profile examples is the creation of diverse panels for all Senior Civil Service (SCS) interviews. This was suggested and implemented by race networks in government departments, and has now been mandated by John Manzoni, Chief Executive of the Civil Service. Many of these panel members are drawn from the Civil Service Race Forum.
Lots of other departments are now following suit and rolling this out at grades below the SCS, with the support of the race networks.
The Civil Service Race Forum (CSRF), is an umbrella group for the elected chairs of each departmental race network in Civil Service departments, NDPBs (Non-departmental Public Bodies) and ALBs (Arms Length Bodies).
CSRF currently has representatives from more than 40 departmental race networks, with more than 10,000 members, who work collaboratively and coordinate the views and activities of departmental networks. We are very proud to represent all grades in the Civil Service and have active members from AA to SCS all around the UK. We can often be found developing the capability of newer staff networks, and working together to combine efforts and resources on key issues and events in the annual diversity calendar.
'Critical friend'
The Civil Service Race Forum is focused on creating a more diverse and representative workforce at all levels throughout the Civil Service, helping us deliver the best possible public service to our diverse communities throughout the UK. We realise this cannot be done in isolation and needs to be delivered collaboratively with our internal partners, external stakeholders, other staff support groups and underrepresented groups.
We aim to work in a 'critical friend' capacity, holding departments and senior leaders to account on race-related matters. This includes the Cabinet Office and its Ethnic Diversity Programme, whose objective is to help make the Civil Service "the most inclusive employer in the UK", delivering the Civil Service Diversity and Inclusion strategy, with a focus on race. This often means having difficult conversations and speaking 'truth to power' on key issues relating to race in the Civil Service.
This means, we all need to be innovative in our approach, to explore ways of working and policy not previously considered. Some of these may prove controversial to some, but we should not shy away from genuine opportunities to change the status quo and re-address some of the inequality that we see currently.
We work on intersectionality (the principle that people are made up of multiple identities and characteristics that intersect with each other) and with other Civil Service staff support groups and external stakeholders, wider public service organisations, as well as third and private sector to share learning and experience to benefit all staff.  
If you would like to hear more about what we do or would like to get involved, then please get in touch via thenetwork@homeoffice.gov.uk, or follow us on Twitter @CSRaceForum.
I am particularly keen to hear from you about what you have been up to in your networks, and how and what you think we can collaborate on next.