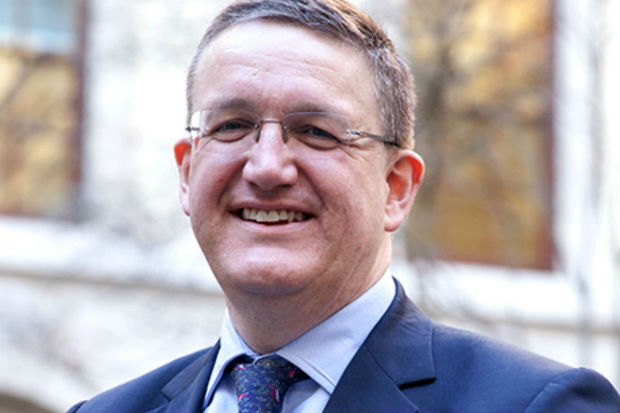 It is National Day for Staff Networks on 8 May. The day is something that we support every year across the Civil Service, and is part of a brilliant campaign that focuses on the value that employee networks bring to all sorts of workplaces.
The campaign is actually run by a former civil servant, Cherron Inko-Tariah, who, during her time in Whitehall, saw just how much employee networks were contributing to our being a great place to work. Now it is something that organisations from all sectors celebrate nationwide, and which gives us a chance to say thank you for all the voluntary work employee networks do to make our workplaces better.
We are fortunate in the Civil Service to have thriving networks both in departments and across government. To meet our aim of being the most inclusive employer in the UK by 2020, we need to make sure that everyone feels that their voice is heard, and that they have a safe space in which they can air any concerns or worries. Our networks are a key part of that.
Employee networks are also not only a space for dialogue. From the centre, we often shape ideas and deliver them in partnership with our networks.  The recent guidance around making sure that SCS interview panels have a diverse mix of people on them was developed with the cross-Government Race and Disability networks, for example. And our work to ensure that the Civil Service is an LGB&Ti inclusive employer will be given a boost by the brilliant work the cross-Government LGB&Ti network are doing on Pride 2019.
I am often asked whether it is divisive to have networks in place that focus on one particular group, or that play to one particular part of a person's identity. After all, not many of us are just one thing – and the theme of 'intersectionality', and what it feels like to be part of multiple groups, is a really important one as we build inclusive places to work.
My answer is that we can do both. We can think about the way we work, the culture of our workplaces and how that affects everyone. And we can also think about how people from particular backgrounds might experience those workplaces differently – for all sorts of reasons, conscious and unconscious.  
Importantly, all of our networks are open to everyone, and all of our network events are for everyone, not just those who identify in a particular way. And we have a vast range of networks catering to all sorts of groups and interests. So, if you aren't part of one, it might just be worth trying it out. Find out more here, or look on your departmental intranet for those that meet near you.
I'm going to be chairing a new group of cross-government employee networks from June. This will help me not only understand the concerns of civil servants from across government and the issues they face, but will also help make sure our employee networks are central to any changes in HR policy or practice.
If you are planning an event for National Day for Staff Networks before that meeting, do share your stories with that group via the inclusion mailbox at inclusion@cabinetoffice.gov.uk or get involved on social media by using the campaign's hashtag #leadingforchange.
Finally, I wanted to say a huge thank you to all of the volunteers who keep our networks running. It is hard to balance that with a day job, and I'm in awe of how you do it. Thank you.