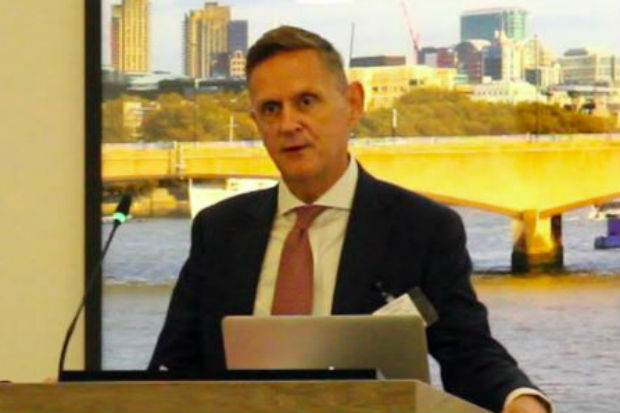 The Civil Service held its second mental health conference on 8 October.  This was a valuable opportunity to focus on mental wellbeing in all its forms – as important to the Civil Service now as it has ever been. 
Last year, the aim was to break the mental health stigma to get everyone talking about it. This year, we took stock of the progress we have made, particularly in changing the culture around mental health, and heard about people's real-life experiences. It was great to see over 100 people from different organisations and locations attend the event at the BEIS Conference Centre in London to continue the conversation. 
There were some good questions and challenges too, including calls to improve workplace adjustments for mental health, the need for greater middle management expertise in employee wellbeing, and the challenges of managing uncertainty in organisational change. 
We listened and our response will be informed by a new report soon on Managing Wellbeing in the Civil Service During Periods of Change, commissioned by the Charity for Civil Servants (CfCS).
I would like to thank CfCS and the Civil Service Sports Council (CSSC) for their partnership in the planning and delivery of the conference. You can find comments and photos of the day on the #CSMHC2019 Twitter page. 
Conference highlights
These were some of the highlights of the day:
Wendy Eley from CSSC shared her personal story about living with clinical depression, and how feeling valued, diet and exercise, and being alert to the triggers, help her manage it. She knows the bad times will not last forever, but neither will the good times. Her final point about being human and being kind stayed with us all.

The invaluable feedback from the table discussions, which will help the Charity for Civil Servants develop their app to support employees' wellbeing - My Change Handbook, which is due to be launched in the new year.

The panel discussion with Disability Champion Sir Philip Rutnam, HMRC's Angela McDonald, Simon Lee from CSSC, and Graham Hooper from CFCS, discussing points including:

Change the narrative and understanding of workplace adjustments to make them an investment in employee wellbeing and productivity, rather than additional needs for disabilities or health conditions.

Upskill and empower line managers so individual approaches to employee wellbeing reflect corporate commitments and communications around mental health.

Build on the success of the Civil Service Fast Stream in attracting people with disabilities, by ensuring that talented people from across government can progress into the Senior Civil Service and feel confident in declaring a disability.

Guest speaker Ollie Philips, former England Rugby Sevens captain, who had to retire from rugby owing to injury. His inspirational story of how he sailed, hiked and cycled to stay positive and help others was a fitting end to the conference.
Thank you to everyone who contributed to the event. We have helped to place mental health and wellbeing firmly at the heart of the Civil Service's priorities as a great place to work.