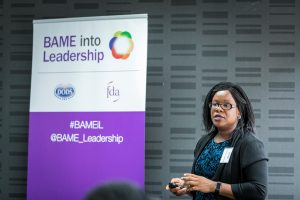 Black history month, it is really a time for me to reflect in four parts.
My first reflection is a celebration of our amazing history and the contribution black people have made and continue to make in all areas of the U.K's society - the past heroes/heroines and the present ones - From sports to science to politics , education, health and so many other sectors. At this point I must pause to remember all the Black medical practitioners who sacrificed themselves serving others during the peak of the CV19 pandemic - I salute you, thank you. You become part of our black history.
In the second part of my reflections, I take time to think about those who actually campaigned relentlessly for race equality and inclusion, so that someone like me could be free - free to vote, free to get on a bus and sit anywhere I want, free to work anywhere I want - Martin Luther King, Rosa Parks, John Lewis, Paul Stephenson and so many others. To this present day people like Lord Woolley, Baroness Lawrence, David Olusoga continue to campaign that the lives of black people in the U.K. matter and that racism is eradicated from our society.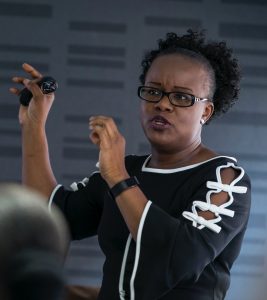 My third reflection is really with a heart of gratitude - To all the role models that have cheered me on, those women who look like me, sound like me, understand my struggle, inspire me and stand with me. I am talking those strong, beautiful, black women who have jumped over their own hurdles but made time to remember others and continue to pull them up. To name but a few......Melanie Johnson, Rose Odudu, Tola Ayoola, Cathy Francis, Cheryl Avery, Dianne Caddle, Carol Campayne, Sandra Kerr, Grace Ononiwu and my last but no way least mum who is always praying for me - I salute you all, thank you.
Now, my fourth and final reflection is our progress on race equality and inclusion in the Civil Service and more broadly the public sector. I reflect on the progress made 12 months on from Black History Month 2019 and realise that we still have quite a way to go in creating a culture where people who look like me feel that they belong. We all have a part to play in taking action to make the desired difference.
So for me in summary, it is a time to celebrate, remember, honour and act. I try to cling on to a glimmer of hope where it comes to race equality and inclusion in the words of one of my favourite all time artists; Sam Cooke. It's a been a long, long time coming but I know a change is gonna come.
Happy Black History Month to all my Black Colleagues and the allies that surround us.