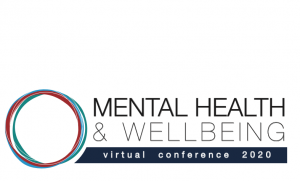 The Civil Service is going virtual for its annual health and wellbeing conference this year.
From Monday 5th to Thursday 15th of October, the Mental Health & Wellbeing Conference will be hosting online sessions covering a broad range of topics that are relevant to us all. The better we understand all of this, the better we can take care of ourselves and others. As part of this, this conference will give you access to speakers, experts and practitioners from across a range of organisations.
Please do take a look at the sessions available on The Charity for Civil Servants' website and register to take part in this conference. Wellbeing and Mental Health are critically important to us all, and impacts us all as employees, managers, leaders and also as family members and friends.
What sessions are available?
These will be really practical sessions on looking after our mental health during COVID-19, building our resilience, and great insight into how to create the right conditions for wellbeing in teams during these challenging times.
Other sessions include: 'always on culture', 'digital wellbeing', 'smarter working', 'burnout', 'understanding loneliness and isolation' alongside a wealth of personal stories of colleagues sharing their challenges and how to manage them day to day.
There are also webinars covering managing work-related trauma during a pandemic, bankruptcy myth-busting for anyone with financial worries, and discussing mental health when undergoing the developed vetting process.
Dr Dominique Thompson will be discussing the challenges students are facing and how to engage with your grown-up children about their mental health and reaching out for help.
If you have been glued to the news and social media this year, you should tune in to the mean world syndrome session which explores how the news cycle can affect our psychological safety and understanding of the world.
The author and public speaker Hope Virgo will be hosting a session on how to help people struggling with eating disorders and their body image.
As you can see, this conference offers a huge range of opportunities for us to understand our own wellbeing and mental health. It is also a great resource for us to understand the wellbeing and mental health of those around us, whether we are a colleague, a parent, a teammate, a friend or a manager.
Please do register and sign up on The Charity for Civil Servants' website.
Supporting our partners
The Civil Service has partnered with The Charity for Civil Servants and Civil Service Sports Council to organise this two-week virtual conference. Have a look at their websites to find out all the ways they can support your health and wellbeing.