Welcome back to the Race Champion Blog!
In this series of posts, I have the pleasure of introducing inspirational people who are working hard to make a positive difference to our Civil Service.
Here are some reflections and advice from Sameera de Silva, arising from her positive experience on the Empower Programme. The programme aims to enable high-potential ethnic minority staff at Grade 6 or 7, who are not on any formal talent scheme, to reach the Senior Civil Service. They are sponsored by a senior leader, who helps them raise their profile and gives them exposure to opportunities and networks. Thank you, Sameera.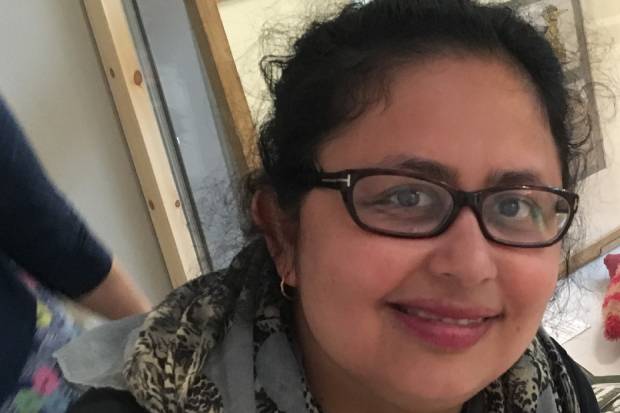 The sponsor effect: a breath of fresh air
Everyone agrees that inclusive workplaces increase productivity and cohesiveness.  The results speak for themselves: such workplaces focus more on facts, which results in improved and more accurate thinking; they absorb the information to make the best decisions and are also more innovative. Now, combine this diversity with the importance of sponsorship. Often women and ethnic minorities are qualified to lead, but simply don't have the backing needed to inspire and propel themselves on their journey through leadership.   
So, for me – a British-Asian civil servant who thoroughly enjoys building, leading and leveraging teams and networks to deliver – when I joined a sponsorship initiative offered by the Civil Service Diversity & Inclusion Ethnic Diversity Programme, I couldn't have asked for more. Below are my top tips for sponsorship.
Sponsoring is different to mentoring
While mentoring is important in proffering friendly advice when I need it, what I'm finding about being a 'sponsee' is that it is transformative in pulling me up to the level and thinking ahead, beyond that.
It's worth undertaking diagnostics on you
Sponsorship is a great process and is getting the best out of me. My sponsor offers insight, while conducting diagnostics on me. We started by looking at, essentially, where my 'headspace' is at. I wanted to use the sponsorship relationship to enable me to become match fit in taking the leap towards higher grades and building my leadership. As such, we looked through my career history, what kinds of roles I enjoy and what my ideal career trajectory is.
It is a collaboration, and can be your North Star
The diagnostics enabled us to take a tailored approach. We then unpacked my CV and my interview preparation for new roles within the Civil Service. For something that can seem quite daunting, having regular contact with my sponsor has enabled me to distil my preparation into manageable chunks. 
Do ask for feedback and steer
I've really appreciated the directness of feedback I've received about what I need to do. This has been refreshing, enabling me to apply it and take action on it, in a streamlined and efficient way. 
The feedback about framing Civil Service behaviours of leadership, seeing the big picture, making effective decisions, and so on, has made me think through what exactly I did and how I went about it. This has opened my eyes to aspects such as: how I worked within the grain of the existing policy landscape when introducing new initiative; and how I rose to challenges, for example, what I did when a policy changed direction or had to communicate difficult or complex messages, and what exactly the tangible benefits were.  
All this has given me greater self-awareness in being able to look at and progress policy from different angles so that I profile and undertake my work in a holistic way.
Allow sponsorship to stretch you
We're having conversations about expectations at higher grades. I'm being encouraged to make connections with more senior leaders; for example, by having the gumption to contact hiring managers to understand what they need, so that I can ascertain how I can best add value.  
We've also talked about increasing my visibility through current and future roles, undertaking corporate objectives and paying the sponsorship forward. I'm working with others within my department to progress their careers in a similar way. 
Enjoy the ride!
In the words of the organisational whizz Marie Kondo, sponsorship is "sparking joy!" It's great having someone invested in and advocating for me, which has given me accountability and a real boost. In this way, I'm finding sponsorship both enriching and invaluable. Through being able to reflect on and celebrate the extent of my achievements, and engage in conversation on these and how I can best add value to roles and the Civil Service, I'm finding that the journey is a bright one.