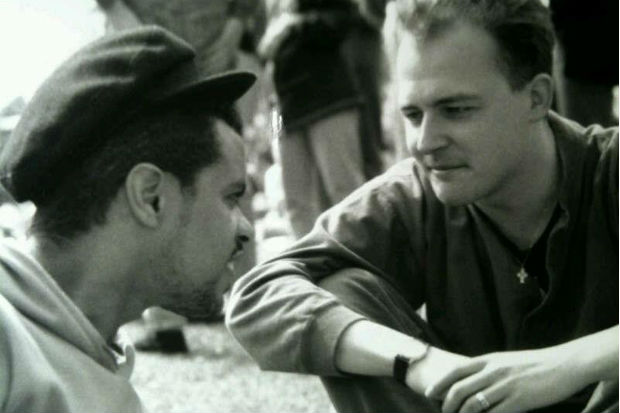 Rob Neil, Department for Education, and Paul Downer, Government Digital Service, both started their respective journeys as civil servants 36 years ago, when there were no networked computers, no mobile phones and no Black History Month in the workplace. Three and a half decades later, we have all of those, two of which are accepted as business-critical to the way we work. 

This blog, in the form of a Q&A, is a personal exploration of Black History Month by Rob and Paul. They have forged a loving friendship and work together as allies across all aspects of equality, diversity and inclusion, as part of who they are and what they believe in. They explain why Black History Month exists, who it's for, and what we should be doing.
Why does Black History Month exist?
Rob Neil (RN) 
It's a celebration of lesser known facts. It is an opportunity to highlight the contribution of people from the African diaspora and a platform to openly wrestle with the exciting challenges we face and, at the same time, embrace an increasingly diverse Britain which has a legacy of Black presence.
Paul Downer (PD) 
There is a need to celebrate, to remember, to focus on the successes as well as the challenges faced by those who created and built the country that I love. The Windrush Generation, Notting Hill Carnival and undoubtedly what comes with all of that; music, literature, arts, food, film, sporting achievements and community. 
We will always have unfinished business if Black History Month is regarded as a one-month-only event.
What place do White people have in Black History Month?
PD 
We stand alongside, we walk in support of, we acknowledge that we stand on the shoulders of giants. We come from a long tradition of struggle that includes people of all races, genders and those of a different sexual orientation, all focused on achieving justice. As a White person, I do not see my role as leading the struggle for racial justice, but rather in standing, sitting, indeed marching alongside those who have first-hand experience of racial injustice.
RN
As colleagues in the workplace and friends beyond the workplace, all supporters of Black History Month can help to ensure that a true and meaningful exchange of culture takes place. We are all capable of being the change we wish to see and by working together we can. 
We will always have unfinished business if White people decide not to participate in Black History Month because they think it's only for Black people.
What's next for Black History Month?
PD 
Lest I am charged with Whitesplaining, I am bound to say that this question is best answered by any of my Black friends. What I will say is that we need to be aware of the positive role that we can play as White people. We can own our privilege, talk about the uncomfortable and be brave.
RN
More exciting and colourful revelations, a greater and deeper exchange of cultures and a richer exchange of what makes us so diverse. I think we are already starting to move beyond a single month and I want to see more activities in schools. 
As part of their "unfinished business", Rob and Paul will be sharing further reflections on Black History Month and their respective careers next month, at an office somewhere in London. And, yep, that's beyond October!