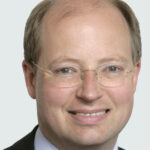 I've now been Disability Champion for nearly a year. It's been daunting but also hugely exciting. I've met lots of fantastic people up and down the country, people I'd never have met otherwise. Great civil servants at all levels with disabilities of every kind – from stammers to Asperger's, from mental health conditions to visual impairments and colleagues in wheelchairs.
Everywhere I've found the same tremendous commitment to public service that marks out our Civil Service – and a real excitement about what being more diverse and inclusive could mean for our people, our jobs, and our services.
I've also been thinking about my own priorities as champion – and talking to lots of colleagues, disabled and not. The temptation is to try to do everything, immediately. But I know that won't work. Not least because if anyone is to have confidence in our ability to attract and retain disabled staff, we need to get the basics right.
Hold me to account
So this blog is about what I see as my personal priorities – and here they are, as outlined recently in a letter to Jeremy Heywood, John Manzoni and Rupert McNeil.
So, you can hold me to account for whether I deliver!
First, we need to improve the standard and consistency of workplace adjustments
Workplace adjustments are vital to making sure disabled colleagues can achieve their full potential. They need to be delivered quickly, simply and to high quality, for the whole range of disabilities. Colleagues and line managers need to know about them and where to go to get support.
If we don't get this right we just won't have credibility on everything else.
Second, I want to get really good at developing talent at all levels
Disabled staff are disproportionately in lower grades – but there are also some examples of disabled colleagues whose careers have thrived. I want to learn from what works, and do all we can to nurture and bring on talented employees, with mentoring, coaching and schemes like the Positive Action Pathway.
Third, I want to do more about mental health
Each year 1 in 4 adults will experience a mental health problem, so this is something that affects us all, directly or indirectly. I want the Civil Service to be just about the best employer in the country in the way that we put mental health on a par with physical health, and support our colleagues.
Fourth, I want to engage leaders in the Civil Service, at every level, so that they recognise their role is key
This means setting the right tone and behaviours; having powerful champions in departments; listening and acting on feedback; having strong employee networks; and, above all, creating a culture that includes and develops people.
Last, but not least
If we do all these things, we might achieve my final goal - halve the gap in engagement scores between disabled and non-disabled colleagues by 2020. That gap is around 10% and stubbornly high, so this is a very ambitious target. But I think we need something like this to drive real change.
As Civil Service Disability Champion I can only do so much. I work closely with disability champions across Government, but I need your help too. I need you to tell me your experiences, good and bad. Tell me what you think is important.  And let me know your priorities and ideas.
You can leave comments at the bottom of this blog, or you can email me and my team direct: Disability.Champion@dft.gsi.gov.uk.
Follow Philip on Twitter: @PhilipRutnam.