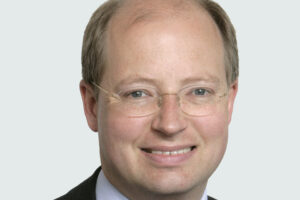 It's been a whirlwind first six months as the new Civil Service Disability Champion. I've learnt a lot and realised that, while we're making clear strides in some areas, there's still much more for us to do.
In my first blog as Civil Service Disability Champion I wrote about why diversity and inclusion is so important to me as well as the Civil Service as a whole, and the last six months have only confirmed this.
What I've found particularly insightful is hearing stories about disability from people with direct experience of it. Whilst I've had some exposure to ill-health in my personal life, listening to people open up and share these very personal stories has shown me just how vast the range of conditions and situations covered by the term "disability" can be. We need to raise awareness and understanding of what it really means to live and work with a disability, and what we can all do to make the Civil Service a place where colleagues with disabilities feel supported.
Supportive staff networks
Over the last six months I've met some phenomenal people working on disability. I've had the opportunity to address attendees at the launch event for the Positive Action Pathway cohort for AA and AO staff earlier this year and attended the launch of the Ministry of Defence stammering network.
Stammering is something I've learnt a lot more about recently, and I was honoured to be at the launch of the Civil Service-wide membership of the British Stammering Association Employer's Stammering Network during Inclusion Week.
It's a condition which impacts on every aspect of daily life, and can become a serious communication impairment, causing embarrassment, low self-esteem, social anxiety, and a potentially crippling fear of public speaking. It is believed that about 1% of the adult population stammers – roughly 500,000 adults and over 4,000 civil servants. However, stammering, like many other non-visible conditions, can be overlooked as a disability.
That's why I'm delighted that the Civil Service has joined the Employers Stammering Network (ESN). Our membership provides civil servants, as both employers and employees, with easy access to information about stammering, including the use of the ESN helpline, and every department will be able to access guidance on best practice and tips on how to talk about stammering.
Diversity & Inclusion Awards
I've also had the privilege of working with colleagues to judge the 2015 Civil Service Diversity & Inclusion awards. The awards are coming up on 13 October and I would encourage you to take a look at the shortlisted nominees. There are some very inspiring people and some remarkable initiatives out there.
It is amazing the difference one person, let alone a group of motivated people, can make when they're determined to change the world around them. It's exactly this attitude that has contributed to the Civil Service winning the "Inclusive Culture" category at the recent Employer's Network for Equality & Inclusion (ENEI) awards.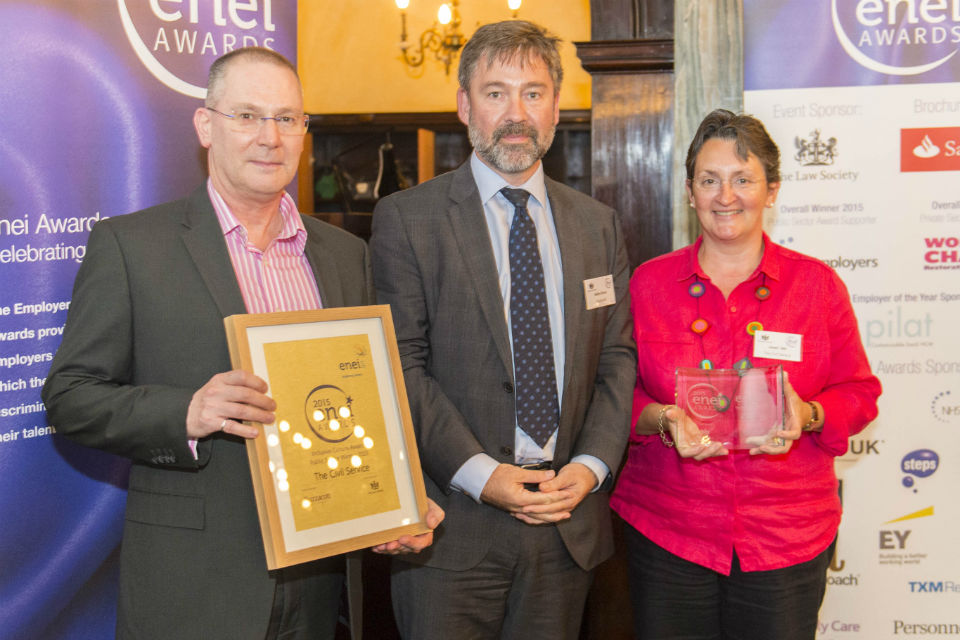 World Mental Health Day
Finally, I wanted to bring to your attention World Mental Health day, which takes place on Saturday 10th October. The importance of mental health should not be underestimated; during our lifetime, one in four of us will experience a mental health condition, which means that at some point, someone we know will experience some type of mental ill-health. In the Civil Service we are working to raise awareness of mental health – we have developed mental health awareness learning courses and, as part of the Talent Action Plan Removing Barriers Programme, have committed to introducing mental health first aiders in all business units to ensure support is available to all employees.
The Talent Action Plan Removing Barriers Programme is a key focus for me at the moment, and over the next few months I will be working across government to ensure that key programmes, such as the workplace adjustments service, are fully embedded to ensure we continue along the path to achieving the ambitions we have set out.You'll be getting another blog update from me on these in a few months' time!
I am keen to involve as many civil servants in this as possible, so if you have any ideas as to what we might do or try, please let me know. I'd love comments on this blog, but if you don't want to do that please e-mail me at philip.rutnam@dft.gsi.gov.uk.