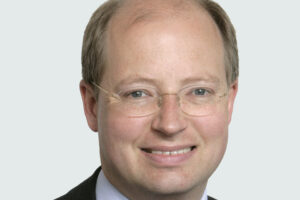 I am absolutely delighted to be taking on the role of Disability Champion across the Civil Service. Delighted and, in truth, perhaps also a little daunted.
I wanted to take on this role because I believe that it is so important for the Civil Service. I am now in my third spell in the Service, and what keeps me coming back? Well, it is simply that what we do really matters – and that the Civil Service is one of the most important institutions in our society. So it matters that we do our job superbly and that the way we do it is founded on a strong sense of values. That means being both an outstanding employer and an exemplar in the society we serve.
For me there is no more important agenda in the Civil Service of today than diversity and inclusion. I wouldn't separate the 'moral' case for action from the 'business' case: they are different aspects of the same thing, and both revolve around the Service's sense of purpose and identity. The Civil Service will only thrive if it can attract and develop talented people from all backgrounds. And it will only do that if it has deep roots in society at large, if it is connected itself to the full diversity of our nation.
And disability is one of the most important dimensions of that diversity. Did you know that across society as a whole more than three quarters of disabled people acquire their disability while they are in the workforce? Or that a third of people aged 50 to 64 have a disability, and a third of everyone at work is either disabled themselves or close to a disabled person? These facts alone suggest the scale and importance of the challenge – what does it mean to be an outstanding employer of disabled people? And what needs to happen, and how, and when?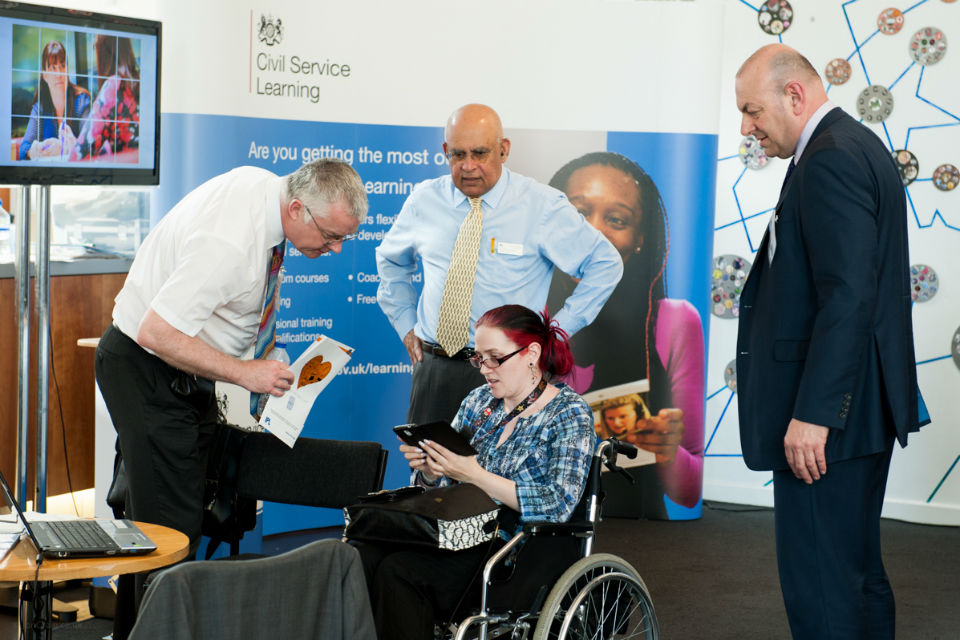 I am fortunate that a great deal of excellent work has long been under way in the Civil Service to answer these questions, and that I am stepping into the shoes of Lin Homer who has been championing this cause with huge energy and zeal for the last four years. In particular Lin and other colleagues deserve great credit for the launch of the new centralised Workplace Adjustment Service, which began in April. The new central service will act as a centre of expertise and should provide employees, line managers, and departments with first-rate advice and support. Getting this right will be a very significant step in removing barriers for civil servants with a disability or health condition.
The service is already helping colleagues needing specialist IT equipment, and in some departments it will be helping colleagues to negotiate their adjustments directly. It is also working hard to deliver a single 'passport' for workplace adjustments, which should make it much easier for colleagues to move between departments carrying their adjustment package with them. I'm going to encourage all parts of the Civil Service to align their practices with the new central service. This is a great example of how – if we get things right – we can use the resources of the Service to provide one high quality, expert service at the centre complementing scores of individual employers.
Of course there is still a huge amount more to do. We know that from the refreshed Talent Action Plan and from a recent report by Disability Rights UK. My own list includes more action on mental health; more to recognise what a wide spectrum disability is; better representation over time in the Senior Civil Service; and more effort to develop and grow talent at every level. In truth all this is part of a much wider effort to change culture and attitudes – to get more recognition that disability is not 'different', it's just normal, part of how we are as human beings, and how (as we age) we more often become.
Disability is not 'different', it's just normal
I said at the start of this blog that I was a bit daunted. That is partly because of the scale of the task but it's also because I claim no special expertise in this area. I have much to learn. But when I said this to my wife she reminded me - as if to bear out my point about normal - just how much experience of health conditions and disability there is in our own extended family: from broken limbs to ageing, from major operations to mental health. If I succeed in this role it will be because I manage to keep this very practical, personal experience in mind.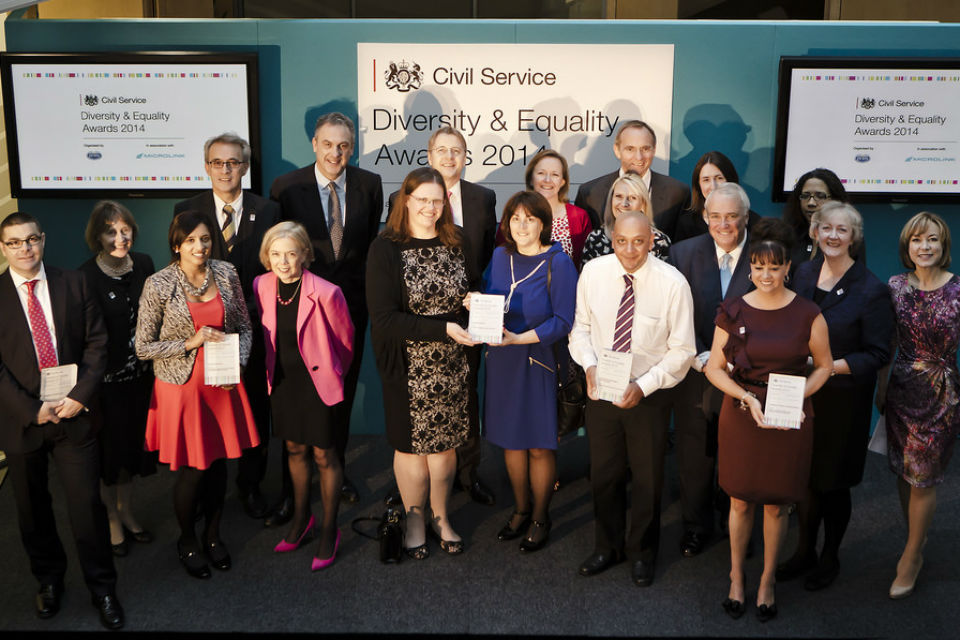 Finally, one request. If you have stories you want to share, good or bad, about your experience of disability and the Civil Service please let me know. I'd love comments on this blog, but if you don't want to do that feel free to e-mail me at philip.rutnam@dft.gsi.gov.uk. If you do have a story of success or example of great practice, may I also encourage you to consider entering it into the 2015 Civil Service Diversity and Inclusion Awards. The awards recognise the importance of promoting diversity and inclusion in the workplace, and provide an opportunity to share knowledge and highlight extraordinary achievements. The Civil Service Inclusion Awards website has more information about the award criteria and nomination process.