I am delighted to announce that Philip Rutnam, Permanent Secretary at the Department for Transport (DfT), will be taking on the role of Civil Service Disability Champion from the beginning of April.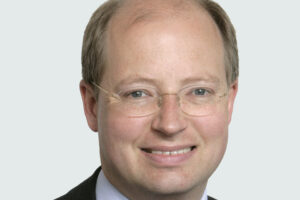 Philip is replacing Lin Homer in HMRC, who has been the Civil Service Disability Champion since 2011. During her time as champion, Lin has been very active and effective in supporting and leading a number of initiatives to take forward our ambition of creating a more inclusive and supportive environment for colleagues with disabilities. I thank Lin for her dedication and enthusiasm, and the leadership that she has given to the agenda over the past years.
I look forward to working with Philip, and know that he will bring energy and drive to this important work.
Philip Rutnam's comment
I am delighted and honoured to be taking on the role of Civil Service Disability Champion, and to build on the work that Lin Homer has driven forward during her time as Disability Champion. She has set strong foundations, notably initiating the roll-out of the new central workplace adjustment service. I believe passionately that we can build on this work to further improve the engagement levels and working experiences of our disabled colleagues.

As Disability Champion I believe that I have a key role to play in challenging and removing barriers experienced by disabled colleagues, to achieve our vision of a Civil Service that values the contribution of everyone, regardless of their background or visible differences.

I will be taking an active role as Disability Champion, and look forward to engaging with disabled colleagues to obtain your views and insight on how I can best support you in my new role.
Lin Homer's comment
Since I took on the role of Disability Champion in 2011, I have been actively championing the disability agenda across the Civil Service, striving to improve the engagement and experiences of our disabled colleagues. I have been delighted to work with so many colleagues equally dedicated to progressing diversity in the Civil Service, and am pleased to reflect upon some of our achievements: developing a new centralised reasonable adjustment service; expanding the learning offer around disability awareness; and establishing a new mental health project. However, we must not be complacent – there is still much to do.

This is why I am delighted that Philip has agreed to take on the role of Disability Champion from April. I have been honoured to have had the role for the last 4 years, and while I am sorry to be stepping down, I look forward to seeing how further progress is made with the disability agenda.

It is an exciting time for the Civil Service, with the Talent Action Plan providing real opportunities to make a difference, and I am eager to see how we can all continue to support the aim of creating a diverse and modern Civil Service.