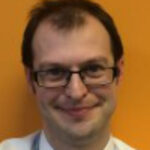 It's stating the obvious, but, as much as anything, the recent UN International Day of Persons with Disabilities (IDPD) reminded us why events like this still exist.
If everything was fine we wouldn't need them!
The day is designed to promote action in all sections of society to raise awareness about disability issues, and to draw attention to the benefits of an inclusive and accessible society for all. Philip Rutnam, the Civil Service Disability Champion, has already drawn attention to some great initiatives in his blog post on the day itself, so I won't repeat what he said. But, doing my bit, I thought it a good opportunity to share some ideas and top tips on being disability confident. First, though, it is worth looking at two of this year's IDPD themes for a moment:
Improving disability data and statistics

Including persons with non-visible disabilities
Improving disability data and statistics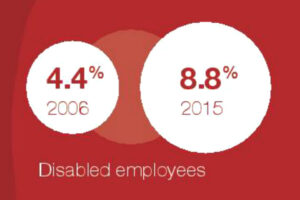 Jeremy Heywood, John Manzoni and the entire Civil Service senior leadership are committed to eliminating discrimination and harassment in the organisation. To do that, they need our help.
Many departments have disability networks, ready to talk to teams and leaders and to work with HR to make sure that we improve our stats and the lives of the people behind those cold numbers. The more we know about the barriers - both of attitude and process - that prevent colleagues being themselves and making the most of their talents in the workplace, the more we can focus on getting rid of those barriers.
In Cabinet Office, we have one of the lowest rates for recorded disability across the Civil Service. Rather than being simply a reflection of the true position, this is potentially a practical problem – the difficulty of logging in to the Resource Management system and, once in, tracking down how to flag if you have a disability or otherwise. This needs fixing. So, as a first step, the Cabinet Office Disability Network (CODN), of which I am co-chair, have created a handy guide to help people record their personal data. There may be similar problems in other departments that you could draw to the attention of your own disability network or HR.
Including persons with non-visible disabilities
One barrier to inclusion is, often, ignorance. To address this, CODN is planning a series of education events to raise awareness of disabilities that generally go unnoticed, with the general population unprepared to react appropriately. Why not find out what is going on in your department to address this, or suggest some action on awareness raising.
We must create a culture where people feel that telling their colleagues about their disabilities is not a sign of weakness. In turn, I urge all civil servants to talk about how they can change the way they work to be more disability confident and help improve the performance of the whole team.
5 top tips
So, what practical things can you do? Here are some tips I have found helpful. They are relatively small things in themselves, but they can make a big difference to people with a disability - and make us more inclusive.
Be clear as to what is needed.

For example, try to write up meetings promptly, especially if actions are required. If you are have a hearing impairment, it can sometimes be tough to get all the outputs of the meeting. If, like me, you are

dyslexic, short-term memory difficulties

can sometimes mean things get lost.

Be aware of the impact of change.

Those of us with disabilities have often spent a lifetime building up coping strategies. Changes to IT, changes to working practices or simple peaks in activity can play havoc with these strategies. Disability-confident managers should be aware of this, and know when there might be a need for more support.

Be open.

Disabled people want to to do their jobs well, and they often know best what causes them difficulty. Something as simple as a question about what elements of the team's work they think they can do well and what they will find harder can fundamentally change the way you perceive the allocation of work within a team.

Encourage development.

Sometimes coping with disability can be tough. There can be a feeling you have to frantically paddle just to keep your head above water. That does not leave a lot of time for training.  A disability confident manager should be watching out for opportunities for their disabled staff to enhance their skills. Quieter times, such as Parliamentary recess, are ideal.

Be positive and boost confidence.

Some of us with disabilities may lack the confidence to volunteer for the special project that could push us to the top box marking. A few words of support can make a world of difference, and the project that then works out will be a foundation for confidence to attempt the next big thing.  
I encourage readers to use the comments section below to record their experiences of things managers have done that have assisted them in the workplace, and to pass on tips from managers for making sure disabled staff can work to their full potential - or make your own suggestions.
This article was amended on Friday, 11 December 2015, to clarify a sentence in the paragraph beginning, "Many departments have disability networks...", about the barriers facing civil servants with disabilities.