We'd like to thank everyone who has taken the time to read our message on the Spending Review and what it means for the Civil Service.
Many of the comments you have posted focus on the review's implications for Civil Service jobs, pay, terms and conditions. We recognise many of the concerns you have raised and would like to address some of them here, while restating why we believe the Civil Service continues to be a rewarding and exciting place to work.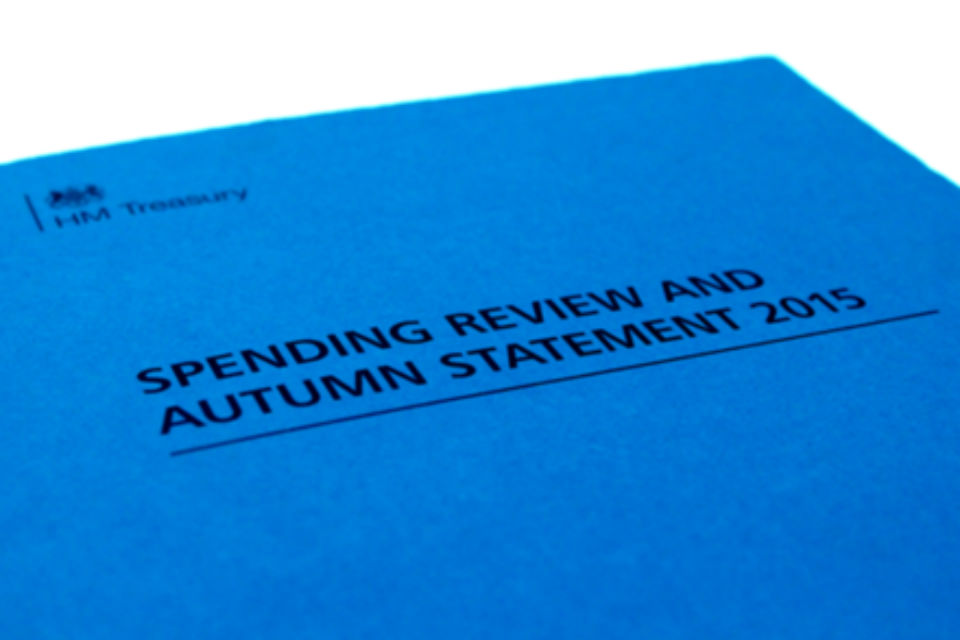 Focusing initially on jobs, the ongoing fiscal challenge inevitably means, as we have said, that the Civil Service will continue to get smaller. But we expect this process to slow down, and - it is worth reiterating - there is no predetermined target for reducing numbers. There is no 'right size' for the Civil Service – it is driven by the needs of the Government, to continue delivering high-quality public services within the budgets that are available. 
Each department is taking responsibility, through its Single Departmental Plan, for assessing its own priorities and the workforce needed to deliver them. If headcount reductions are necessary, they will be fairly and sensitively managed, and achieved, as far as possible, on a voluntary basis and through natural wastage.
The pay settlement supports the need for further savings in this Parliament and the delivery of excellent and affordable public services, while actually protecting jobs. Some comments have compared this settlement with the pay award to MPs. That was determined by the Independent Parliamentary Standards Authority (IPSA) in a completely unrelated process, independent of Parliament or the Government - though it should be noted that, in future, MPs' earnings will be linked to public sector pay.
Best practice
On terms and conditions, the Government has made it clear it intends to modernise and bring the public sector into line with the private sector. It is important, though, to remember what the Civil Service continues to offer employees, which often sets us apart from other industries, and where it is a leader in best practice. We have a lot to be proud of.
While we have some distance to travel before we are fully representative of the people we serve,  our increasing diversity compares favourably with much of the private sector. And our family-friendly policies, including the opportunities to work flexibly or use flexi-time to achieve a work-life balance or meet caring commitments, are a valued part of working here.
For example, the maternity leave entitlement far exceeds the statutory minimum.  HMRC, to take just one department, has introduced other family-friendly practices. They have developed and implemented adoption, surrogacy and foster-care policies, and around 34% of its people work part-time, while many more have informal flexible working arrangements. We know that staff really value this kind of flexibility and many have told us that they would not have been able to continue with their careers without it.
In 2015 the Civil Service took a bold decision and decided to offer enhanced pay for Shared Parental Leave (SPL) to both parents – a tremendous step forward for gender equality. It gives parents real flexibility in how they care for their child in their first year, and helps the Civil Service to retain qualified and talented employees. Introducing SPL in this way sends a strong signal about the culture we want to set for working parents in the Civil Service, making childcare a parental issue rather than a purely maternal one.
As an employer, the Civil Service also leads the way in offering its employees the opportunity to volunteer. All civil servants now get a minimum three days a year special leave for volunteering – guaranteed. Volunteering is one of the best ways you can gain experience and build your skills while helping others in your community. Furthermore, it's proven that people who volunteer also have significantly higher levels of life satisfaction than those who don't.
Employer of choice
Flexible working, flexitime, generous annual leave, opportunities for part-time working, job sharing and volunteering are all positive commitments that help us manage our working hours, our work-life balance, our own wellbeing and care for those who depend on us. We also look to support everyone to be the best they can by giving five days in targeted learning and development activities to all civil servants every year.
We believe it is this unique combination of terms and conditions, a diverse range of colleagues, an inclusive working culture and varied, important and stimulating work that makes the Civil Service an employer of choice. Responding to the challenge of the Spending Review, and building on what we've achieved during the last five years, we are determined that the Civil Service must remain an attractive employer for those who want to serve the public and the Government they have elected.