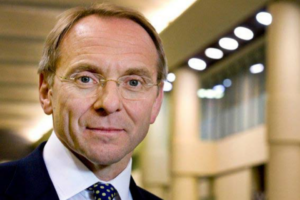 We're here to serve the government of the day - a phrase often heard, particularly at election time. It's central to our role as civil servants. When a new government is elected, we stand impartial and ready to act.
The new Government has a new agenda, and it will want to move forward very quickly to implement its priorities. There has already been, and will continue to be, much discussion about exactly which actions to take first, how they fit into a legislative agenda, and what choices to make along the way. This will require significant focus and effort from us in the coming weeks and months. That means a significant part of our focus, especially in the formative stages of a new agenda is upwards to our new Ministers.
But most of the Civil Service is focused on the delivery of public services - paying benefits, collecting tax, managing prisons, or implementing what has gone before. We want to build a reputation in the Civil Service that we deliver what we say we will, on time and on budget. And for that, we have to look forwards and downwards, as well as upwards.
This is what makes the Civil Service such an interesting and challenging place to work. That balance of looking down and out, whilst being aware of, and providing advice to the political agenda, requires real skill as a leader. Our delivery teams need clarity and as much certainty as we can provide, to allow them to implement well. In this early phase of a new Government, we need to be especially aware of the potential for changing agendas or focus, and help our teams steer through this period by providing as much certainty and stability as possible.
And we have to be clear about how we will deliver whatever the new agenda requires.  That means we have to be well judged, and sometimes brave as we outline what resources are needed, or over what timeframe a new policy can be delivered. But that is how we build our reputation; we do what we say, we do it well, and to time. So it matters what we say.
In the next few weeks and months, as the new agenda is clarified and the direction set, we need to look upwards to help, but equally we need to look downwards for our teams.  We need to be clear and well judged, and sometimes brave as we advise on what it will take to deliver. Successful delivery is what makes reputations, and we are in a critical moment to set ourselves up for success.