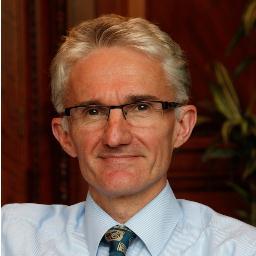 International initiatives can help us to benchmark the civil service across different countries, providing a more objective basis for countries to judge the performance of their civil service. Not just as an end in itself, but to promote lesson learning and improvement.
We are particularly interested in this in the Civil Service Board. Although we are extremely proud of how well the Civil Service is doing, we are constantly trying to improve our performance and the services we offer to the public. We believe that better information, and comparing ourselves with others, are powerful tools, and we don't use either enough.
So we have asked Liz McKeown, Jon Wallis and Steph Anscomb in the Cabinet Office Analysis and Insight team to join the search for a better measure of Civil Service performance.
What do you measure?
This is not exactly the Holy Grail, but it does have some similar characteristics. One is that some things that look like it turn out not to be. There are already some existing international measures of comparative government effectiveness, like those produced by the World Bank and the German based Bertelsmann Foundation. Unfortunately, they either don't allow access to the underlying data, which makes scrutinising the methodology much harder or don't include areas which we think are important such as openness, digital and innovation.
You can't do this with the Holy Grail, but one thing we are keen on is the idea of going back to first principles, planning to develop a new benchmark from scratch –one that potentially responds to a changing world and gives voice to new areas.
What does 'world class' look like?
The first challenge is to agree what the features of a world class civil service – as opposed to the government - are. The precise role and structure of the civil service varies across countries. It is important to recognise that. Otherwise comparisons risk becoming spurious.
That said, there are some basic features every country wants its civil service to have. Like the trust of the wider nation, and capable, committed, honest and hardworking staff. And there are some obvious things the civil service everywhere does. Like providing advice to governing politicians to help them take decisions, and then supporting the implementation of those decisions. So it should be possible to identify a set of widely applicable features that a world class civil service will have.
The second challenge, though, is a two part measurement problem. Are the features of a world class civil service easily amenable to measurement and, if so, is there any data on them? As we know, what gets measured is often what ends up counting.
The other thing you can do if you go back to first principles is to ask lots of people with relevant expertise and a well informed and legitimate interest, what they think the answer is. The fashionable term for this, I gather, is crowd sourcing, but it is not exactly a new concept.
And in that spirit, the purpose of this entry in the blog series is to ask what you think.