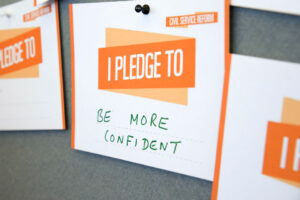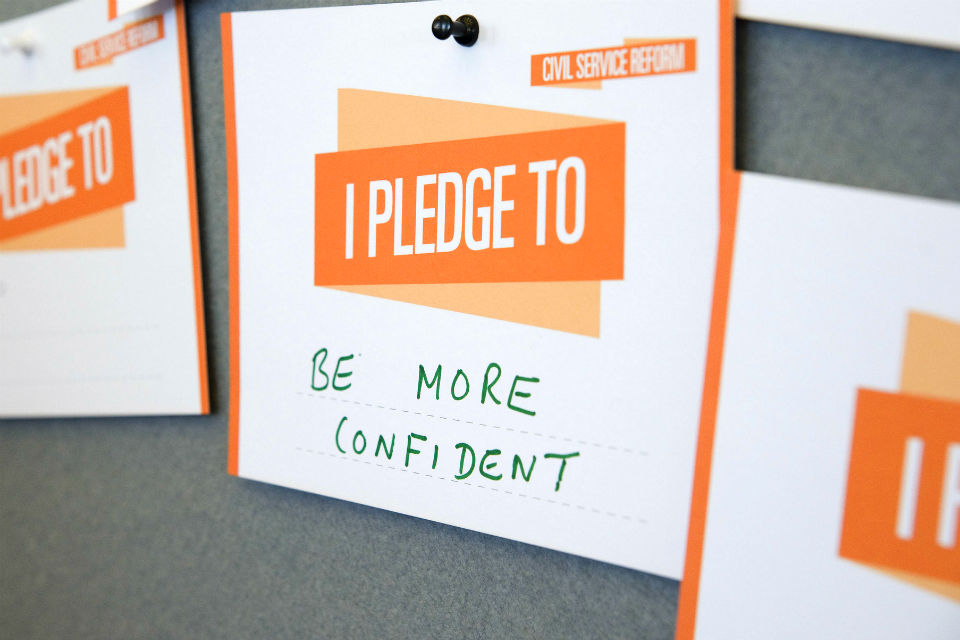 It isn't always possible to be confident in the ordinary sense of the word.  Even the most self-confident of people are going to be assailed by doubts on occasion (public speaking, anyone?) – they would be hardly human if they weren't. Mind you, Lillian Hellman definitely has a point when she said "It's best to act with confidence – no matter how little right you have to it."
Interestingly, though, the leadership statement isn't about this kind of confidence.  Rather, it's about confidence in our engagement.
It's about the confidence to look facts and situations squarely in the face and to communicate what they are telling us clearly.  It's about the confidence to praise the good and to call out the bad when we see them.
Confident advice
Experience of Ministers, I think, tells us that they really want to see confident advice – confidence in the distillation and isolation of the main points in issue, rather than taking refuge in endless pages of drafting.  Spending the last ten percent of your time really thinking about and expressing clearly the real messages and decisions is something we don't sometimes have the confidence to do.
And lastly, there's a reason that confidence is part of the leadership statement. As public sector leaders we are engaged in greatly more complex areas with many more dimensions than you find in the private sector, and it naturally places a premium on consultation, analysis and, often, compromise.  That is all fine, and we do need to have the confidence to listen and adjust our views in this environment.  But we need to have the confidence to actually lead.
When we have done the preparation, the people we work with have the right to expect us to set direction and take the decisions that mean we're making progress. And often that will be about listening to messages that our own experience and instinct are sending us, and having the confidence to trust them.
I've had lots of bosses over the years; indeed, in one three year period I had eleven of them (some message, there, perhaps …).  I didn't much like the ones that I thought were wrong – but I preferred them to the ones who didn't have the confidence to make decisions.