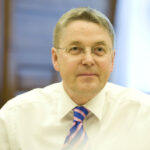 The digital transformation of government is one of my key priorities as Head of the Civil Service, and one of the three priorities the Civil Service Board has agreed for this Parliament. Since launching the transformation programme, we have made excellent progress, delivering a range of world-class digital services used by millions of people. Britain is now undoubtedly the world leader in digital government. But this is only the start.
Over the coming years we have an ambitious plan to speed up digital transformation in the whole of the Civil Service, driven by a dynamic and collaborative approach by digital technology and data leaders across government, and supported by the Government Digital Service (GDS).
Our strategy of prioritising digital transformation was given a ringing endorsement by the Chancellor's announcement in the Spending Review and Autumn Statement. In short, there will be a massive investment in digital for the duration of this Parliament.
What does this mean?
In terms of cold, hard numbers, we are going to see £1.8 billion invested in digital transformation, and a further £450 million specifically for GDS - a vote of confidence in the hard work that's gone into making the UK the global leader in digital government.
Translating those figures into practice, the Chancellor's support means that departments have the resources to transform their business operations for a digital age, while GDS continues to support them as the government's centre of digital, technology and data. This demonstrates a continuing commitment to building world-class digital services for the public.
Central to this is the Common Technology Services (CTS) programme, which makes flexible and modern technology available to the entire Civil Service. This follows the success of the Cabinet Office Technology Transformation programme, which gave thousands of civil servants in DCMS and the Cabinet Office modern and fast technology – technology at least as good as they already had at home. The CTS programme will work with departments to deliver new, flexible, common technology that enables more joined-up and collaborative working across government, all at much lower cost to the taxpayer.
The money from the Spending Review will also allow GDS and departments to continue to develop Government as a Platform (GaaP). GaaP will give departments access to shared digital technology and processes, allowing them to focus on exactly what their service needs to do, and not worry about procuring a whole stack of stuff alongside it.
For example, GOV.UK Pay will make it easier to build services that include a payment component, and simplify the way citizens pay government. Many departments will begin adopting GOV.UK Pay next year; including for Passports (Home Office) and Make a Plea (MoJ). Other departments will begin to use GOV.UK Notify, which allows service users to track progress without the need for lengthy wait times in call-centre queues, with all the costs that incurs to government. Jobseeker's Allowance (DWP) and Student Finance applications (BIS) are planning to adopt GOV.UK Notify from 2016 onwards.
Protecting users
GOV.UK Verify is another common platform at the heart of the digital transformation of government. It is a new way for people to prove their identity online when using government services, and delivered in a new way.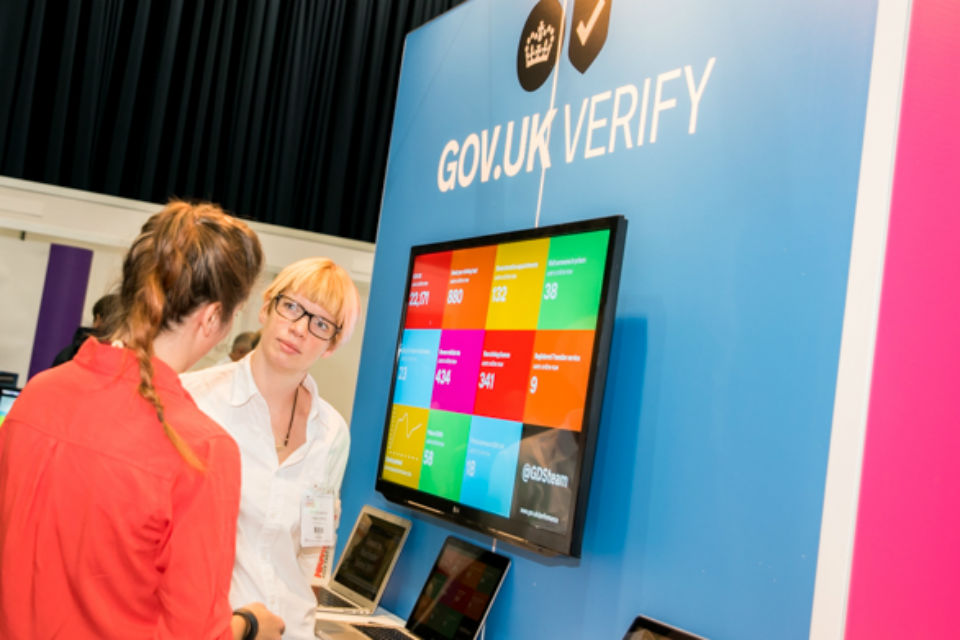 GOV.UK Verify works with certified companies, who check and confirm someone's identity before they use a government service. This happens completely online - the first time this has been possible. And it's fast. It takes about 10 minutes the first time you use it, and less than two minutes each time after. Previously, you had to wait for something by post, or go somewhere in person.
GOV.UK Verify is straightforward to use, because it needs to be. But behind this simplicity, it is one of the most technologically sophisticated examples of digital transformation by any government.
GOV.UK Verify is a key step forward in cracking down on fraud, ensuring that no one can pretend to be you. But if digital government is to work, we also need to keep the confidence of British citizens in government's ability to keep their data safe, something even the world's best technology companies struggle with.
Next generation of cyber security
That is why we are working hard to make sure we are doing everything necessary to prevent breaches and keep the data we hold secure. And it's why the Chancellor of the Exchequer announced in a recent speech that we would be taking a more aggressive approach to defending the Government's own networks.
If you haven't yet read the speech, it is definitely worth it.  It sets out a really positive and ambitious agenda for building the next generation of cyber security for the UK.  On the basis of an almost doubled level of investment (to £1.9 billion), it explains how – led by GCHQ – we will more actively defend British cyberspace; build up Britain's cyber skills; and grow an ecosystem of British cyber companies. Together, this programme will make Britain one of the safest places in the world to do business online.
I am enormously proud of the cutting-edge digital work the Civil Service is undertaking and how it is improving the user experience of government services. Digital transformation is central to our vision of a more efficient, more innovative Civil Service, working in new ways to deliver new services. I have no doubt that it will continue to bring significant benefits over the next five years and beyond.