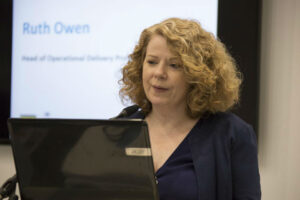 With 45 million customers, HMRC is one of the biggest consumer-facing organisations in the UK. Our challenge is to modernise our services to customers, moving away from the routine handling of 15 million paper correspondence and 50 million phone calls each year and towards customer self-service. We are making it easier for people to take care of their taxes and entitlements online, in real time, at any time, and at the lowest cost to us all.
Our two biggest peaks in customer contact are in January, as Self Assessment customers file their online tax returns, and July, as tax credits customers renew their claims ahead of the deadline at the end of the month.
Moving customers online
We have a strong track record of nudging Self Assessment customers towards digital channels, with 85% (8.7 million) of them now filing tax returns online. But, until recently, the story has been very different for our tax credits customers.
Just two years ago, our helplines received 2.9 million phone calls in the last two days before deadline alone. Many of these were repeat calls from customers unable to get through and with no other options open to them. We said "never again!", and since then we have been taking a range of steps to 'smooth the peak'. For instance, we now pre-populate renewals forms with data we hold, to reduce the numbers of customers needing to contact us. We enable them to renew their claims or report changes online; we nudge them to renew early; and we do all we can to make sure those who do call us receive the support they need in the most efficient way.
Listening to the frontline
Following this year's tax credits peak, we want to share with you some of the initiatives and innovations we put into action this year. The majority of them came about through us talking to the experts – our customer-facing teams – and putting their ideas into action.
Most importantly, we gave tax credits customers the tools to do all they need online – supported by clear guidance to give them the confidence to do so, nudges through our marketing campaign and through social media prompts and advice. We knew that this customer group were big Facebook users, so we provided a range of updates and guidance throughout the days. And we tweeted – a lot – to prompt people to act, to give advice on simple queries (keeping customers online wherever we could) or, if they did need to call us, to let them know the best times to phone. Of the 2.5 million people renewing by the 31 July deadline, more than 750,000 did so online – almost twice as many as the previous year. In the week before deadline, 49% renewed online, with 90% satisfaction rates. Our new online tools were so easy to use, a third of online renewals were done on smartphones.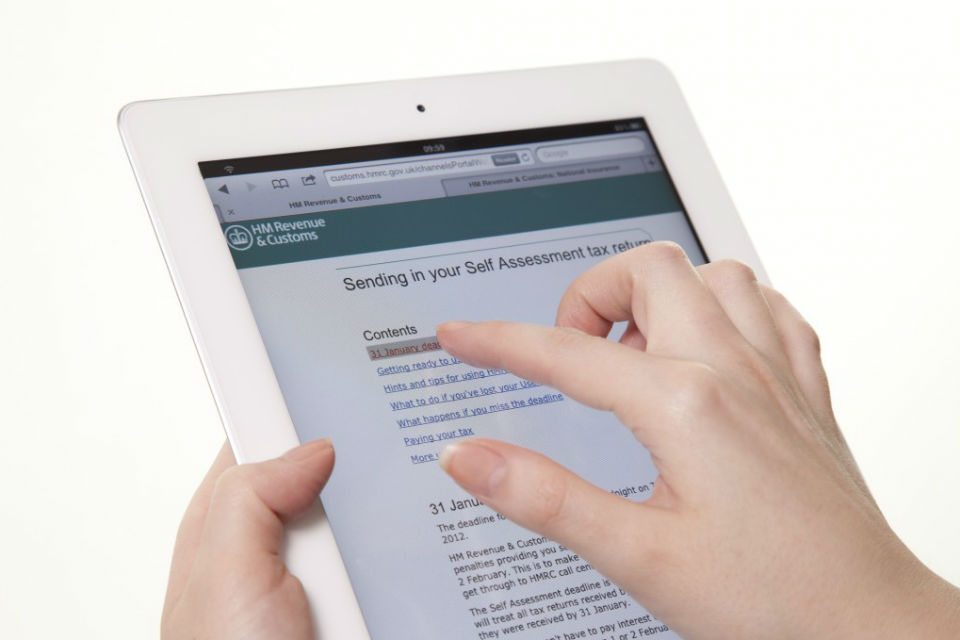 Alongside this, we pulled out all the stops to get people renewing early, having struggled in the past to deal with vast numbers leaving it to the last minute. We called more than 50,000 customers (with a history of leaving it late) in the days before the deadline and sent 3.2 million reminder SMS text messages encouraging early action.
Supporting those who aren't online
As HMRC continues to reduce its costs, we are clear that we need to drastically reduce the volumes of calls on our helplines, but also that the phone will remain an important channel for us. There will always be customers who are unable to self-serve online for one reason or another, and we need to be there for them. This year, we trained around 2,000 additional people from across HMRC, who left their day jobs in other parts of the department for a few days or weeks to support our customer services during our busiest peak. And we ran an Assisted Digital pilot to identify callers who, with a little bit of help, would be able to take care of things online in the future.
We also used robotics to reduce call times, automatically bringing together customer data in a single dashboard. This meant that our advisers could deal with calls efficiently without having to flick between different screens and customer records. The result – 2.5 million people renewed their tax credits on time, and we answered 91% of all call attempts on deadline day – something that would have seemed impossible just two years ago.