I like football. I spent ten years with my son as a season ticket holder at Fulham, until he got to the age where he needed an adult priced ticket and acquired too many competing interests.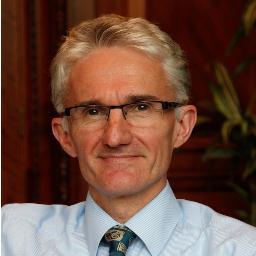 So now I mostly indulge my hobby through satellite TV. I pay two well-known suppliers. I have frequent problems with the service, leading to regular, often long, and just as often unsuccessful phone calls, at my expense, to resolve them. Experience has taught me that the peak time for trouble is around five minutes before kick-off. Tech support at No. 29, in the form of resident teenagers paid less than the minimum wage, in fact have a better track record in problem solving.
Contrast this with my experience of the digital service at HMRC. Through faults that were entirely my own, I had to reset my user-id and passwords over the summer in order to file my on-line tax return. The original problem was one I created 7 or 8 years ago, and given the expiry of time I thought it might be complicated. In fact, when I called the HMRC helpline I got through without difficulty to someone who not only understood the problem but also how to fix it. For security reasons, they said someone else would need to send me new details within 7 working days. Oh yes, I thought. But, lo and behold, they did: but within 3 not 7 working days. (Satellite broadcasters, please take note).
Moreover, the new data actually worked, and it took me just half an hour, at the first attempt, to file my tax return online.
Why am I telling you this?
First, because there is a lot more digital everything coming our way. Jeremy Heywood and the rest of us on the Civil Service Board have made that one of the top priorities for the next stage of civil service reform.
So, second, we have to get really good at it. Digital will transform public services, helping make them better, more user friendly and, crucially, cheaper. But to sustain public confidence we need to do it well.
Third, we should be confident in our ability to do that. Not because we have always got it right. Obviously not. But nor has anyone else. (I could have told you tales of woe from my experience with banks, but I'm not sure my blood pressure could have stood the strain). And this year's shortlist for the civil service awards includes lots of examples of great digital work by civil servants.
And, fourth, because doing digital well will improve all our jobs. The Cabinet Office review a few months ago of The Way We Work demonstrated the progress we are making in modernising our work places – but also how much there still is to do.