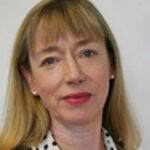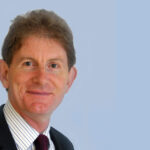 The Scotland Bill, currently before the UK Parliament, will significantly change the welfare and employment landscape in Scotland.
While the UK Government will retain responsibility for the core of the social security system, such as pensions and working age benefits, the Scottish Government will become responsible for delivering a range of benefits for older people, those who are ill, carers and disabled people, as well as some of the key contracted employment programmes in Scotland.
The Bill also contains powers that allow the Scottish Government to vary elements of Universal Credit, top-up reserved benefits and create new benefits. Taken together, these measures will effectively see both Parliaments sharing responsibilities on welfare.
Entering new territory
This is very much new territory for all of us. Therefore, it's essential that our two governments work closely together to ensure a smooth transfer of powers and to provide a clear and coherent service to the people of Scotland.
With that very much in the forefront of our minds, the UK Government Department for Work and Pensions and Scottish Government executive teams came together for a joint session in Edinburgh last week. We used the time to discuss how we work together, both now and in the future, and to discuss the challenges and opportunities the new powers present. The morning session – structured as a mixture of presentation and discussion – meant we gained greater insight into each other's priorities and the context in which we operate, and our teams got to know each other better.
One Civil Service supports multiple governments
We know we're at the start of this journey, but know too that it will be the first of many conversations and will help support and inform the excellent work being undertaken by our respective policy, programme and delivery teams.
Taking place during the Civil Service Devolution Learning Week, this joint session was well-timed. And as the devolution settlement changes, so too does the way we need to work together across the different governments being served by the one Civil Service.
You can find out more about Devolution by visiting www.gov.uk/devolutionandyou 
Follow Leslie Evans on Twitter: @PermSecScot.
Follow Robert Devereux on Twitter: @robert_devereux.