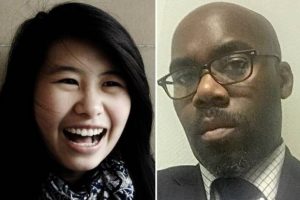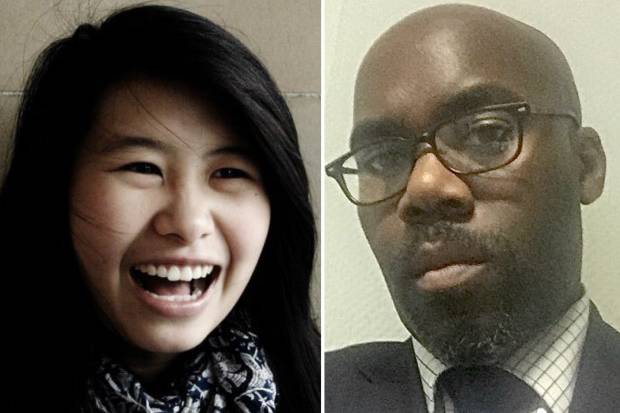 The Civil Service Race Forum (CSRF) is a collaborative group of BAME Staff Networks across the Civil Service (CS), Non-departmental Public Bodies (NDPB) and Arms-Lengths Bodies (ALB) working towards advancing and advocating diversity, inclusion and equality.
CSRF has more than 40 Network Leaders who attend our monthly meetings and we have over 12,000 members across the Civil Service, NDPBs and ALBs.
The network began as the Civil Service Race Equality Network (CREN) in 2000 and in 2016 it evolved into CSRF. Rob Neil OBE was elected as its first Chair and Harsha Savani was elected as deputy chair in September 2016 and both remained until January 2018. Hamid Motraghi was elected in 2018 and ran for two terms as Chair of the Network until April 2020.
CSRF New Leadership in 2020
The new Co-Chairs of CSRF are Sharon Lo and Justin Placide, they are also Co-Chairs of the Faith and Minority Ethnic (FAME) Network based at the Department of Business, Energy and Industrial Strategy (BEIS). Grace Moronfolu MBE is Chair of the National Black Crown Prosecution Association (NBCPA) based at the East Midlands Crown Prosecution Service (CPS) and the Deputy Chair of CSRF.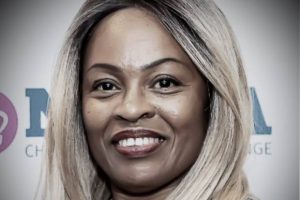 Our Vision
CSRF exists to champion race equality for all Civil Service BAME colleagues and to help make the Civil Service the UK's most diverse and inclusive employer. 
Our Purpose
To be a critical friend to Senior Leaders and departments holding them to account on BAME policies and initiatives and empower departmental race networks to do this. 
CSRF Achievements to Date
Meeting with Deputy Chief Medical Officer to discuss the first Public Health England (PHE)

COVID-19

health disparities report and the second BAME specific report, where assurance was gained that the DHSC Permanent Secretary would commit to implementing CSRF recommendations on the PHE Covid-19 health disparities report.

CSRF developed the '

Starter for Ten

' document sponsored by Civil Service Race Champion  Sir Richard Heaton, which contains immediate and longer-term policy actions which the Civil Service will take to commit to addressing inequalities for BAME staff.

CSRF held an Emergency 40+ Network Leader's meeting. The agenda focussed on sharing what networks have been doing to support their members/department's response to Black Lives Matter (

BLM

).
What CSRF is working on now?
CSRF is meeting with Senior Civil Service leaders to highlight the distress experienced by the civil service BAME – and particularly Black – communities and advocate for a clear and effective strategy to tackle race inequality.

CSRF is lobbying for a revised network business deal which allocates resources, people and facility time for all Civil Service race networks.

CSRF is giving advice to member race networks on how they can constructively engage their departments in this dialogue, facilitate anti-racism education, promote effective allyship with the Black community across their departments, and support their BAME members and allies.
How can you ALL get involved? – Non-BAME Allyship and BAME colleagues
Become an ally for marginalised individuals.

Allies are people who take a proactive approach to recognise their own unearned privileges and understand the intersectional challenges faced by marginalised groups of people. Allyship is the lifelong commitment to effectively use your privilege to drive positive change towards equality. We encourage everyone to fight for race equality through reading and self-education, amplifying the voices of BAME colleagues, challenging inappropriate behaviour and bias, donating to organisations tackling these issues and supporting BAME businesses. This is a good guide towards

effective allyship

.

Take out the time to educate yourself on racism and discrimination within the UK.

Do not expect BAME colleagues to teach you. Use the various books, online resources, podcasts and media to learn. A good starting book is "

How to Be an Antiracist

" by Ibram X. Kendi. Joining your organisation's BAME network can also be a great way to get further recommendations to solidify your commitment to learning.

Recognise your privileges.

This will be an eye-opening and uncomfortable process but is needed to become an effective ally. Recognising your privileges will allow you to become more aware of the existing hierarchy of oppression and what you can do to change this to create a fairer, more inclusive society.

Recognise intersectionality and diversity within the BAME community.

Experiences of racism and discrimination within the BAME community vary wildly. For example, an Afro-Caribbean man, a mixed-race woman, a Black trans woman and Bangladeshi man will experience discrimination in different ways – even though they are part of the BAME community. 

Be visibly anti-racist.

Attend events, seminars and conferences that promote BAME inclusion. Share what you have learned by presenting at team meetings or writing internal communications within your organisation on why BAME inclusion matters to you. Sponsor BAME-related events amplify BAME colleagues' voices, mentor BAME individuals and actively provide them networks to succeed.

Mentor and/or sponsor.

BAME individual's skills are often overlooked in the workplace due to unconscious bias. A way for allies to counteract this is to consciously choose who to mentor and/or sponsor. Mentoring someone whose background is significantly different to yours will be filled with learning experiences and can give you an authentic insight into the experiences of BAME individuals.
Stay in Contact with CSRF
Follow us on Twitter @CSRaceForum
Email us at csraceforum@beis.gov.uk 
Sign up to receive CSRF's newsletter, please fill in this short form