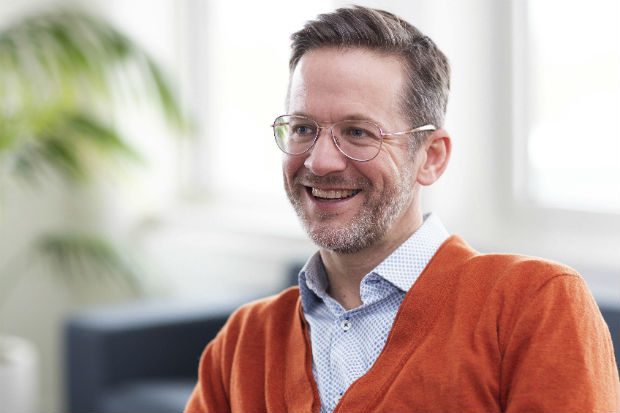 As Civil Service Race Champion, I normally use this blog to highlight activities that are making a real difference on diversity and inclusion, or to shine a light on people doing inspiring work to improve our Civil Service.
In the current context, this post is deliberately different. I am simply going to be open about the distance we have yet to travel.
The death of George Floyd is about the brutal ending of one man's life. It is also about racism and deep-seated inequality. Mark Sedwill's message to civil servants this week makes clear that the Civil Service will not tolerate racism in any form. We must be humble in learning about and understanding contemporary racism; and we must be determined in rooting it out.

Mark's message also acknowledges the additional anxiety that comes with belonging to a community that is much more likely to be affected by COVID-19.
How is the Civil Service responding? Beyond active listening and empathy, important though those qualities are.
Let me start with COVID-19. As civil servants we are policy-makers, advisers, service deliverers, communicators. We must carry out those functions in a way that reflects real understanding of their impact on different, diverse groups. We must listen to and respond to the needs of different users and communities. And to do any of that well, we must have a plurality of voices and talents in decision-making and leadership roles.
All of that is pretty basic stuff. It's diversity and inclusion 101. It's what we should have learned from earlier public policy successes and failures. Some departments and agencies do this really well. We must all get to that standard, urgently. The Public Health England disparities report demonstrates just how important this is.
Civil Service departments are also employers, and our own staff may well be anxious too. Again, our guidance and practical support must be sensitive to different vulnerabilities and different risk profiles. How we lead our people, how we deploy our people, and how we look after them, must reflect difference and diversity, just as much as our policy-making. 
Then, let's turn to our broader work, beyond COVID-19. What is our response to race inequality, as a profession serving the public and elected governments in London, Edinburgh, Cardiff and Belfast?
We are not starting from scratch. Our long-standing commitment to diversity and inclusion has resulted in more Black and minority ethnic leaders in the Senior Civil Service than ever before, more ethnic minority colleagues supported in their career, and career progression through the META programme, and projects to embed what the evidence tells us will make people feel most included – authenticity, belonging and voice.
But it's very clear that we have a long way to go. The Permanent Secretary meetings I attend each week are all-white, and have been for five years. Progress on diverse promotion into key roles is patchy across departments. Evidence of disparate outcomes in performance management persists. Some parts of the Civil Service appear to be comfortable talking about race; others are not. We talk about inclusion, but our culture often lags behind.
And from my recent conversations with the Race Networks, I know that being asked to articulate the problem is exhausting. It's a burden that has to be matched by real, concrete action and accelerated progress.
Tomorrow, I am bringing together Permanent Secretary colleagues from across government to identify those actions, in a meeting with our Cross-Government Race Networks and with the Race Champions from departments.
Each of the networks is developing ideas ahead of the meeting for what might make a difference. Some of the plans we have in place around talent and career progression might well need to be accelerated. Some actions on how we work might need to be added to current plans. Maybe some of what we have been doing can be stopped.
What I hope we all would like to come out of the meeting are actions and rock-solid commitment to make progress against the goals I have described here. A new impetus to how we in the Civil Service develop policy and deliver services so that they meet the needs of all of our communities. An ability to support our Black and minority ethnic staff better, as the COVID-19 pandemic continues to unfold. And, at all levels, better leadership, skills and competence, so that we are diverse by default and therefore fit for the future.