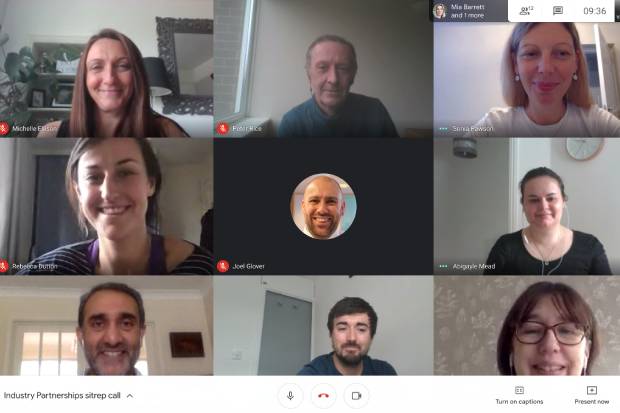 We have all faced a number of challenges over the past few months. It has been a time of rapid change to our lives outside of work, while we also quickly adapt to new ways of working. New initiatives and schemes to support businesses and those who are self-employed have generated a significant increase in activity across the Civil Service. 
Civil Service HR has been quick to react and help to support the demands placed on our departments. In late March, we reached out to a number of large organisations with people on furlough to explore the potential for bringing in private sector colleagues on a voluntary basis. This approach provides the volunteers with the opportunity to contribute to the greater public good and enables the Civil Service to sustain important services. 
Such partnership building – together with developing the practical steps of the partnership so that we provide the best experience for the volunteer – has led to the creation of the Industry Partnering Volunteer Scheme (IPVS).
It's a fascinating area to be a part of. The scheme seeks to match roles within government departments, based all over the country, with volunteers who have suitable skills and experience. It also involves making sure the same protection measures are in place and communicated with volunteers so they are supported in the same way as civil servants in relation to COVID-19.  
We've had an overwhelmingly positive response from the private sector businesses we've worked with and their employees who have volunteered. They have demonstrated a real desire to get involved and help to support the Civil Service at this time of national crisis. Our partners, including Harvey Nichols, British Airways, Wincanton, DFS, Gobeyond Partners, Hays, Heathrow Airport, Marstons, Moto, Superdrug, TUI, the British Council, The Football Association and David Lloyd Leisure, are supporting departments to continue to deliver vital services for the British public. The team, in partnership with Superdrug, EasyJet and Eastern Airways, have also made a particularly positive contribution to providing a number of nurse and donor carer roles for the NHS Blood and Transplant service. 
We expect demand levels to continue throughout the furlough period and, with the extension to October, our work is only just beginning. It is great to lead a scheme that enables the volunteers to gain skills and government experience, while the Civil Service benefits from a breadth of experience from across a range of businesses.
At a time when we all need to pull together, it is so encouraging to see both the public and private sectors working in collaboration on a national response to the challenges affecting us all.
The full details of the scheme can be found here.