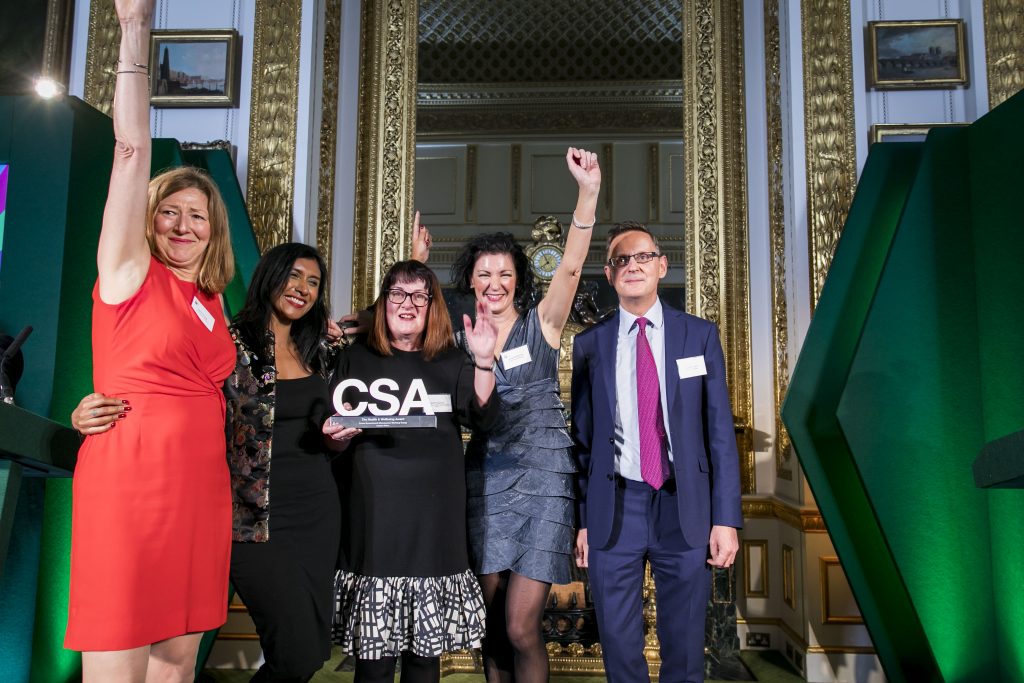 Making a difference
The Health & Wellbeing Award of the 2019 Civil Service Awards went to the Cross-Government Menopause Working Group of the Cabinet Office. Established in 2017, they won the award for their work to promote awareness and support for people going through the menopause in the workplace. This included launching a set of Guiding Principles and a toolkit for managers and colleagues.
Bernice Allport, chair of the network, describes winning as "a hugely proud moment for me and the whole of our network", and a recognition that shows how far the network has come in pushing their important agenda, saying "volunteering in a network that allows me to make a difference to the lives of my colleagues matters to me".
The network has contributed to making the Civil Service better for those going through the menopause by consulting on a review of Civil Service Employee Policy's Attendance Management Gateway product to ensure the menopause was fully reflected in the policy. It also reviewed and supported the CIPD's guidance on 'Managing the menopause at work', which was predominantly based on the legacy of the Cross-Government Menopause Working Group. Overall, the network has driven an agenda to make the provision of menopause support the norm for all women in generations to come.
Jonathan Jones, Head of the Government Legal Service, and Civil Service Health & Wellbeing Champion, presented the award. He highlighted the work done by the network in response to the need for making "consistent, good quality support available for women experiencing menopausal symptoms across the Civil Service; and the provision of advice available for line managers to support health and well-being requirements on this issue".