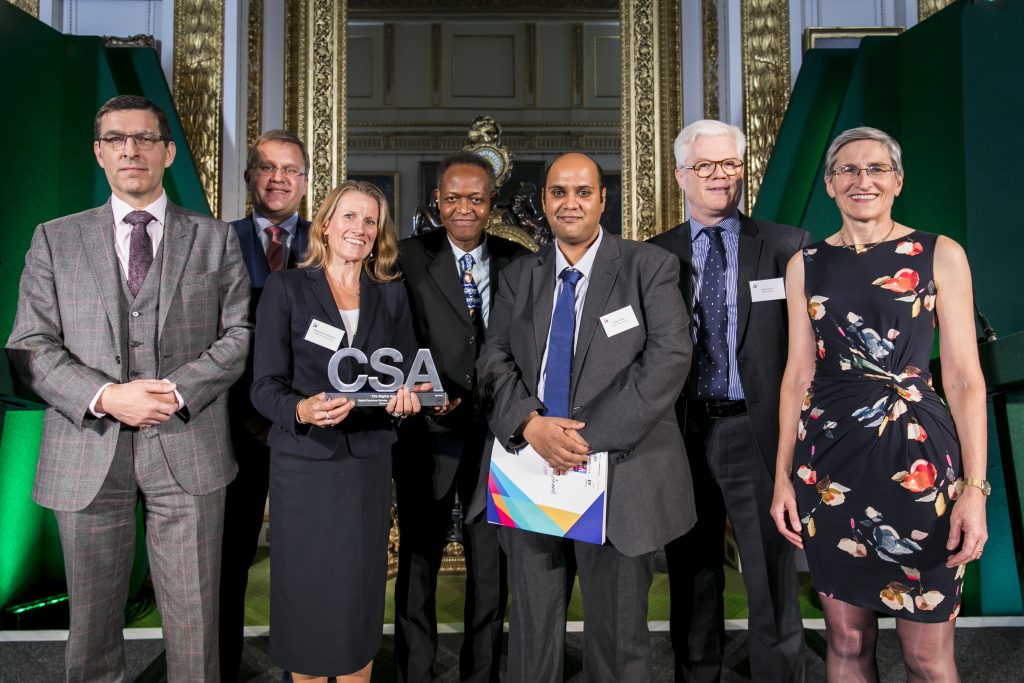 Customer-focused digitalisation
The Digital Award at the 2019 Civil Service Awards went to the team behind HM Passport Office's Digital Customer Service (DCS).
Presenting the award, Clare Moriarty, Permanent Secretary at the Department for Exiting the EU, noted that DCS had received nearly five million applications, and made it much easier for British citizens to apply for or renew their passport online.
DCS replaces "the complex, multi-section, paper form and the accompanying 27-page guidance note", and is "designed around users' needs to make application easier, quicker and more accurate".
On average, applications take less than 10 minutes to complete. User satisfaction rates regularly top 95%, and because DCS helps HMPO to deliver process savings, digital applications are £9.50 cheaper than their paper alternatives. This has also allowed DCS to reduce post-application follow-up to correct errors or request missing information by 50%, which will save £5 million per year. Scanning costs have also been reduced, owing to 6.5 million paper documents per year being eliminated from applications, saving £2.6 million annually.
The team had won an IT industry award the previous week which, combined with the Civil Service award and the "brilliant" user responses, was "really gratifying" and "felt like validation from [their] Civil Service colleagues for the excellent work that [their] teams have done over the past two years". This work included removing delays from the process by introducing online identity verification, allowing applicants to upload their own photograph, and having applicants sign their passport on receipt.
Part of the team's success comes from the working culture it has fostered. Neil Carne, Portfolio Director, has "always sought to help create an environment where people can feel valued and make a contribution using the skills and experience that they have".