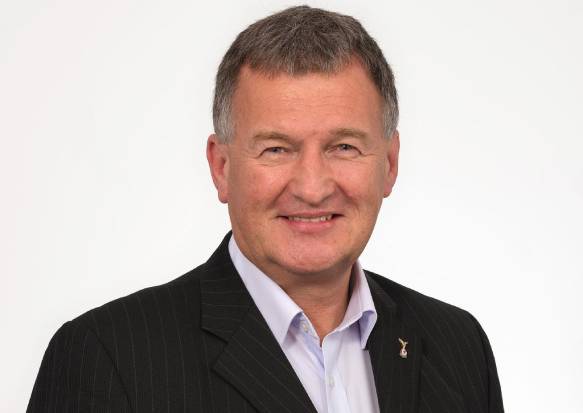 Apprentices are a key part of the government workforce and perform vital roles across the Civil Service. But what's it like to manage an apprentice and what do apprentices bring to their roles?
In this, the second in a series where we asked line managers what they had to say, Malcom Watson, Head of Assurance, Estates (ICF) and Security at Crown Commercial Service, talks about his experience.
What has been your experience of hiring apprentices?
I decided to create an apprenticeship role within my team when Human Resources (HR) said I could take on an apprentice to replace a Health and Safety manager who transferred to another department. This was a brilliant suggestion. Not only could I 'grow our own health and safety resource', but I would always be up to date on the latest health and safety trends, by virtue of my apprentice attending regular training.
Overall, we wanted to inject new ideas and a fresh perspective into Crown Commercial Service (CCS) Health and Safety. My apprentice has helped to future proof H&S safety in CCS, by bringing new technology and ideas into the team, along with a raft of H&S efficiency ideas, to continue to ensure everyone is safe when working in CCS.
From a diversity perspective, I have been enormously proud of having an apprentice on my team. I really appreciate their refreshing outlook, scything through some of the more traditional, but nevertheless important aspects of health and safety with new ways and approaches.
How have your apprentices helped your team?
Our apprentice, Jo Ellison, is truly amazing, the phrase 'hit the ground running' springs to mind. She has invigorated and refreshed so many aspects of health and safety, including taking some pretty dour-looking documentation and turning it into easily navigable and useable online products. I feel sure Jo is well known on-site for her cheerful demeanour and helpful attitude – nothing is too much trouble. She has also been instrumental in helping HR put together wellbeing workshops across all CCS sites.
In terms of handling a challenge, Jo is a regular presenter on health and safety statistics and compliance at CCS People Board. She is well respected for her knowledge and makes a great contribution to debate – rising to any challenge I throw her way. Thus far in her apprenticeship journey, Jo has gained an incredibly wide perspective on all aspects of government and is increasing her abilities to be an outstanding leader in the future.
I often ask myself, what have I learned by having an apprentice on the team? I always come back with the same answers, a positive, can-do attitude, refreshing ideas and helping an individual become a future leader. 
Top tips on successfully managing an apprentice...
Make sure the apprentice reports into the manager of the team they are allocated to. This makes sure they become aware of every aspect of the business and can help elsewhere if needed. It also means you can directly support their progress without their being subsumed into business-as-usual pressures. 
Always allow your apprentice to study, uninterrupted, on their study day. Encourage them to make decisions, give them space and time to think through a problem and overcome any challenge – it is so rewarding listening to how they cut through the fog!
If you are considering taking up an apprenticeship, I believe it is something you will remember for life: the experiences, the knowledge you will gain, and the people you meet will all help positively shape your future character and career. Don't delay, sign up now!