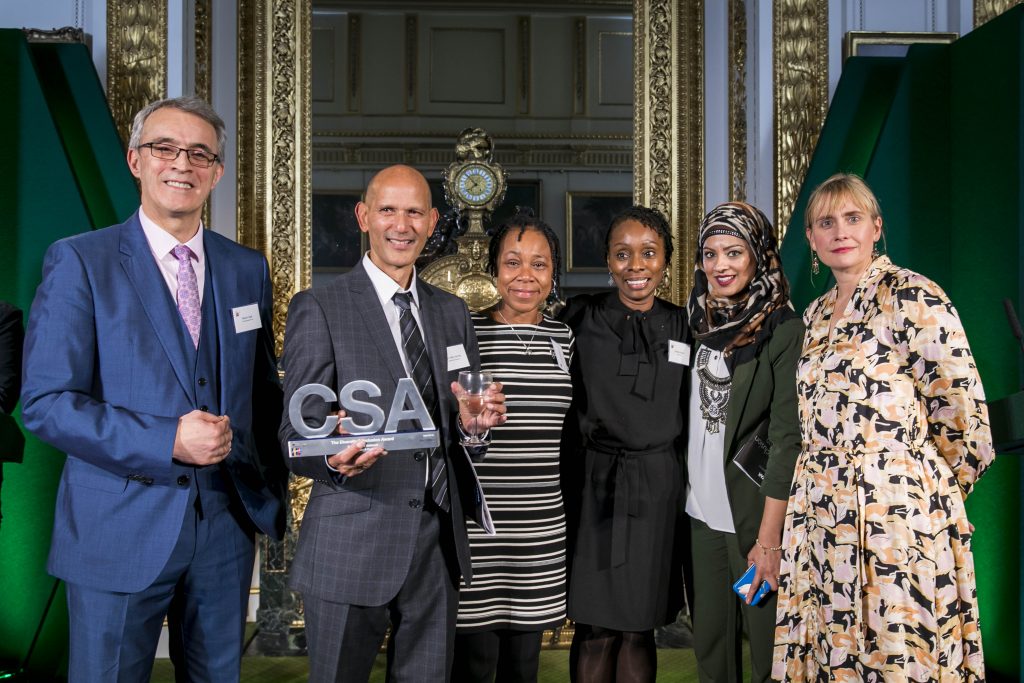 Championing inclusivity
The Diversity & Inclusion Award of the 2019 Civil Service Awards went to the Bristol Race Network of HM Revenue & Customs, who won for championing race equality in HMRC Bristol, engaging staff and business leaders through a transformation programme to help influence a culture change towards a more inclusive workplace. This award was a winner of the winners from the Civil Service Diversity & Inclusion Awards, which took place a month prior to the Civil Service Awards.
Commencing in January 2018, the cross-directorate network has played a pivotal role in creating a safe forum for discussion of common issues, providing advice and support from peers and offering insight to help senior leadership understand key issues. Key members of the network developed a proactive business plan incorporating a number of different initiatives, including delivering a bespoke workshop to raise race awareness which was then made mandatory for all managers in Bristol, and developing a reverse mentoring programme in which 20 BAME colleagues and senior leaders collaborated to raise awareness of issues affecting BAME colleagues.
By collaborating with senior stakeholders, the network used evidence-based statistics and concerns to challenge race inequalities, resulting in senior leaders updating local people management policies to help tackle incidents of bullying, harassment or discrimination against BAME employees and to foster a more inclusive workplace.
The various initiatives have helped improve engagement and optimism amongst BAME members, who feel better informed, more confident to speak up about any concerns, and more supported with development opportunities and conversations.
The team said that for them, being a civil servant means "being part of an organisation that gives individuals the opportunity to make a difference" and "having an impact on the working environment for internal staff whilst influencing and improving the lives of the wider UK population", all of which is embodied in the work of the Bristol Race Network. Their advice is to "recognise that when we work well together, anything is possible".