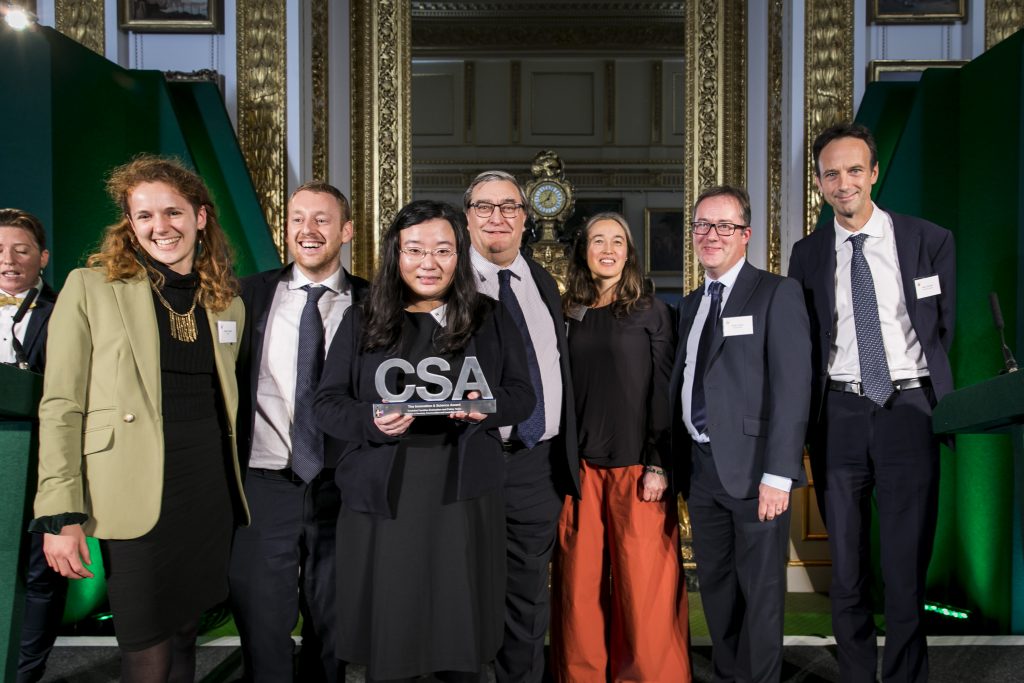 Innovating for impact
The Innovation & Science category in the 2019 Civil Service Awards was won by the Troubled Families Evaluation and Policy Team at the Ministry of Housing, Communities and Local Government (MHCLG).
One of the biggest social policy programmes in government, the £920-million Troubled Families programme runs across England in 150 upper-tier local authority areas. It is working with up to 400,000 families to achieve successful family outcomes in the face of multiple challenges, including domestic abuse, unemployment and ill health. The programme was originally set to run for five years from 2015 to 2020, but £165 million of funding has been confirmed for 2020 to 2021.
The award recognised the team's innovative impact evaluation, which included one of the biggest administrative data-linking projects ever undertaken in Whitehall. MHCLG's analysts brought together data on over one million individuals, from a range of administrative systems across local government and four central government departments, and used this to evaluate the impact of the programme.
The impact evaluation compared outcomes for families supported by the Troubled Families programme with those for families facing the same issues without access to the programme. The evaluation found that, two years after families joined the programme: the proportion of children going into care was lower by a third; juvenile convictions were lower by 15%; juvenile custody was lower by 38%; adult custody was lower by a quarter; and the number of working-age Jobseeker's Allowance claimants was lower by 11%, in comparison to families who had not been on the programme.
For every £1 invested in the programme by central government, there is an economic and public value benefit of £2.28, and a fiscal benefit of £1.51. This "truly pioneering evaluation work" was cited as "one of the most complex ever attempted in social policy". and a "landmark study in terms of its methodological sophistication".
Stephen Aldridge, Director for Analysis and Data at MHCLG, praised his colleagues for "the skill, tenacity and patience they brought to the task", and the "huge amount of perseverance" it took to successfully evaluate the programme.