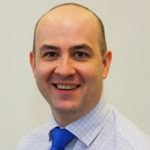 When Department for Work & Pensions (DWP) Permanent Secretary Robert Devereux asked me to be the department's social mobility champion I didn't immediately know how I felt about it. To an extent I think you make your own luck, but then I really started to wonder.
Social mobility can be defined as the relationship between our starting point in life and where we end up as adults, usually in relation to income, occupation and status.
The more I reflected on this, the more I came to see that not only is social mobility the life-blood of our department, but failing to become good at this will ultimately undermine the Civil Service. If we believe it is a good thing for the Civil Service to broadly reflect the society it serves, then we must think much more broadly about diversity. This matters to me because I see it reflected in my own life and career.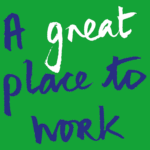 In April this year, I was appointed Director-General for Operations at DWP, responsible for 74,000 colleagues across the country - colleagues who work hard to deliver vital services for some of the most vulnerable people in society and many others who simply need our help. Together, we help our customers defy their own expectations every day. I am immensely proud to work with them.
I'm the first male in my family, in a straight line from 1704 to now, not to be a coal miner. I am also the first person in my family to go to university. Many years of my youth were in a home dependent on benefits. These facts don't define who I am, just where I started from.
I didn't expect to get where I am. When I first tried to join the Senior Civil Service, I was told I had little prospect of success or of much of a career. Not because of ability but because I was based in Wales and if I wanted to get on I really needed to "go and do a policy job in London". I was actually laughed at when I challenged this view. Wow! That's a massive chunk of the Civil Service you're saying has no high-level career prospect here. It was a ridiculous thing to tell me, but I didn't know or think any better at the time.
Right now, across the Civil Service, we want to make sure that everyone, regardless of their socio-economic background, has the same access to opportunities to fulfil their potential and rise to a leadership role, if that is their aspiration. There are many views, perspectives and personalities we do not yet tap into because we are not socially diverse enough. The reality, though, is that many organisations, including ours, naturally default to seeking and promoting people who look like the people who are already there, or fit a stereotype. For me, the true value in social mobility is the way it introduces a wider range of perspectives, values and abilities.  
If we are to continue to succeed, we need to ask ourselves what a person brings, not the silent tyranny of wishing we had more in common, or that they fitted a profile or went to a particular school or university. I'm lucky to have met and worked with some people who felt the same.
So, I will definitely be completing the survey of socio-economic background in the SCS. It's now my turn to work hard at making social mobility a reality for DWP and the wider Civil Service. It won't be easy but if everything was easy, they wouldn't need us, would they?