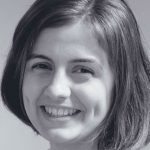 I first became interested in stem cell donation last year, following the high-profile press coverage of the case of a young North London GP and a patient of mixed Filipino, Indonesian and Yemeni parentage. She had blood cancer and was publicly looking for a stem cell donor, as her mixed parentage made it even more difficult for her to find a match. To find out more, I settled on donation behaviours as the topic for my Master's dissertation and got in touch with the young woman to set up an interview. Very sadly, a stem cell match could not be found in time and she died before we had a chance to meet.
In the UK, the number of donors on the blood, organ and stem cell registers is very low. Among these, there is a severe shortage of Black, Asian and Minority Ethnic (BAME) donors. The small pool of available donors for patients in need of a stem cell or bone marrow transplant equates to a very slim chance of finding a non-familial stem cell match. In fact, just 3% of the donors on the UK stem cell register are from a BAME group. This means that while a Caucasian patient has at most a 90% chance of finding an optimal unrelated stem cell match, a BAME patient has only a 20% chance at most.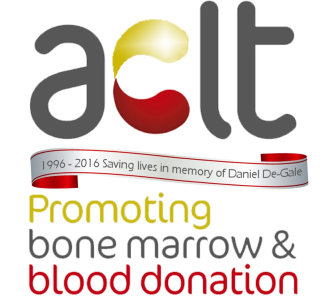 Luckily, the African Caribbean Leukaemia Trust (ACLT) have been on the case for the last 20 years. They invited me to one of their donor drives in London's Leicester Square to interview people with direct experience of the BAME donor shortage. The interviews really brought home the debilitating impact on patients and their relatives of multiple rounds of aggressive treatment during the anxious wait for a donor. These treatments can cause lasting damage to a patient's health. The ACLT help as many families as they can by providing information and helping to publicise their search for a donor. A high number of their campaigns have worked in matching up donors and stem cell recipients.
The ACLT believe that low BAME donor numbers are due to a lack of awareness of the need for donors and limited knowledge of the stem cell donation process. They have made it their mission to educate people about how donation works and promote the benefits of becoming a donor. They do this because if more people signed up to be donors, more matches would be made, waiting times for transplant would fall and patients would be in better health for longer. Not only that, the more transplants doctors carry out, the more opportunities there are to improve future transplant procedures.
To help spread the word about donation and get more people to sign up as donors, I am working with colleagues from the Department for Work & Pensions (DWP), the Civil Service Fast Stream and HASSRA to host the DWP Donor Drive at Caxton House, London SW1H 9NA, on 28 September. The drive will be part of our programme for National Inclusion Week (26 September to 2 October) and will help to kick-start Black History Month (1 to 31 October) in the department. The DWP event will include presentations on the importance of stem cell donation from the ACLT at 10am and 1pm, followed by a donor drive in the Hub at Caxton House.
Staff and civil servants from across government are invited, to learn more about the donation process and why it matters, and hopefully to sign up to potentially become lifesaving donors themselves.
If you can't get to our event but want to know more about blood, organ or stem cell donation, or are interested in becoming a donor, you can go to the Give Blood section of the NHS Blood and Transplant website, or the website of blood stem cell donation organisation DKMS.