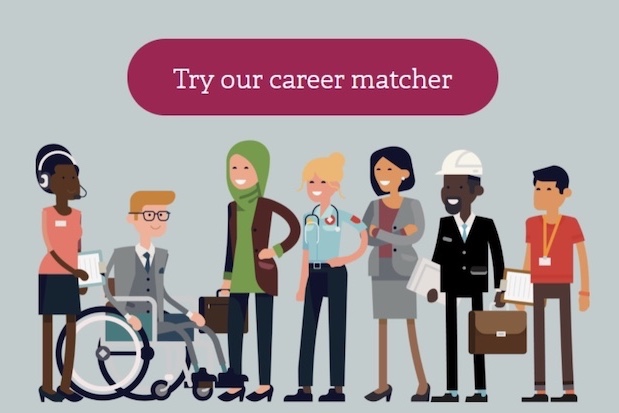 For some people, understanding how they can navigate their path into the Civil Service can be puzzling. Others may never have considered exploring Civil Service career options at all. Good news is that the Career Matcher is here to help. 
The Civil Service Careers website was developed to provide an overview of the Civil Service in an accessible way, show how it's changing and to inform, engage and inspire people from all walks of life to want to join us. At the same time, the website supports civil servants keen to discover new opportunities across the organisation. It provides information about Departments, Professions, ways to join the Civil Service and how to apply for available roles.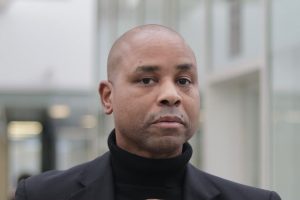 In February 2021, the new Civil Service Apprenticeships page was added to the website. The new page was promoted extensively during National Apprenticeships Week (8-14 February 2021). Feedback from site visitors during this period inspired us to reassess user needs for straightforward and easy to use guidance about possible career choices to be developed as a site feature. 
We are pleased to announce the launch of the Career Matcher which allows users to self-assess their transferable skills and interests to see where they could be a good fit to work in the Civil Service. 
This is particularly important as user research has told us that there is a lack of confidence for some members of the public that holds them back from applying to work within the Civil Service. This may be because of historical and/or anecdotal stereotyping of the Civil Service and the types of people that the organisation is looking to attract.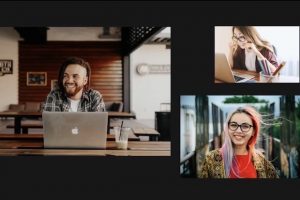 The Career Matcher uses a simple quiz format of three questions related to site users' work motivations, work tasks they enjoy and specific career preferences, leading to multiple choice answer completion. It takes just five minutes to complete or less. The results page provides links to three Civil Service Careers website Professions pages showing where you could be a great fit to work in the Civil Service. 
People who may benefit from using the Career Matcher include:
People who are experienced in the workplace but may never have considered working for the Civil Service;

Younger people who are beginning to explore their career options and;

People of all ages keen to make a career change.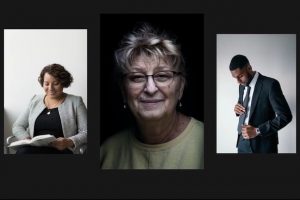 This list is not exhaustive. Existing civil servants may also find the Career Matcher useful if they're considering changing their profession as part of longer term career planning. 
The Civil Service Careers website content is updated regularly to reflect changes and developments. Website performance as of 31 March 2021 was: 
1,797,381

total site users since launch on 31 July 2018 and;

1,016,882

of the total site users have

subsequently gone on to look for job opportunities in

the Civil Service Jobs portal

.
(Note: The previous milestone of over 1,000,000 total site users was highlighted in the CS Blog 'Civil Service Careers website: A new way to see opportunities where you live' 11 September 2020)
For those who haven't visited the website yet, take a look and you'll see that it's an ideal introduction (or refresher) into working for the Civil Service.