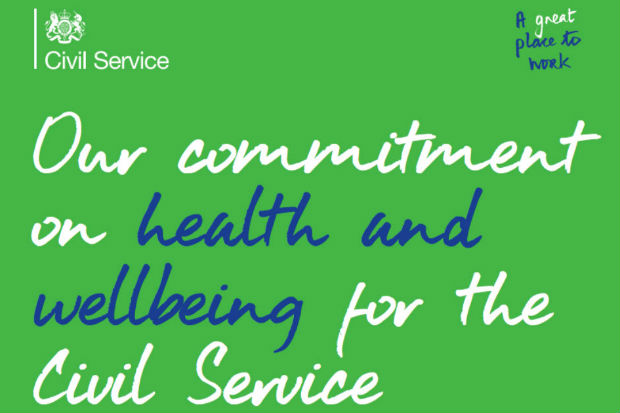 'Wellbeing' – the state of being comfortable, healthy and happy – isn't a new concept. Lately, however, it seems to be resonating with people more than ever before.
As a society, we're recognising that wellbeing can influence all aspects of our lives. Prominent public figures are talking openly about their experiences of mental health issues; national campaigns promoting healthy lifestyles are becoming embedded in the collective consciousness; and more and more people are taking up practices like yoga and mindfulness to help them switch off and relax.
It's only natural, then, that there's currently a spotlight shining on wellbeing at work. Employers are recognising the importance of encouraging the wellbeing of their workforce. After all, it makes good business sense – we know that people's health and wellbeing links to their productivity and motivation. But, bottom line aside, there's clearly been a positive shift in the value placed on employees' wellbeing – and that can only be a good thing.
When I'm asked how I focus on my own wellbeing, I explain that I've always tried to walk to and from work when I can. I find the walk to the office helps to prepare me for the day ahead, while the walk home allows me to – literally and figuratively – leave work behind.
The 'Wellbeing Hour'
At the Welsh Government, the health and wellbeing of employees has long been a priority, but we've recently strengthened our approach. At the beginning of 2018, we introduced a pilot scheme, the 'Wellbeing Hour'. It enables Welsh Government employees to spend a small amount of time each week focusing on activities that enrich their mental and/or physical health. Colleagues have been attending fitness classes, going for walks and taking painting classes; valuable space away from their desks to take some time for themselves. Our senior leaders have also embraced the idea, with the board recently using their Wellbeing Hour for a mindfulness session.
We've also taken steps to embed the wellbeing ethos into our performance management process. Now, during colleagues' regular performance 'check-ins, we've actively encouraged line managers to bring the topic of wellbeing into the conversation. A simple "How are you?" can sometimes be the catalyst for a much wider, and much more valuable, discussion.
And that's not all. Our strong partnership working ethos with our Trade Union Side has employee wellbeing at its core; we have a vibrant, supportive community of staff networks; volunteer Health and Wellbeing Champions promote local activities and initiatives within their areas; and we ensure that wellbeing plays a key part in our learning and development programme.
On the right track
So, is it working? Well, our latest People Survey results suggest that we're on the right track. Our wellbeing scores have improved and are above the Civil Service benchmark, while our overall engagement score is back to its highest in four years. There is, of course, still more we can do and I'm keen that we keep building on the momentum already achieved.
There's no doubt that 2019 will bring huge challenges and opportunities across government in Wales and the UK. Since joining the Welsh Government in 2017, I've set about building a confident, skilled and sustainable Civil Service for the future – with wellbeing at its heart. That remains a top priority.