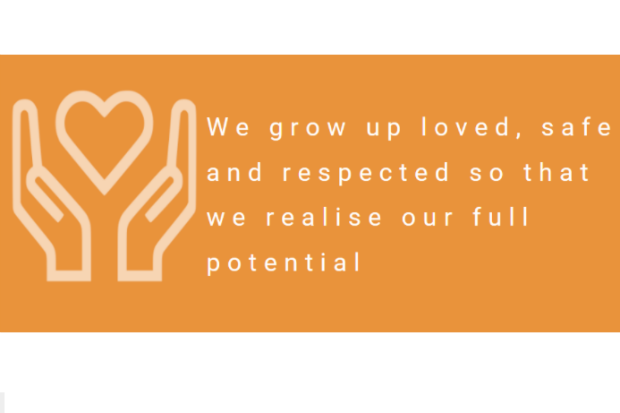 The inclusion of kindness within national public policy is sparking much interest – and, it has to be said, a few raised eyebrows. When we think about the role and responses of government – not just what governments should do, but how they should do it – where does kindness feature?
In Scotland, we've seen international interest, from the OECD and other organisations, in our well-established and recently refreshed National Performance Framework (NPF). The NPF has already led to different policy choices, not least as a way of enhancing engagement and trust.
I recently spoke at the Blavatnik School of Government about our role, as policy makers, in explicitly recognising that kindness has a part to play in delivering public services, alongside other important qualities such as fairness and equality.  It means that, in a world of artificial intelligence and technological advancement, we retain and enhance a sense of community, our emotional intelligence and our connection to place, and that national and local policies recognise and reflect that.  
This means thinking carefully about how to measure what we value, even when that is difficult.  So the Scottish Household Survey now contains new questions that will tell us the proportions of people who agree that people are kind to each other in their neighbourhood, of people that we think can be trusted, and of people from different backgrounds that get on well together.   
And this demands new approaches, skills and mind-sets from public servants.  Of course, we civil servants still need our professional code, with its values of objectivity, impartiality, honesty and integrity, and the skills of our craft, such as analysis, evidence, and consultation. But we also need tenacity, humility, self-reflection, and a commitment to work with – and invest in – long-term partnerships. Heroic leadership simply isn't going to cut it here – we need distributed, open and empowered collaborative leadership. This means recruiting leaders who can see beyond their own immediate and institutional interests to the wider cause.  
And it means delivering government in a highly accessible way – sticking closer to people and communities, and listening to what they are telling us, especially the voices of those who are not traditionally heard.
Over the past ten years the Scottish Government has deepened the understanding of important connections between economic growth and public health, and between the economy and the significance of strong attachment and nurture in the early years of children.
For example, the new National Outcome for children and young people is intentionally bold, setting the challenge to ensure that young people grow up not only with equal opportunities, but feeling loved, safe, and respected. This is quite a change of style from the traditional government document – and quite a change for many traditional civil servants too.
So why is love included in a public policy development, and how will we measure success? Well, we have the evidence, have heard directly from young people, and know ourselves that feeling loved matters. It matters to us as human beings, but it is also a predictor of better outcomes, and of a greater sense of inclusion.
This is not without its challenges. What makes one young person feel loved will not be the same as another, and even government cannot mandate or easily measure love!  But what we can do is to track whether young people feel they have meaningful relationships in their lives. And if we take peer relationships as a proxy measure of whether our young people feel 'loved' – there is work to do.
Only 57% of 11-, 13- and 15-year-olds in Scotland reported a high level of peer support. Among 15-year-olds, this was lower than the international average in the Western developed world, and is only 43% for boys. That means more than half of 15-year-old boys in Scotland feel they don't have a good friend they can count on or who can help them out. That worries me – as a civil servant and, quite frankly, as a mother – and we must do better.
We need to keep growing our values-based culture of outcomes. This requires constant 'gardening' – clearing away undergrowth, tending, pruning, nourishing. We also need to recognise that the challenge ahead is not primarily a technical ask but a behavioural challenge and a reflection of the relationships we nurture. And if we can succeed in making this shift to instil kindness within public policy, we will succeed in improving lives.