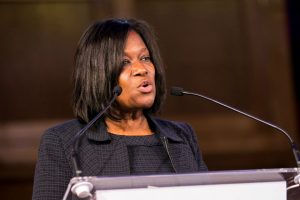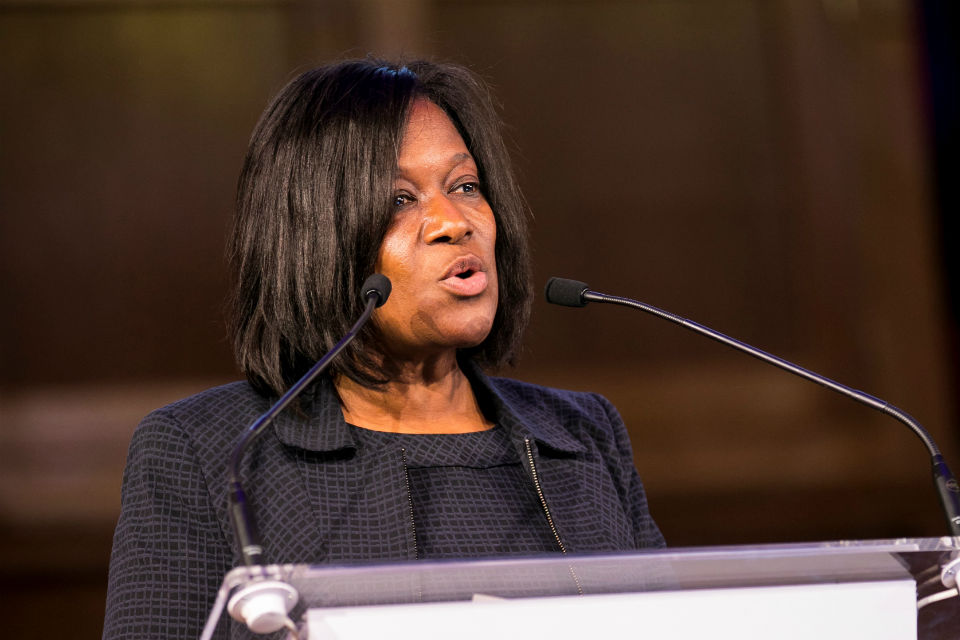 As the daughter of a Windrush immigrant and a native of North London, I might not fit into the small box of what some people think of as a typical civil servant - but I am helping to change that.
I started my career in America, and I have always worked in technology in various roles - everything from coding to project management to Chief Information Officer. I was not actively looking for a new job when I was contacted about becoming Chief Digital and Information Officer at HM Revenue & Customs (HMRC), but when I spoke to First Permanent Secretary and Chief Executive Jon Thompson about the role he was hiring for, it immediately caught my attention.
A role in the Civil Service gives one the ability to have real impact and effect change in a profound way, UK-wide, which is something I knew I wanted to be a part of. In addition, who you work for is an important consideration, and I realised that Jon is a very inclusive leader.
I joined the Civil Service a year ago as a director general, a senior civil servant post, to lead the digital transformation and drive the technology services for the organisation, which is key to being able to provide high-quality services to citizens and employees.
No-brainer
It should be a no-brainer that diversity is important, especially in the Civil Service. Having diverse teams is the only way to truly understand the needs of people from all walks of life, so we can better serve the society we represent. This is why people who work in the Civil Service should come from different backgrounds.  
I think we are focusing on diversity in the Civil Service in the right way. I am on the Civil Service Diverse Leadership Task Force, working on how we recruit more people from diverse backgrounds and disabilities into the Senior Civil Service. We look at how we attract the right talent, how we make sure we have fully inclusive recruitment and promotion processes and how we better show visible role models.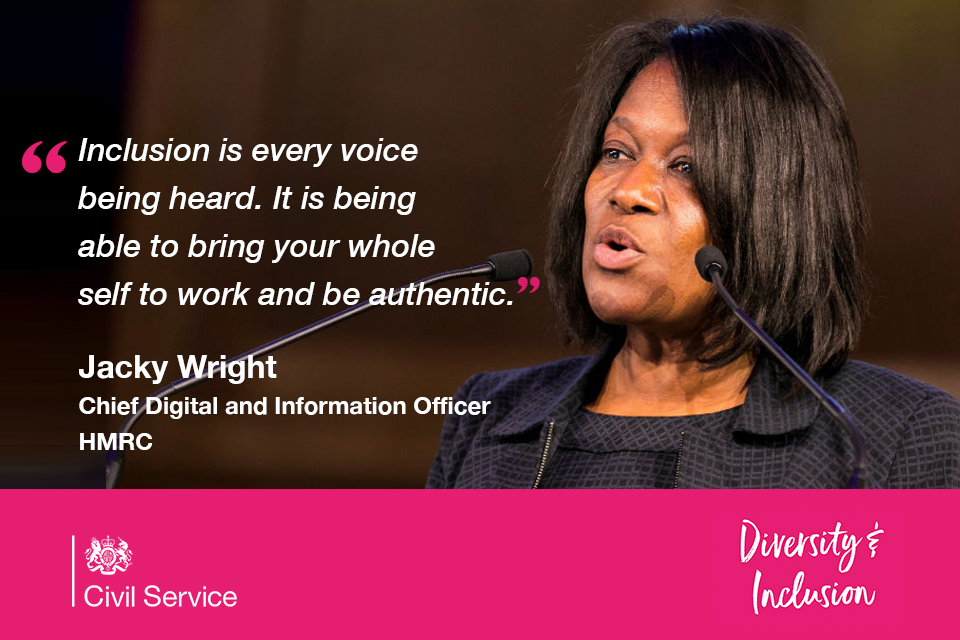 But diversity without inclusion is not enough. I use the analogy of diversity as being invited to the party, and inclusion as being invited to dance.
Inclusion is every voice being heard. It is being able to bring your whole self to work and be authentic. It is an environment where challenge is welcome, and everyone feels empowered and respected, no matter what level you are.
We can hire all the people we want, but if we are not bringing them into the decision-making process, if their experiences are not included and they are not able to challenge or to bring another perspective, then you have done nothing more than invite them to the party.   
Removing barriers
This Black History Month, I have been reminded that celebrating differences helps people understand other people's experiences.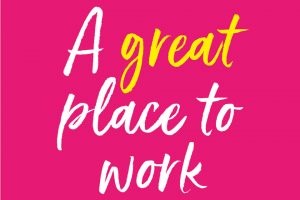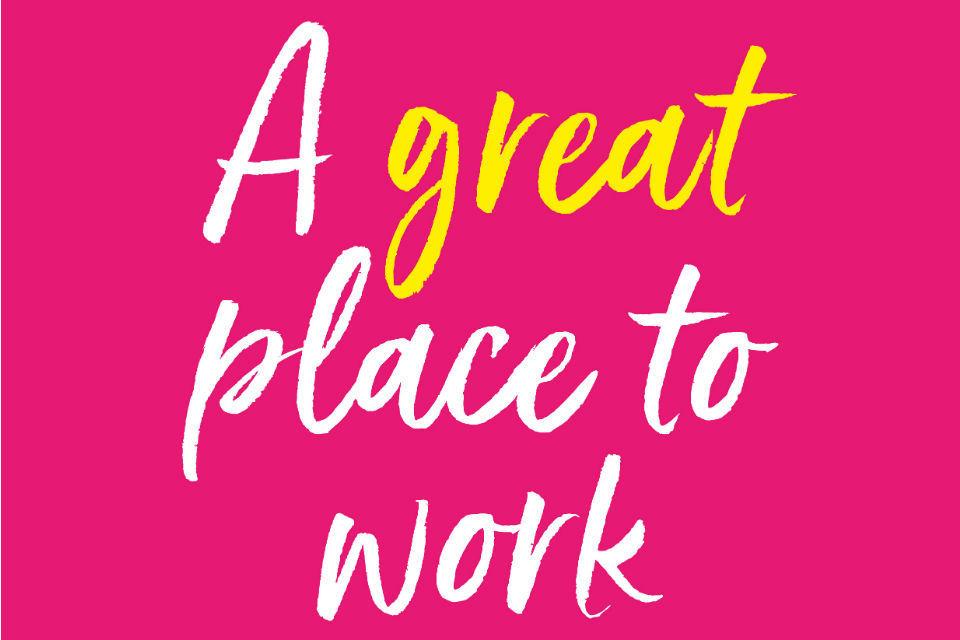 As a senior civil servant, part of my leadership role is to remove barriers for our people. I work with the Civil Service Ethnic Diversity programme and the very active Civil Service Race Networks, and host a series of roundtables across government. Time and time again it is inclusivity, rather than simply diversity, that is the most prevalent theme coming across. We have a big opportunity to create a rich culture where everyone can achieve their full potential and help push the Civil Service, government, and the country, forward.