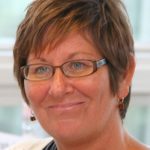 Since I took over from Jon Thompson as Social Mobility Champion earlier this year, I've been amazed and impressed by the enthusiasm and passion this subject inspires across the Civil Service.
Social mobility feels a bit like the new kid on the diversity and inclusion block. Earlier this month, I had the privilege of announcing Charlotte Dring as the Championing Social Mobility winner at the 2018 Civil Service Diversity and Inclusion Awards. Although this is the 12th year of the Awards, it's only the second year we've had a social mobility category. The conversation about social mobility feels like it's just getting started.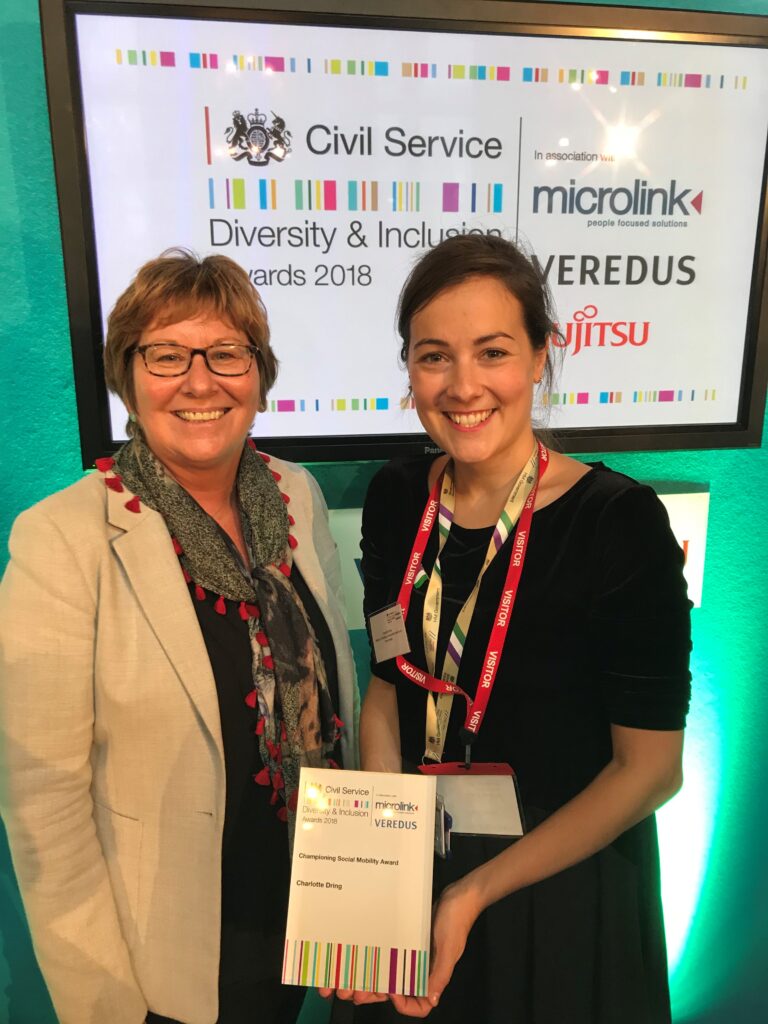 In part, I think that's because people have been a bit uncomfortable talking about 'class'.  Unlike other aspects of diversity, it can feel more like looking back – to where we came from, or to an earlier era when these things seemed to matter more – than embracing a more inclusive future. We pride ourselves in the Civil Service on being truly meritocratic. So what socio-economic background (SEB) we came from shouldn't be an issue, right?
Wrong. The Civil Service, and especially the Senior Civil Service, is still seen as elite and 'not for us' by many people from lower SEB backgrounds.
How things are changing
The good news is that Civil Service recruitment is changing. Fast Stream recruitment, for example, has changed enormously since the 1980s, when I can recall being asked to rank, in order of precedence, an earl, a duke, a viscount and a baron (no, me neither). But the Bridge Group Report in 2016 found that the Fast Stream intake was still less socially diverse than Oxford University.    
We're changing that. The Bridge Report recommendations have been implemented to improve Fast Stream diversity, and the Fast Stream Opportunity Network is doing great work with schools outreach and acting upon feedback from Fast Streamers from lower socio-economic backgrounds. But there's still a huge amount to do across the whole Civil Service.
That's why the work of the Cross Government Social Mobility Network that Charlotte helped to get started is so important. As is the work that many departments are now doing – on schools outreach in social mobility 'coldspots', strengths-based and regional recruitment, apprenticeships, support for care leavers, and so on.
Ground-breaking work
It was great to see eight Civil Service departments in the Social Mobility Foundation's Top 50 Employers this year. The Ministry of Justice (MoJ) in particular, thanks to great leadership from Matthew Coates, Shaun McNally, and Drew Morris, is doing some fantastic and ground-breaking work to reach out to and support those from lower socio-economic backgrounds. So much so, that the Social Mobility Foundation awarded MoJ third place in its annual index of employers.
One of the interesting things about SEB is that it's often invisible. In the past, lots of people – me included –  have found it easier to 'fit in' to get on. So we dropped our regional accents (Brummie, in my case), started listening to Radio 4, and adopted the 'right' cultural reference points.  
But conformity comes at a price – it's wasted effort for individuals, and our teams and organisations lose the value that diverse socio-economic backgrounds bring. Charlotte speaks brilliantly about what this has meant for her. If we're serious about bringing our whole selves to work, people shouldn't have to do this.
Measuring SEB
Of course, in order to do better on social mobility across the Civil Service, we need to know our starting point. Earlier this year, we published recommendations on how employers can measure socio-economic background in their workforce, and we are committed to establishing a baseline for the Civil Service by March 2020. To do this, we need your help. We're piloting ways of collecting this information from you, on a voluntary and anonymous basis, including through this year's People Survey.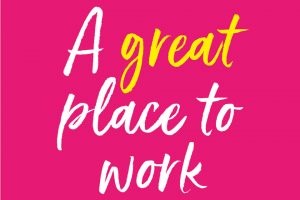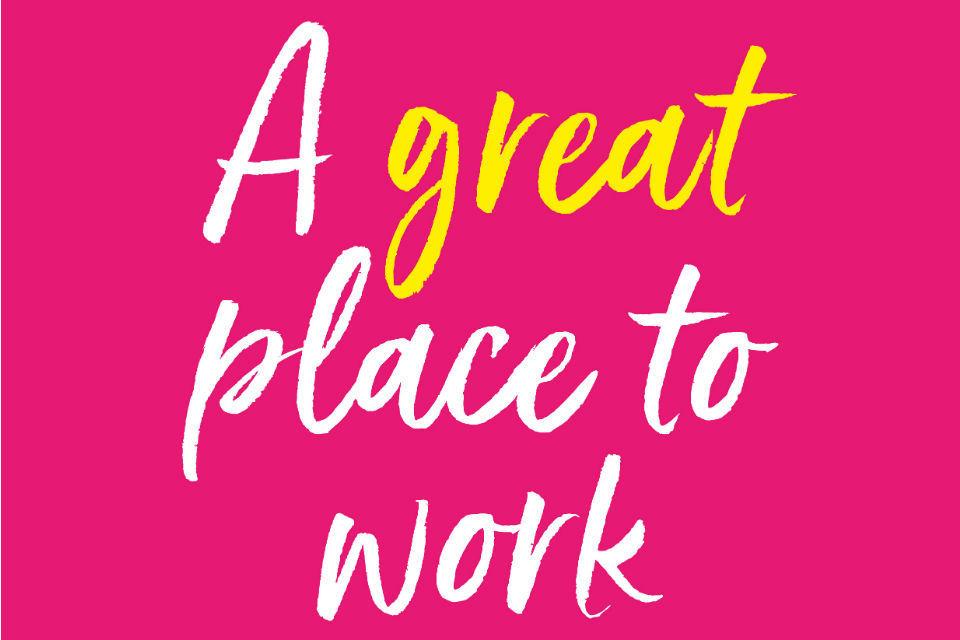 So, if you are randomly selected to answer a few questions on your socio-economic background, please don't be shy. This information will give us a great database, will assist us in making a better workplace for your colleagues, and help us ensure that people from all backgrounds can thrive in the Civil Service.
If you want to get more involved, ask about your department's networks, or connect with the brilliant Cross-Government Social Mobility Network. Gerri Clement  and Nic Hanns – co-founders of the network with Charlotte – are the current chairs.

If you have any tips on improving social mobility within the Civil Service, please contact Gerri or Nic (geraldine.clement@justice.gov.uk and nicola.hanns1@dwp.gsi.gov.uk; or on Twitter @CGSMNet). You can also leave a comment below, or email the Diversity and Inclusion Strategy Unit: inclusion@cabinetoffice.gov.uk.