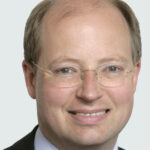 This latest blog post in the series of civil servants' personal disability stories features Ross Duncan talking about dyslexia.

I had the pleasure of hearing Ross speak at a recent Disability Champions Group meeting. He shared excellent insights. For example, dyslexia affects roughly 10% of the population, making it the largest adult disability group in the UK. For the Civil Service, this equates to around 43,000 people. Unfortunately, not enough people receive a diagnosis, or, like Ross, they are diagnosed late in life. This means they are not receiving the support they need to realise their full potential.

Ross's story highlights the work needed to raise awareness, remove the stigma, and use to the full the talents that people with dyslexia can bring to an organisation.
Ross's story

Ross Duncan

I first joined the Civil Service on 29 February 1988 as a porter/messenger for the National Library of Scotland in Edinburgh.  

Looking back, it was an ironic choice for my first real job as, at that time, I did not share the same enthusiasm for books as my colleagues, and the job role did not play to my strengths. It required spelling, short-term memory skills and an eye for detail, attributes that were not my forte. Perhaps unsurprisingly, I required constant reminders from colleagues and was perceived as awkward. It was not until many years later that I was diagnosed as dyslexic and became aware that these are common traits in people with dyslexia.

There are many things that I am good at too: an ability to see the bigger picture, to offer creative solutions to problems, and to connect with people. It was just that in this role I had limited opportunity to apply them.

Nevertheless, I remained highly committed, travelling three and half hours each day to work. I had aspirations to better myself, achieve promotion and obtain qualifications, which had eluded me at school. I enrolled on a business studies college evening course for a number of years to develop my CV and learn new transferrable skills.

High-pressured

After 10 years, feeling frustrated that my efforts to improve myself had been disregarded, I reluctantly left the Civil Service to accept what I thought was my dream job, working in a call centre, a 10-minute drive from home.

This lasted only 4 months as, due to my dyslexia, I found it difficult to remember key items of information in a high-pressured environment. (My dyslexia is heightened when I feel stressed.) My lasting memory was of walking through a large open-plan office, feeling that everyone was watching me, head down, holding back tears and feeling totally depleted.  

Two years elapsed before I was reinstated in the Civil Service, moving to Army HQ in Lisburn, Northern Ireland, for seven years; before moving to HM Passport Office, my current employer, in 2007.

Life-changing moment

It was only in my early 40s – after reading a book about Sir Jackie Stewart, the three-time Formula 1 World Champion – that I was finally diagnosed with dyslexia. I had officiated at various motorsports events over 20 years and he was a local hero of mine. In the book, Sir Jackie revealed that he had discovered his dyslexia at the same time as one of his sons, prompting me to go for a test. This was a life-changing moment, as I was then able to access the simple adjustments that I need, such as learning to use mind maps or crib sheets to improve short-term memory, and having the flexibility to take micro-breaks when recognising potential triggers for stress.

Since then, my career has been turned on its head. I am now a champion and ambassador for dyslexia. I was for ten years a national committee member in the Home Office disability network, and was invited to share my personal experience and insights with Sir Philip Rutnam's Disability Champions Group.  

Outside the Civil Service, I have worked with a number of international dyslexia charities and published articles of interviews I've conducted with famous people with disabilities. Fittingly, the first interviewee was Sir Jackie Stewart, whose biography was where this all started for me.
Making simple adjustments to support talent
Ross's story is a useful reminder that people with dyslexia have a unique skill set and mindset. They need simple adjustments, such as designing the job role around their strengths, to create a level playing field and allow them to shine.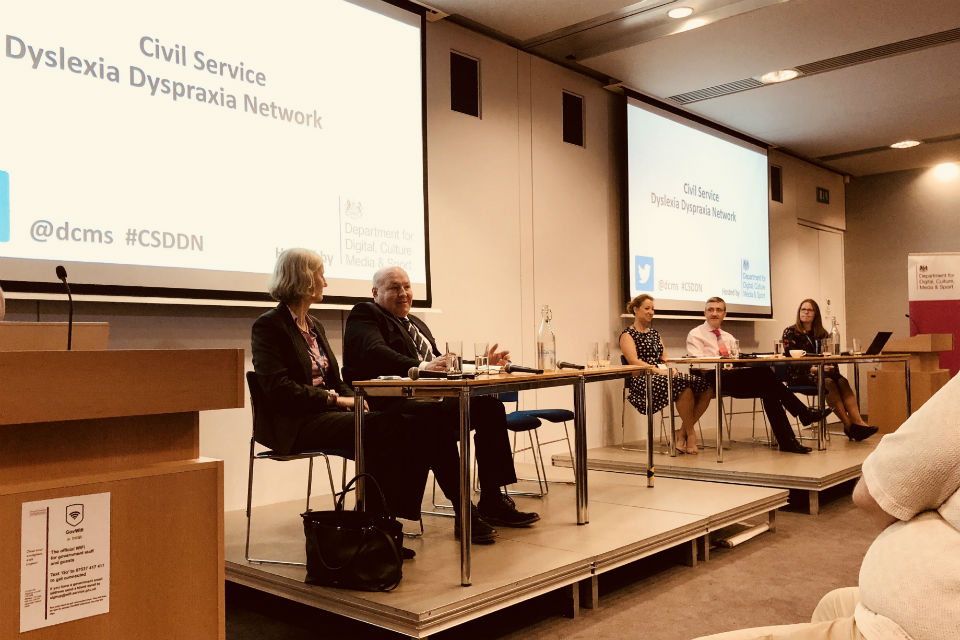 This was a common theme at the launch of the new Civil Service Dyslexia and Dyspraxia Network. Speakers talked candidly about areas of work they found challenging, such as balancing accounts and proof-reading documents, before describing attributes such as sheer determination and creativity they have demonstrated in overcoming these. The overriding and recurring theme was that members present viewed their dyslexia or dyspraxia as a wonderful gift, an ability to "cut through the dross", see things differently, get to the heart of the issue, and put forward an idea that no one else has thought of. We need to get better at recognising and nurturing this talent.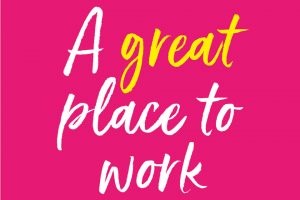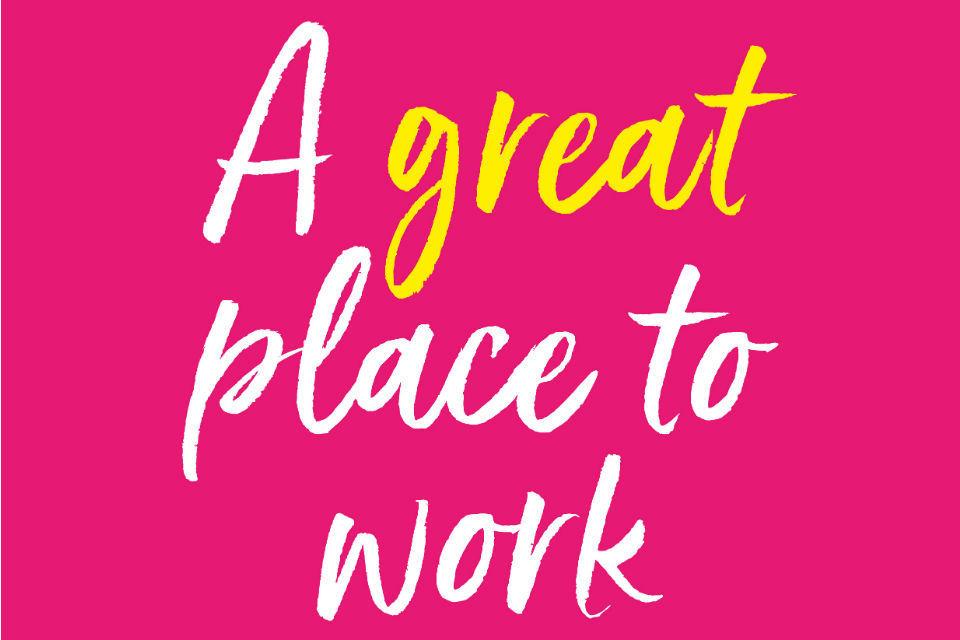 The new network aims to connect up dyslexic and dyspraxic colleagues across the Civil Service to share best practice and personal experiences. Anyone wishing to join should email maria.mourin@culture.gov.uk.

Finally, my thanks to Ross for sharing his personal experiences of dyslexia.
Follow Philip on Twitter: @PhilipRutnam.